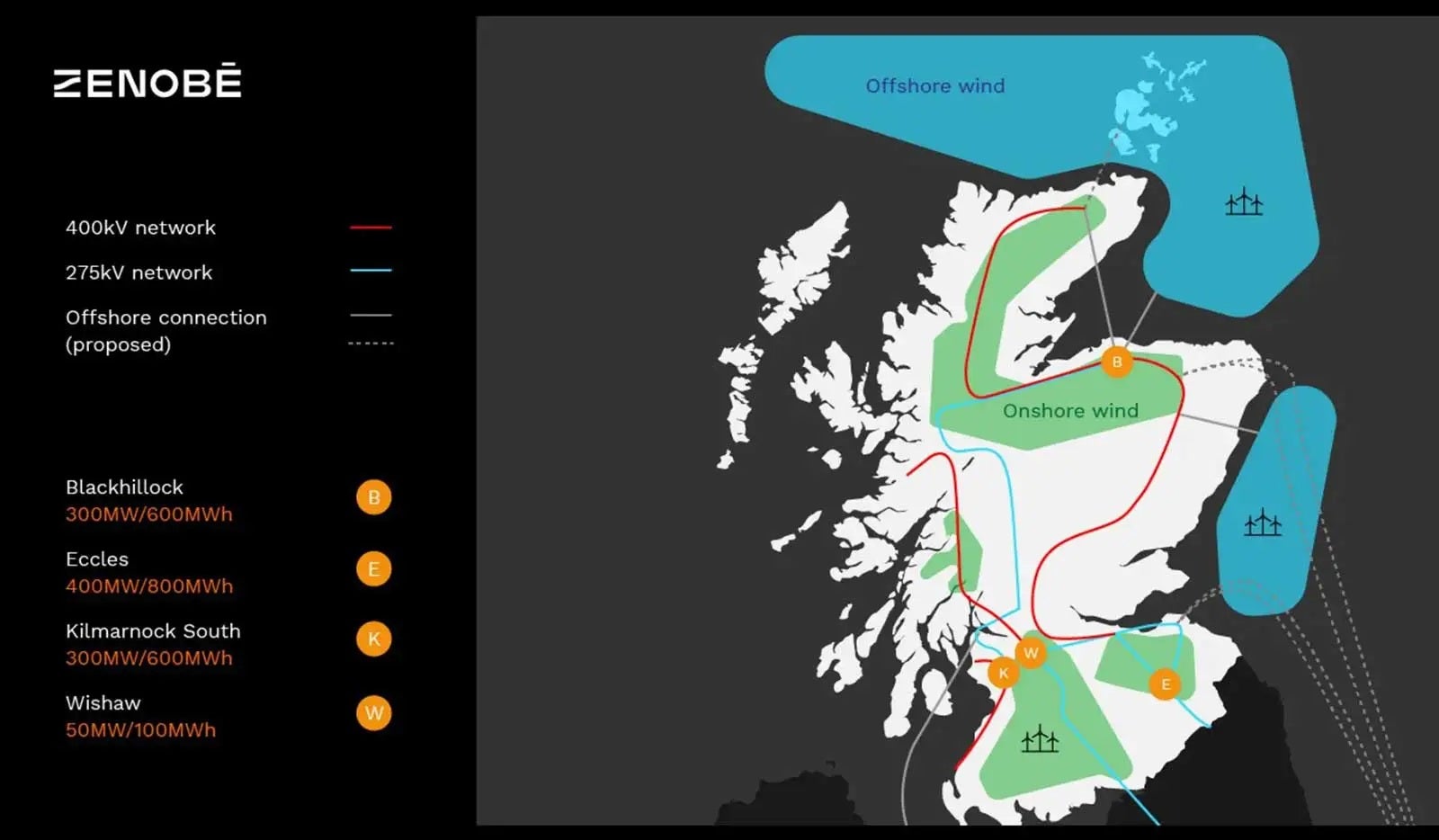 British power storage firm Zenobē Energy has begun construction work on 1GW of storage capacity in Scotland, which will require a £750m ($886.5m) total investment.
The three utility-scale battery storage assets will be located in Blackhillock, Kilmarnock South and Eccles.
The grid-connected projects are expected to be completed between 2024 and 2026.
Once the three projects are completed, Zenobē is expected to become the largest provider of battery-based transmission solutions in Europe.
Zenobē co-founder and director James Basden said: "Zenobē is transforming the uptake of clean power, enabling the UK to become both more independent and greener in how it generates electricity.
"These projects are using the latest technological innovation to make renewable energy more reliable and affordable at a national scale.
"This is the future for how utility-scale battery projects will work on every grid.
"Our projects at Blackhillock, Kilmarnock South and Eccles are world-firsts for battery storage, addressing a key, complex hurdle to the uptake of renewables in an innovative way and pushing forward our progress to energy independence and a zero-carbon grid."
The battery storage sites are expected to reduce carbon emissions by up to 13.4 million tonnes over their 15-year operational lifespan.
They are contracted to provide stability services to National Grid ESO (NGESO) in an effort to improve the reliability of the UK's energy system, which draws increasingly from renewable sources.
National Grid ESO networks head Julian Leslie said: "NGESO is working hard to enable the UK to have a carbon-free power network.
"These contracts are part of the solution that will enable NGESO to have the ability to operate a zero-carbon system in 2025.
"The investment into these three major projects represents a turning point in how major grid-scale battery storage can support the grid as fossil fuel generation is phased out."