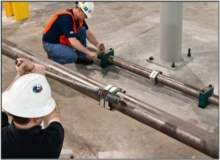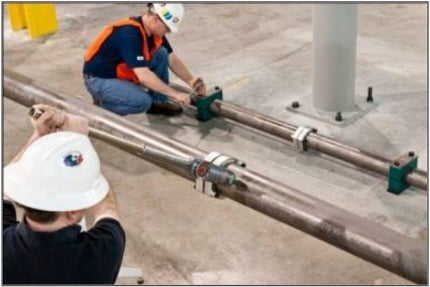 Non-Welded Pipe Connection Systems and Turnkey Services from a single, global source.
Why Non-Welded?
Welding is a complicated process. The best welder does not produce perfect welds and comprehensive checks require a lot of time, in addition:
Appropriately certified specialists are rare
Welding is associated with special cleaning,
Degreasing agents, anti-corrosion resources, and the use of a significant amount of energy
Welding fumes are emitted and are toxic
The risk of fire and explosion cannot be ignored
Parker's prefabricated piping solutions provide a substantial reduction in total welds. Non-welded pipes are more economical, quicker to install, cleaner for the environment, safer for workers and require fewer interconnects, saving both time and money.
CPS Global Centres: Your Complete Solution for Hydraulic Systems
From advice via design and preconfiguring to delivery and installation, our CPS Global Centres save you time and money, providing customer-friendly technology solutions that integrate into existing systems and offer the advantages of global supply.
CPS Turnkey Services
On-site project consultation
Design engineering assistance: 3D piping models and assembly drawings
Factory prefabricated pipe assemblies and kitting
On-site pipe and tube fabrication
Documentation
Onsite supervision and professional installation training
Pressure testing and flushing services