Gallery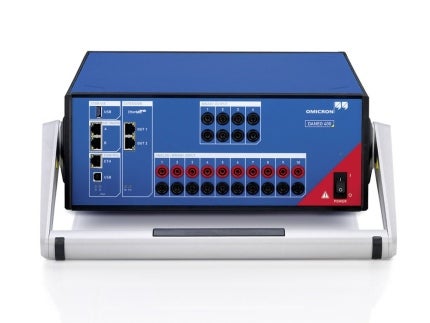 The DANEO 400 is a hybrid signal analyser for power utility automation systems.
It records and analyses all conventional signals such as voltages, currents and hard-wired binary status signals, and messages on the communication network in a substation.
It measures signals from both and can provide information to assess their proper coordination. The device keeps track of what is going on in the substation by obtaining information on the operational status and communication.
A measurement system with multiple DANEO 400 units obtains a time-aligned view on signals covering the entire scope of a distributed protection and automation system. All acquisition units are accurately time synchronised.
DANEO 400 units are configured and controlled by the DANEO Control computer software. A selected feature set is also available via the built-in DANEO 400 web interface.
Product features:
Simultaneous processing of analogue / binary signals and network traffic
Distributed, time-synchronised measurements
Aggregated, time-aligned presentation of data from multiple acquisition devices
Verification of IEC 61850 communication configuration
Analysis of network performance
Insight view on IEEE 1588 time sources
Unattended operation