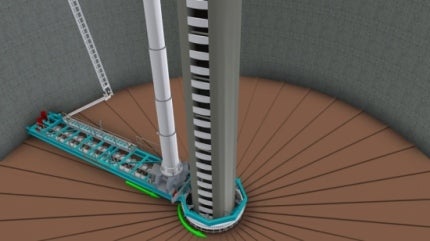 Because the use of wood pellets as a biomass fuel is expected to grow tenfold or more, the logistics solutions need to measure up to handling unprecedented volumes.
Also, the irregularities between production and demand will occur at a larger scale, causing storage volumes to increase. Storing wood pellets in a Eurosilo system offers an effective, safe and reliable solution for up to 100,000m³.
Our proven concept for coal can be equipped to take precautions for dust explosions, compliant to ATEX or similar local NFPA regulations, and continuously monitor the wood pellet condition. Keeping the wood pellets dry ensures that the essential fuel characteristics are preserved and that the biomass is prevented from heating up.
Key features of the Eurosilo system enabling the advanced storage of biomass are:
Minimal footprint for large-scale storage
Optimal fire protection
Low degradation of pellets
Minimal operating and maintenance costs
High availability due to minimal downtime