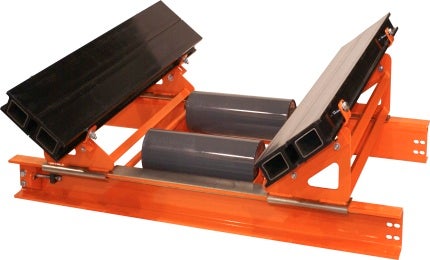 As with the rest of the EVO® Conveyor Architecture, the EVO® Slider Cradle features track-mounted sub-assemblies.
Features and benefits:
The edge support bars and the centre support roller slide into position on the track, meaning it is easier to install and maintain the cradle
The EVO® Slider Cradle uses low friction UHMW bars to support the belt at the outside of the load-carrying area. This stabilises the belt line, eliminating the sag and bounce that spill material. It also reduces the risk of catching lumps that can erode the belt surface
The low friction bars use a proprietary 'box' design, which them to be turned over to provide a second wear life. In the centre of the cradle, idlers reduce the friction of carrying the loaded belt
A worldwide leader in bulk material handling technology has announced the formation of a new...