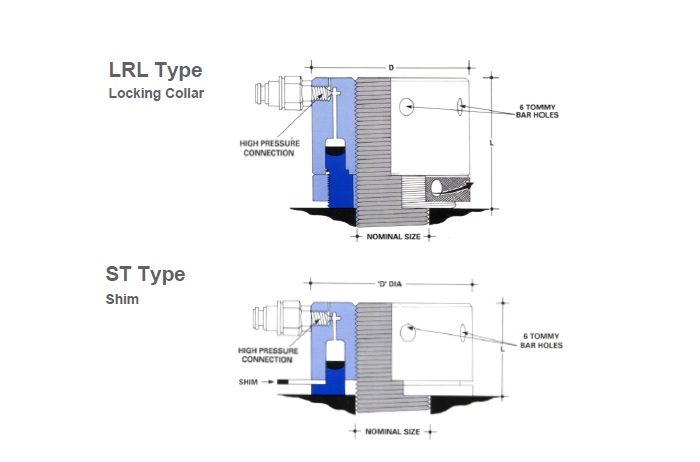 Pilgrim's Locking Nut is a combined tensioner and nut designed to remain in-situ following installation. If your need is to join faces with integrity, predictability and speed or want to remove the possibility of galling, then this Pilgrim solution is ideal, there is an option to either select from our standard range or if required we can create bespoke solutions.
Features
Available also in quick release.
Available with side or top entry connections.
Figures are given for operating pressure of 30,000lb/in² (2,070 Bar). Max Operating
Bespoke nut designs, such as High temp or thread forms (on request).
Typical Applications
Steam Turbines
Reactor Heads
Pumps
Rollings Mills, Shear Cutters etc.
Mining
Press Construction
Diesel Engines
Cable Tensioning
Other Bolting
Wellhead Equipment