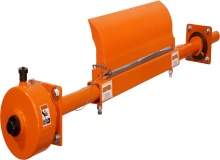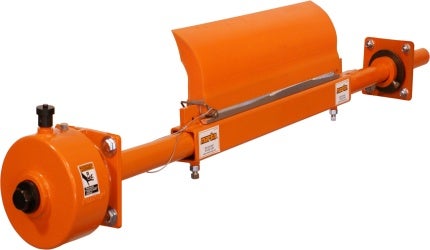 Combining primary belt cleaning performance with a one-pin blade replacement to out-perform competitors, the Martin® QC1 Cleaner HD has a heavy-duty one-piece curved urethane blade.
A one-pin blade replacement makes the belt cleaner blade replacement an easy, no-tool operation, while the patented Constant Angle Radial Pressure (CARP) design means that it never loses performance.
The QC1 is suitable for use on heavy-duty applications, and on belts ranging from 18in to 96in operating at speeds of up to 900 fpm (4.6 m/sec). In addition, it is designed for head pulley diameters from 18in to 22in (400mm to 550 mm).
Martin Engineering's colour-coded high performance urethanes are available to suit the application, as is the Martin® Twist Tensioner, while blades can be segments or slits.