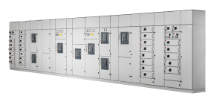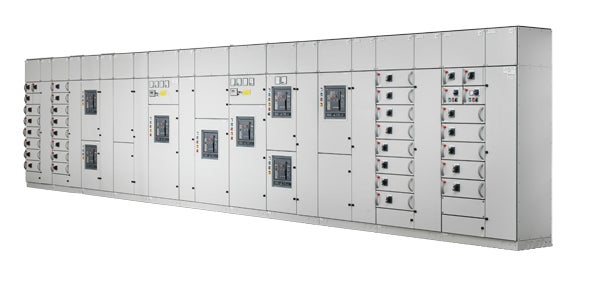 The CUBIC Modular System is used for all kinds of purposes and industries where safe and efficient electrical distribution is needed.The product is one of the most versatile and safe enclosure solutions on the market, offering numerous possibilities for the construction of type-tested low-voltage switchboards.
The basis of the CUBIC Modular System has a main module size of 192mm. This unique dimension ensures a maximum of versatility and enables an enclosure, which can be customised to meet individual requirements and demands from the user. This makes it possible to construct a custom-made switchboard solution based on a range of standard components without compromising the quality.
Advantages and features of the CUBIC Modular System
Choosing a modular electrical panel solution from CUBIC provides several advantages such as:
Safe and reliable electric power distribution
Short delivery time
Ease of making changes and rearrangements to the switchboard
Freedom to choose electrical components and switchgear from a component manufacturer.
Easy and timesaving assembly with very few tools
Easy expansion of the solution
CUBIC electrical boards are adaptable to withstand harsh, wet and even hostile environments
Electrical panel solutions are also verifiable to the new IEC/EN 61439 standard for low-voltage switchboards, which has replaced the previous standard IEC/EN 60439.
Modular enclosures for power industries
The versatility of the Modular System enables the construction of an electrical switchboard for almost every purpose and industry andis underlined by the fact that CUBIC solutions are used in various industries such as OEM's, mining, infrastructure, marine, production industry, power plants, renewable energy, and offshore applications.
CUBIC offers the following solutions based on the Modular System:
Main and distribution boards
Marine Panel Motor control center (MCC)
Fixed switchboards
Fixed insert systems
Class II inserts
Small distribution boards 19" modular rack
Desks
Tested and documented enclosure system
All of CUBIC's enclosures come with thorough documentation such as a technical assembly instructions and a projecting manual.
CUBIC's design software is Galaxy, which allows for the conduction of temperature-rise calculations to ensure proper and easy construction of switchboards. The company's modular solutions are all supplied worldwide to CUBIC-approved panel builders, who construct and offer complete panel systems.
All panel builders have gone through extensive training/education to ensure a high and uniform quality level all over the world.
To find out more, please contact the company via the enquiry form.