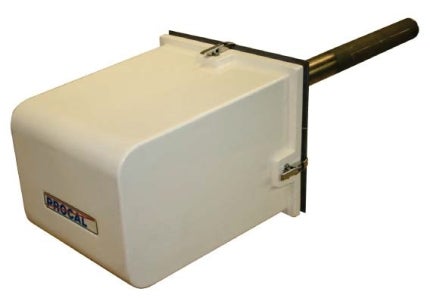 The Procal 5000 Ultraviolet (UV) Emissions Analyzer uses absorption spectroscopy to store and analyse the full UV spectrum and calculate gas emission concentrations.
It is designed for continuous emission monitoring for in-situ analysis of gas-phase emission components.
Patented, sintered metal technology eliminates gas filtering or sample conditioning.
Features and benefits:
Multi-component gas analysis; typically measures up to six components
No operator intervention during routine use
Automatic signal verification and recalibration of oxygen or CO2 measurement normalisation
Reduced maintenance and cost and simple installation
Legislative compliance: CEM – US EPA 40 CFR parts 60 & 75 / AMS – Europe QAL 3 of EN 14181 Analyzer
Applications:
Selective catalytic reduction monitoring
Flue gas desulfurisation monitoring
Continuous emissions monitoring
Combustion control
Incineration emissions monitoring (waste to energy plants)
With 50,000 employees serving 500,000 customers in almost 50 countries, Parker is literally everywhere you...