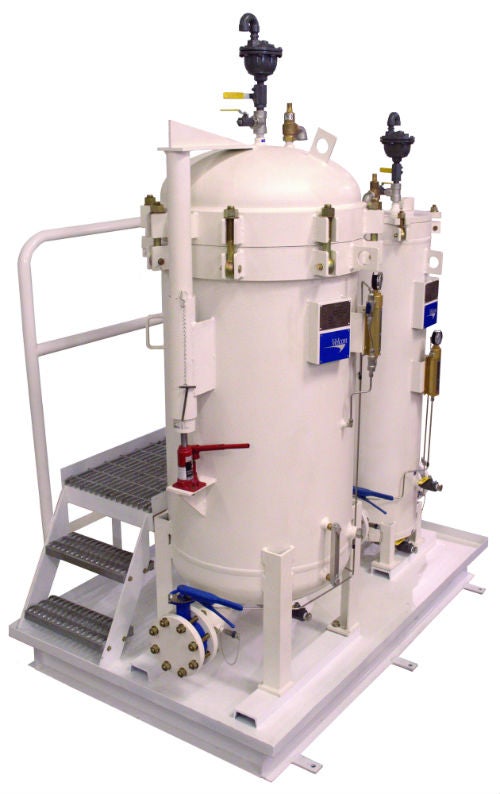 Diesel Filtration Skids (DFS) from Parker Velcon provide fuel conditioning to assure the consistent removal of abrasive particles and damaging water while transporting fuel.
The DFS design incorporates into one package for quick installation. It features the best housing, filter and coalesce technologies developed over the past 60 years to meet the most stringent ISO 4406 and ASTM D975 standards for emulsified and free water, as well as abrasive particulates.
Features and benefits:
ASME code carbon steel vessels
Flow rate range (135GPM to 1,045GPM)
Swing bolt housing closures
Independent differential pressure gauges
Air eliminators
Inlet / outlet sample ports
Hydraulic or mechanical housing lid lifting
Isolation and pressure relief valves standard
Fuel condition monitoring and / or electronic water sensing is optional
Applications:
Bulk diesel fuel handling
Fuel storage reservoirs and tank farms
Diesel engines
Temporary power solutions
With 50,000 employees serving 500,000 customers in almost 50 countries, Parker is literally everywhere you...