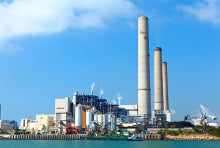 The performance of energy systems and power plants is a major factor in determining a project's financial success.
Owners and operators need to ensure that the power plant reaches guaranteed performance and meets quality requirements.
We offer independent execution and third-party supervision of performance testing for all types of power plants (coal fired, oil fired, gas fired, waste-to-energy, biomass-to-energy, solar, wind, hydro) and components such as gas and steam turbines, boilers, condensers, cooling towers and gas compre
Over the last two decades, the offshore wind energy sector has experienced a steady decrease...
Worldwide demand for energy is predicted to spike by 49% over the next 15 years,...