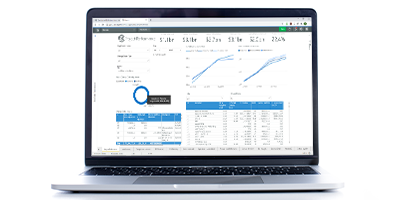 Our project cost management solutions help you create more accurate and timely project estimates, increase your forecasting accuracy, and improve the anticipated ROI for power projects.
Streamline the estimating process by creating benchmarked estimated and gain visibility for complete control of your power project.
The benefits include:
Benchmark-driven estimating: Validate estimates against past projects by using historical data.
Quote management: Publish RFQs to contractors, subs, and suppliers to ensure alignment across bid packages.
Construction budgeting: Maintain multiple versions of your budget based on trends and change status.
Earned value management: Identify trends requiring corrective measures within a single project, across groups of projects, or across all your organisation's projects.
Here's what you can do:
Connect estimates and schedules to visualise time-phased costs and resource utilisation.
Standardise estimates across your organisation.
Leverage historical benchmarks for increased accuracy.
Gain a 360° view of the financial health of a project's budget.
Manage costs, man-hours, and productivity data in real time.
Achievable results for power projects:
25% increase in work estimated by your current staff.
4% improvement in your win rate.
50% reduction in the estimate and control budget gap.