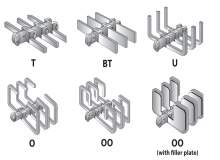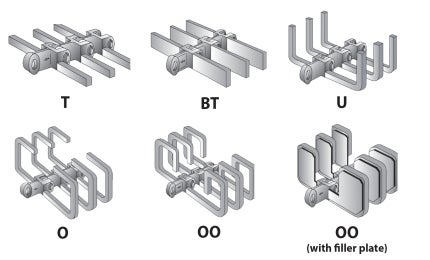 The CDM chain is rugged, durable, strong and engineered to last. The reliability is in the design and it provides longevity due its chemistry, micro structure and heat treating process.
CDM Systems delivers a complete line of drop-forged, case-hardened (60Rc) conveyor chains, from 102mm to 260mm pitch, along with multiple connector pin configurations (including custom fabricated) flight attachments. All chain components combine to provide the most dependable conveying media in the market.
Our drop-forged chain is pre-assembled in nominal eight-pitch lengths and is palletised for reduced field installation labour. Finished conveyors are typically delivered pre-assembled, match marked and broken down into manageable lengths.