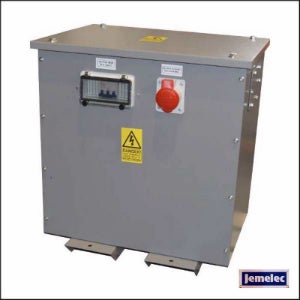 Jemelec has been manufacturing low voltage, dry-type transformers for more than 15 years with ratings from from 500 VA to 50 kVA. Our transformers can be wound according to the clients specific demands.
Available options include:
Single and three phase transformers
Steel enclosed or open frame
Wall / Floor Mount Enclosed Transformer
Skid-Mount Enclosed Transformer
Low Voltage High Current Transformers
Enclosure Fitted with Output Socket & MCB
All of our transformers are finished with an oven-cured polyester varnish to keep moisture out of the windings and laminations. We cure at 125 deg C for 8 hours to ensure long life and low noise. The transformers are designed to meet the general requirements of BS EN61558. Enclosures are generally IP20 and IP23, but IP55 and IP65 are available to special order.
All our transformers are backed by the Jemelec standard two-year warranty.
Contact us with your requirements and we will get back to you a quote.
Manda allows power operators to monitor electrical installation remotely with a single piece of simple-to-use...