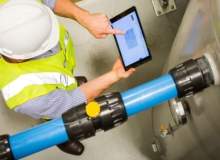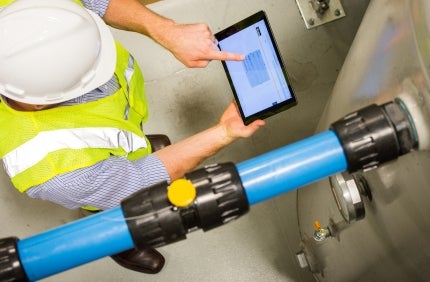 SensoNODE™ Mobile is an advanced condition monitoring system that combines remote monitoring and Bluetooth® Smart technology to deliver low-cost and simple installation, along with an intuitive user interface for easy operation.
At its heart are five, low-power sensors that easily attach to machinery and monitor pressure, humidity and temperature in even the most difficult-to-reach locations.
Information is transmitted directly to a robust data platform on the user's mobile device, which is designed to trend, assess and monitor machine health quickly and accurately.
Features:
Blue cap identifiers
Wireless connecting process is easy
Compact and light weight design enables more use flexibility
LED indicator aids in identifying sensor status
No wiring or power supply needed makes installation easy
Each sensor has a unique ID to allow for differentiation between multiple sensors
White and black body choices
Simple twist / button turn-on feature
SCOUT uses sophisticated wireless sensor technology to monitor a compressed air piping system, alert the end-user to system changes and provide critical data that helps to reduce downtime and increase productivity.
A user-friendly interface makes it easy for users to view and analyse data to ensure the system is running at optimum levels for:
Pressure
Power
Temperature
Humidity
Flow
Monitoring this information allows users to identify and address performance issues before they damage expensive equipment. SCOUT helps users keep overall costs down by avoiding unnecessary downtime and prolonging the life of job-critical equipment.