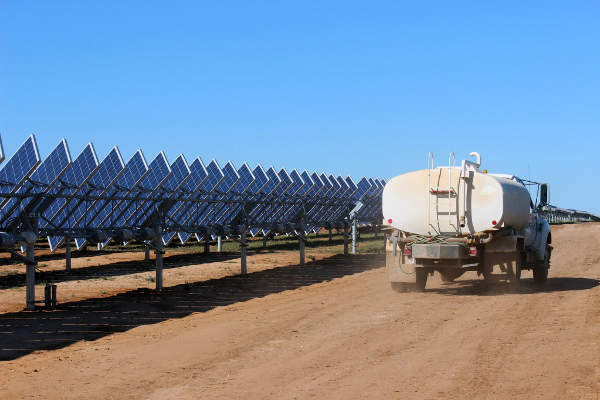 ERCAM dual-axis trackers are being installed for the Alamo Solar Project. Credit: Ercam Trackers.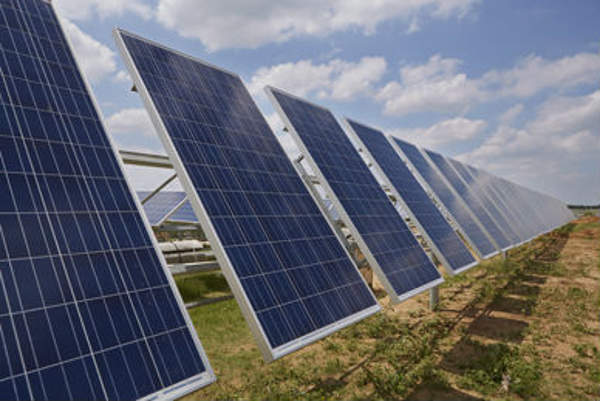 Photovoltaic (PV) panels for the solar farm are being supplied by Renesola. Credit: OCI Solar.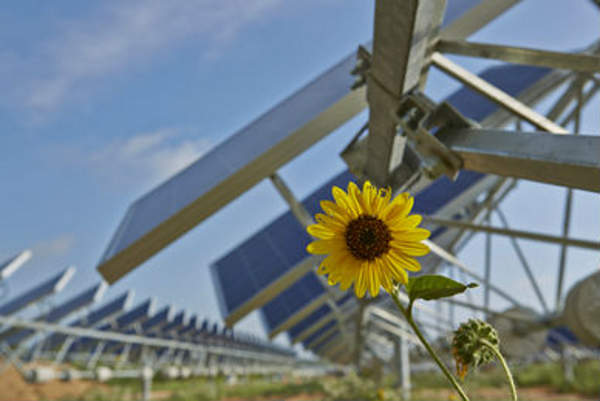 The solar farm comprises seven individual power stations. Credit: OCI Solar.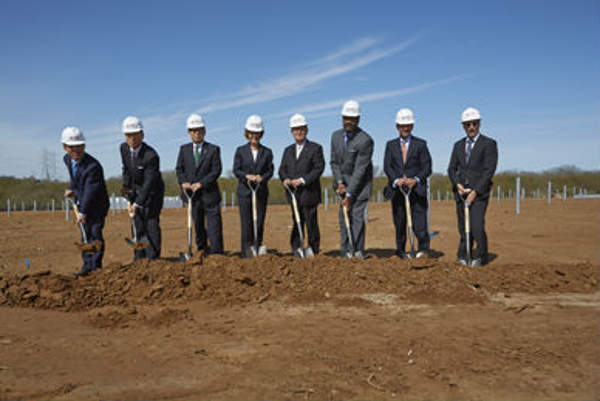 Construction of the first phase, Alamo 1, started in February 2013.
The 400MW solar photovoltaic (PV) Alamo power plant is being constructed at different locations in San Antonio, Texas, US. The project is being developed through a public-private partnership between OCI Solar Power and state-owned CPS Energy.
The solar farm is being constructed in multiple phases and comprises seven individual PV power stations. Construction of the first phase, Alamo 1, started in February 2013 and was completed in December 2013. Construction work on Alamo 2, begun in October 2013, was completed in December 2013. The construction of Alamo 4 was started in the same month Alamo 1 and Alamo 2 were completed and was finished in August 2014.
The 5MW Alamo 3 broke ground in 2014 and was completed in December 2014. Alamo 5, 6 and 7 each have installed capacities of approximately 100MW. Construction work on Alamo 5 began in September 2015 and was completed in early 2016. Alamo 7 became operational in November 2016.
Construction on Alamo 6 started in May 2015. It was acquired by BHE Renewables in January 2017.
The electricity generated from the solar facility will be purchased by CPS Energy under a 25-year power purchase agreement.
The generated power will be enough to meet the annual electricity needs of approximately 70,000 households in San Antonio. The project is expected to create approximately 800 permanent jobs and annually contribute $700m to the economy of Greater San Antonio.
Details of Alamo 1, 2 and 4
Covering 445 acres of private land, the 41MW Alamo 1 project is located in Bexar County, Texas. It consists of more than 167,680 solar panels, rated at 295W each. Alamo 1 generates clean and renewable energy, sufficient to power approximately 6,600 homes and reduce carbon dioxide emissions by 57,000t.
Located on Binz-Engelman Road, the 4.4MW Alamo 2 went online in December 2013. It is installed with more than 178,000 PV modules and spread over 45 acres of land owned by the San Antonio River Authority (SARA). Besides supplying power to CPS Energy, the facility also supports SARA's wastewater treatment facilities at its Upper Martinez wastewater treatment plant.
The Alamo 4 project, located in Brackettville, approximately 201km west of San Antonio, is spread over 600 acres of privately owned land. The 39MW project is installed with approximately 150,000 PV panels. It became operational in March 2014 and serves approximately 6,000 homes in San Antonio.
Contractors involved with the San Antonio solar project
Renewable Energy Systems Americas (RES Americas) was awarded an engineering, procurement and construction (EPC) contract for Alamo 1. Mortenson Construction is the main contractor for the construction of the remaining phases.
The solar panels for Alamo 1 were supplied by ReneSola. The company also supplied the PV panels for Alamo 2 and Alamo 4.
Nexolon America constructed a $100m manufacturing facility at Brooks City-Base to supply solar panels for the remaining phases of the Alamo Project. The facility started production in September 2014.
OCI Solar awarded a contract to KACO new energy for supplying XP series inverters and power components for the project in November 2012.
ERCAM Trackers, a joint venture of Energia ERCAM and OCI, is supplying the dual-axis, single-axis, fixed and roof systems for the project. ERCAM Trackers delivered more than 4,000 single and dual-axis trackers for the Alamo 1 project.