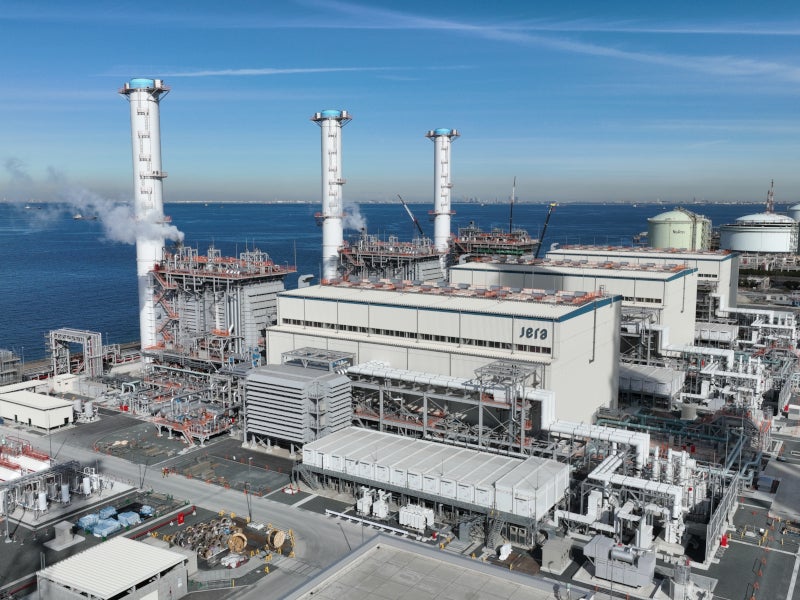 Four ageing power generation units at the Anegasaki thermal power plant are being replaced. Credit: JERA.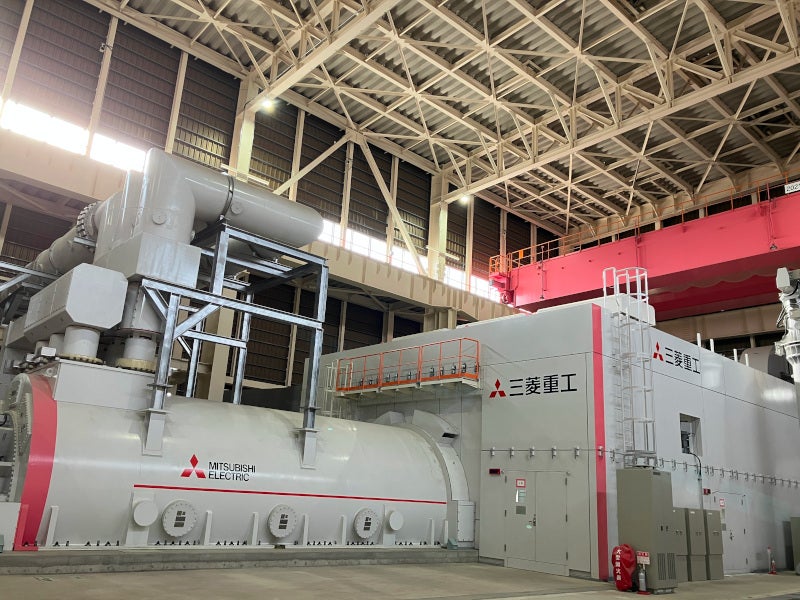 The first replacement gas turbine combined-cycle unit commenced operations in February 2023. Credit: JERA.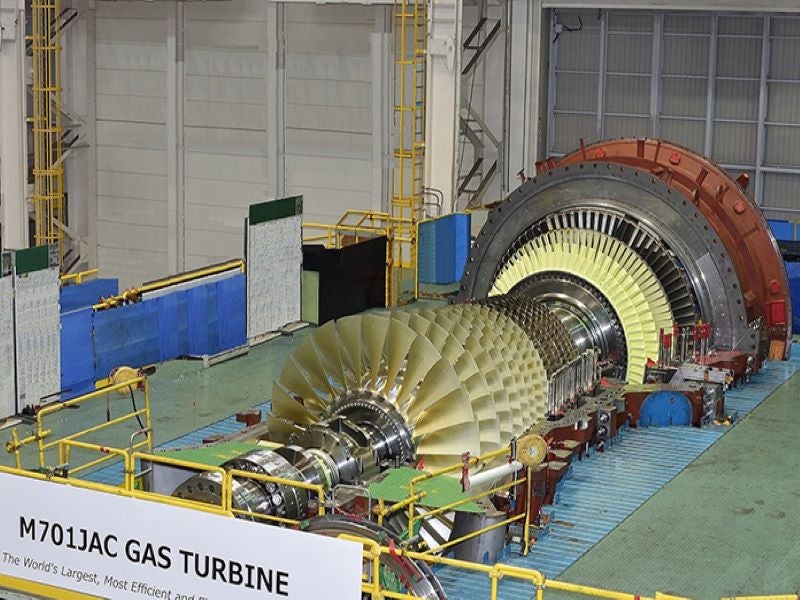 The new units at the power station are equipped with M701JAC gas turbines. Credit: Mitsubishi Heavy Industries.
The Anegasaki thermal power station, located in Ichihara, Japan, is undergoing an upgrade to replace four of the ageing gas-fired steam power generation units. Three new gas turbine combined-cycle units with a combined generating capacity of 1.95GW will be installed at the plant.
The project will be developed by JERA Power Anegasaki, a subsidiary of JERA, which is a joint venture of TEPCO Fuel and Power and Chubu Electric Power.
The first unit of the upgraded power plant was commissioned in February 2023. Unit Two is scheduled to be commissioned in April 2023, with Unit Three following in August of the same year.
The upgraded power plant will enable a stable supply of electricity as well as help reduce carbon dioxide emissions.
Location
The thermal power plant is located at Anegasaki Kaigan, Ichihara, Chiba Prefecture. It covers an area of 930,000m² (approximately one million ft²).
Anegasaki thermal power station replacement details
The Anegasaki thermal power plant upgrade project involves the replacement of the existing four units (Units One to Four) with three 650MW next-generation M701JAC gas turbine combined-cycle generation units powered by liquefied natural gas (LNG).
The development plan for the upgrade was submitted in September 2016. An environmental impact statement (EIA) for the plan was submitted in May 2019. JERA Power decommissioned the four power generation units in December 2021.
When the units are replaced, the combined output from the Anegasaki thermal power station will be 3.15GW.
Turbine details
The M701JAC gas turbine has the capacity to generate up to 650MW of power with more than 64% net efficiency. It is part of the JAC-class of gas turbines that are developed by combining the J-Series gas turbines with steam-cooled combustor features of the GAC-Series.
The gas turbine weighs 550t and has a rated speed of 3,000rpm. It measures 16.7m (54.7ft) long, 6.5m (21.3ft) wide and 6.9m (22.63ft) high. It is equipped with a forced air-cooled combustor system and uses a high turbine inlet temperature of 1,650℃.
The air-cooled combustor system uses state-of-the-art turbine blade cooling technologies, such as thick film thermal insulation coating and high-pressure compressors, which enables shorter start-up times and enhances operational efficiency.
Contractors involved
A consortium of Mitsubishi Hitachi Power Systems (MHPS) and Mitsubishi Electric was awarded the engineering, procurement and construction contract for the three new units, as well as an order to supply three generators, in November 2020.
The scope of the contract includes the delivery of three generators and control systems, three gas turbines, three steam turbines, heat recovery steam generators, and an exhaust gas denitriser system.
The three gas turbines and associated equipment are being manufactured at MHPS' Takasago Works facility in Takasago City, Hyogo Prefecture, while the steam turbines are sourced from the Hitachi Works facility in Hitachi City, Ibaraki Prefecture.
The heat recovery steam generators and exhaust gas denitriser systems are being sourced from the Kure Works facility in Kure City, Hiroshima Prefecture.
Anegasaki thermal power station details
Anegasaki thermal power station in Japan consisted of six units (Units One to Six) with a power generation capacity of 600MW each. It can generate electricity 24/7, in addition to supplying city gas.
Units Five and Six started operations in April 1977 and October 1979, respectively. The two units were closed, according to a long-term planned shutdown, in April 2021 but resumed operations in October 2022.
The power plant also includes other facilities, such as a general water treatment facility, switching stations, a propane tank, butane tanks, a calorific value adjustment system, a central control room and a boiler.