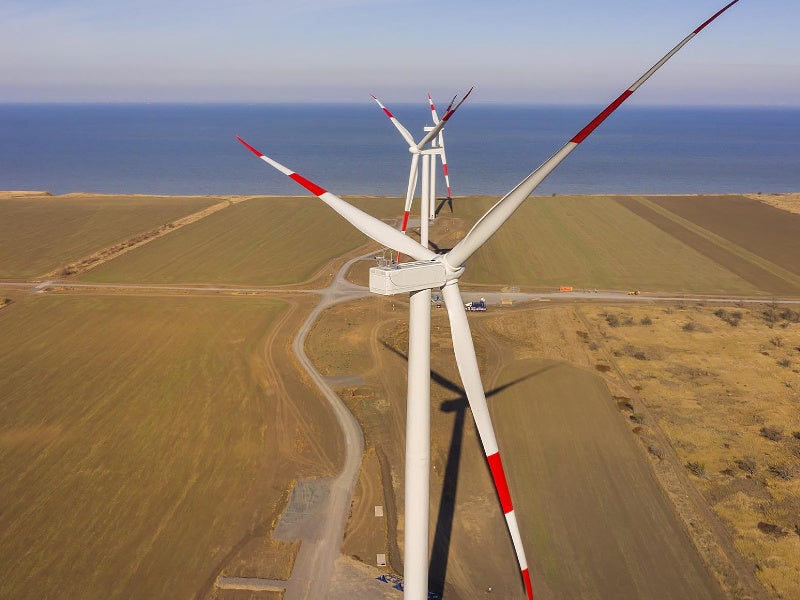 Azovskaya is the first renewable project of Enel Green Power in Russia. Credit: Enel Green Power.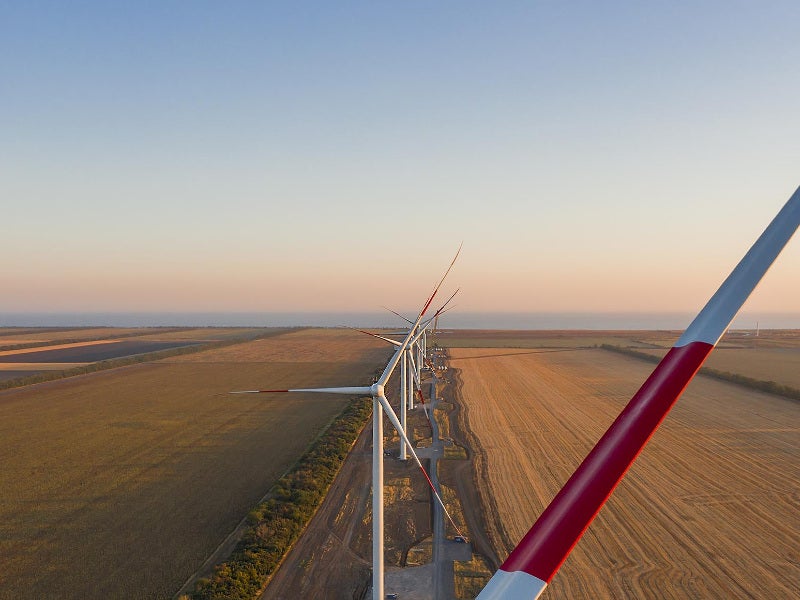 The wind farm was inaugurated in June 2021. Credit: Enel Green Power.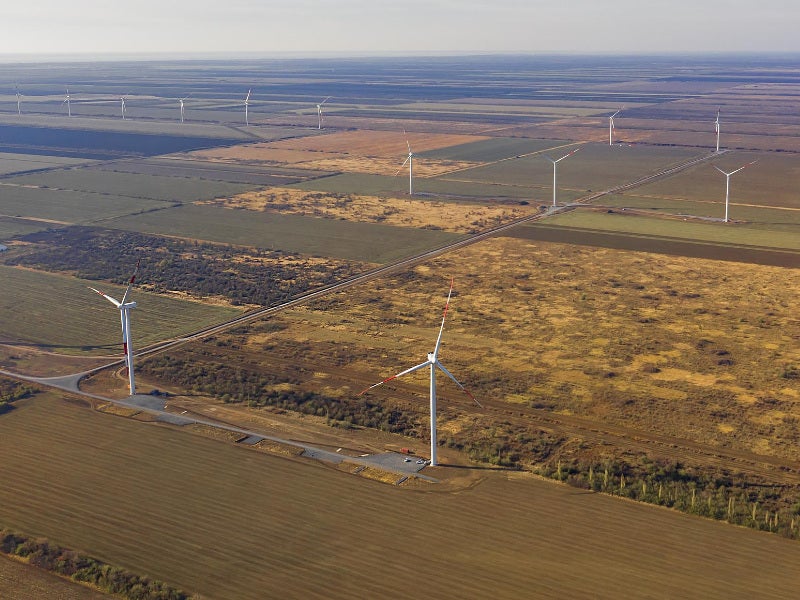 The Eurasian Development Bank (EDB) provided a $145m loan for the wind farm's development. Credit: Enel Green Power.
Understand the impact of the Ukraine conflict from a cross-sector perspective with the Global Data Executive Briefing: Ukraine Conflict
---
Azov (Azovskaya) wind farm is a 90MW onshore wind project located in southern Russia.
The project is owned by Enel Group's subsidiary Enel Russia, while the construction and development of the wind farm were undertaken by Enel Green Power (EGP).
It is the Enel Group's first renewable project in Russia, as well as the Rostov region's first-ever renewable project.
Azov wind farm broke ground in May 2019. It was approved to start commercial operations and supply energy to the Russian wholesale electricity market in April 2021.
The wind farm was inaugurated in June 2021. It is expected to generate 320GWh of clean energy and reduce approximately 260,000t of carbon dioxide (CO₂) emissions annually.
Azov wind farm location
The wind farm is located on 133ha of land in Azov city, Rostov region. It is situated on the coastline of the Taganrog Bay of the Azov Sea, which is bounded by Ukraine in the northwest and Russia in the southeast.
Azov wind farm development
The Azov wind farm project was initially developed by German SOWITEC's subsidiary Azovskaya VES, which is now owned by Enel Russia.
It was developed under a collaboration between SOWITEC, the regional government, the Azov district administration and the Rostov Investment Promotion Agency.
Enel Russia was awarded the project, along with the Murmansk wind farm, in a 2017 Russian Governmental tender that sought to construct wind generation facilities with 1.9GW of total installed capacity.
The Azovskaya wind farm was also one of the priority investment projects of the Rostov region.
Azov wind farm details
Azov wind farm features 26 SG 3.4-132 turbines with a rated capacity of 3.465MW each.
The wind farm includes 26 sets of towers, the first of which was delivered to the site in May 2020. Each set comprises three assembly sections with a collective weight of 200t.
The hubs weigh more than 720t, with each nacelle and hub weighing 68t and 35t, respectively.
Access roads with a load-bearing capacity to allow the transportation of heavy cargo to the site were built as part of project.
The wind farm project also involved the construction of a 110/35kV switchgear and on-site cable networks.
SG 3.4-132 wind turbines
The SG 3.4-132 turbines, which were provided by Siemens Gamesa Renewable Energy (SGRE), are suitable for sites with medium to high wind conditions.
The nominal power of the turbine can be increased to 3.75MW with an optimum levelised cost of energy (LCoE).
The turbine has a rotor diameter of 132m, swept area of 13,685m² and power density of 253.2W/m².
Made up of fibreglass reinforced with epoxy or polyester resin, the turbine blades measure 64.5m long and weigh 20t.
The generator is a doubly-fed induction system with a rating of 690V and frequency of 50Hz or 60Hz.
SGRE incorporated the OptimaFlex technology in the SG 3.4-132 turbine to ensure benefits such as reduced LCoE, increased annual energy production (AEP) and optimum cost.
Financing for Azov wind farm
Azov wind farm was developed with an estimated investment of €132m ($148m) made by Enel Russia.
Enel Russia's subsidiary Enel Rus Wind Azov signed an agreement with the Eurasian Development Bank (EDB) for a loan facility of RUR9.5bn ($145m) in November 2018.
Contractors involved
SGRE was contracted by Enel Russia for the delivery, installation and service of 26 turbines. The company agreed to procure and assemble certain turbine components locally to meet localisation requirements.
WRS Towers received a contract to supply towers for the wind turbines. The company established an additional assembly line for the production of towers under a partnership agreement with Siemens Gamesa.