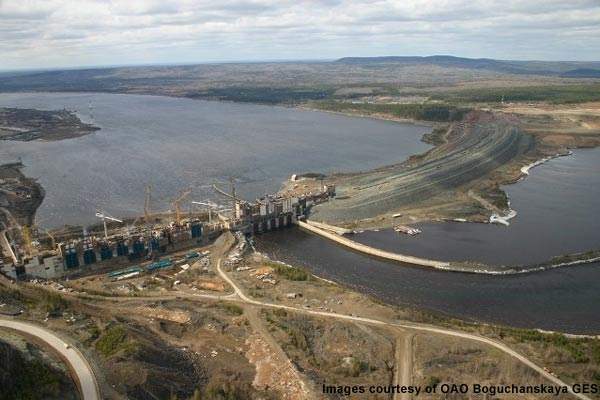 The dam and power scheme were constructed across the Angara River.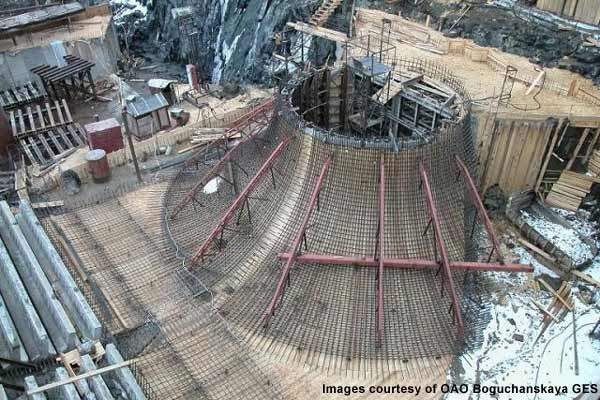 The hydroelectric scheme was resurrected as part of an overall energy and metal smelting project.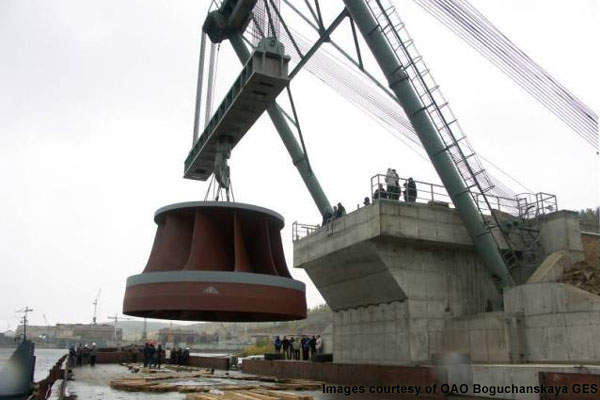 The turbine rotor, which is the largest every constructed in Russia, being lifted into place.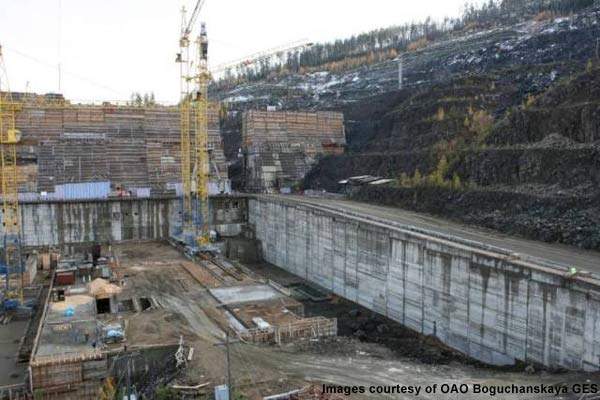 Construction cost cutting was implemented to save money during 2009 and 2010.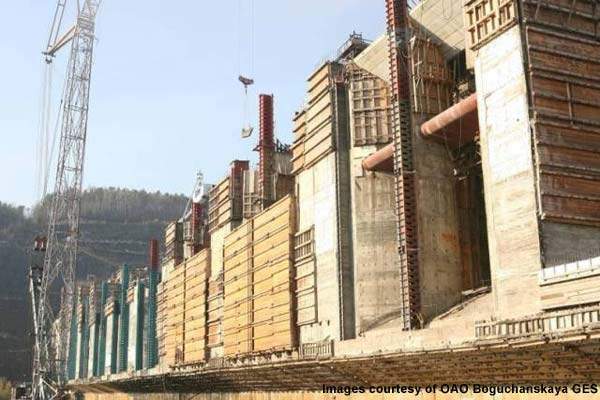 The dam provides around 3GW of power for Siberia.
The Boguchany hydroelectric scheme (Boguchany HPP), which is situated on the Angara River in Kodinsk, Russia, has a long history of stopping and starting. The scheme was first put forward as an idea before World War II and plans were developed in 1947. Preparatory and survey work for the construction began in 1974 and a design was put forward by Hydroproject in 1976.
Construction of the power station began in 1980 on the Angara River, 367km downstream of the Ust-Ilim hydroelectric station, but was suspended during 1994-1995 due to financing problems (start-up was planned for 1992 with turbine units delivered in 1988).
The project resumed in 2005 when RusHydro owner RAO UES and Russian aluminium producer Rusal agreed to refinance and develop the project together as the joint venture concern OAO Boguchanskaya GES (overall project investment stands at RUR54.9bn).
RusHydro is one of the largest electricity generation companies in Russia in terms of installed capacity (38.6W). Construction began again in 2007 and the first of nine turbines was dispatched by Power Machines in 2008. The last consignment of hydraulic turbine equipment was shipped in August 2011.
The first three units with a total capacity of 999MW were commissioned in November 2012 and the remaining units were launched in phases until December 2014. The power station reached its full generating capacity of 17.6TWh by 2015 (the first nine turbines provided a capacity of approximately 3GW).
The power is largely used for an adjacent aluminium smelting scheme, to solve power shortages in certain areas of Siberia and to help develop natural resources in the Evenkiya region, including gold, forestry and other mineral resources.
Boguchany hydroelectric power project make-up
The Boguchany hydroelectric power station consist of a 774m-long, 79m-wide gravity dam fitted with nine hydro-turbines and nine hydro generators with a capacity of 333MW each. The total length of the power station including the dam is around 2.5km. The turbines have been designed and manufactured by Power Machines (Silovye Machiny), a Russian engineering company based in St Petersburg, specialising in the production of electrical and turbine infrastructure.
"The power station reached its full generating capacity of 17.6TWh by 2015."
The first 7.86m diameter, 11-blade stainless-steel radiaxial rotor wheel (constructed in the Leningrad metal works) was despatched on a 6,500km journey by sea and river in August 2008 (taking approximately 40 days).
In Krasnoyarsk, the equipment was reloaded on a river-going vessel to deliver it to the construction site. The 155.6t structure was duly delivered and installed (the largest unit of this type ever to be manufactured in Russia).
By July 2009, three more turbines were constructed for the Boguchany power station and these were delivered in August 2009. Power Machines completed the designing and manufacturing of all hydraulic turbines and hydraulic generators in August 2011.
In early September 2009, seven outsize heavy transformers (three at 120t and four at 210t) were delivered for the project from the Zaporozhye Transformer Plant (Ukraine) under a contract agreed in 2008 for the delivery of 15 power and auto-transformers (delivered by Yenisei River Shipping vessels). The second and third batches of transformers were delivered by JSC Zaporozhtransformator by 2011.
Cutting costs
"Power Machines completed the design and manufacture of all hydraulic turbines and hydraulic generators in August 2011."
In February 2009, Rusal and RusHydro decided to cut expenditure on construction work and equipment at the Boguchany plant by 40% during 2009-10, which will result in savings of around RUR8bn. This does not detract from the project, which is scheduled to come online by 2012.
The start-up of the Boguchany HPP hydro-units is now crucial following an accident on 17 August 2009 at the Sayano-Shushenskaya HPP. The new Boguchany scheme is seen as the best way to replace the lost capacity until repairs are implemented.