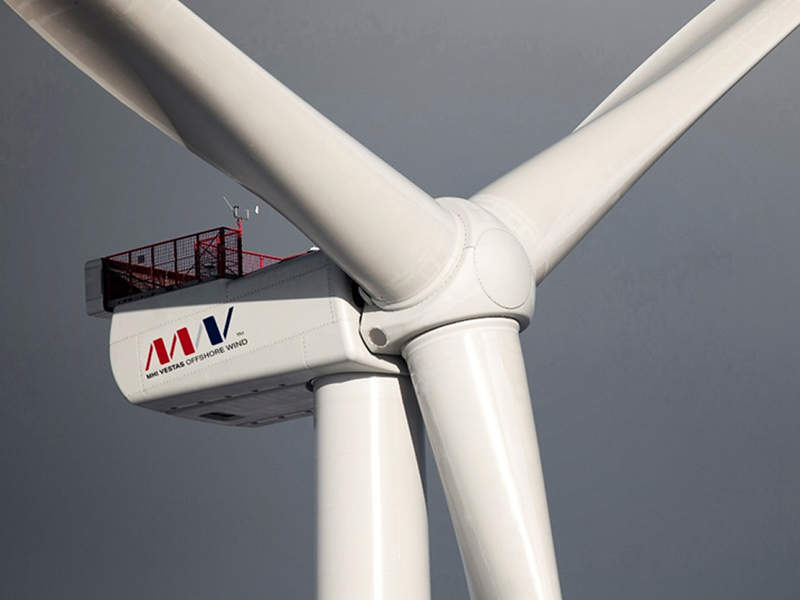 Vestas said it has no reason to believe third party systems were affected by the cyber attack. Credit: MHI Vestas Offshore Wind.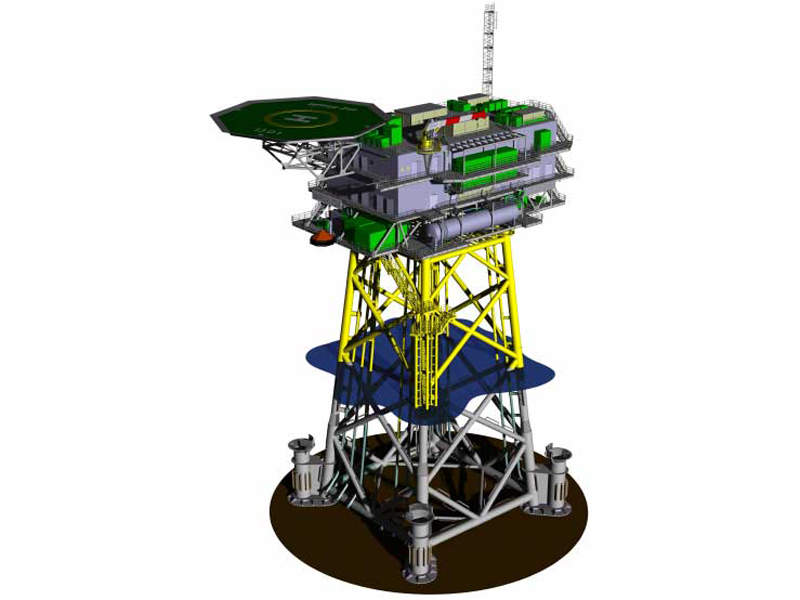 Power generated by the wind farm will be transmitted onshore through a substation platform. Credit: Heinen and Hopman.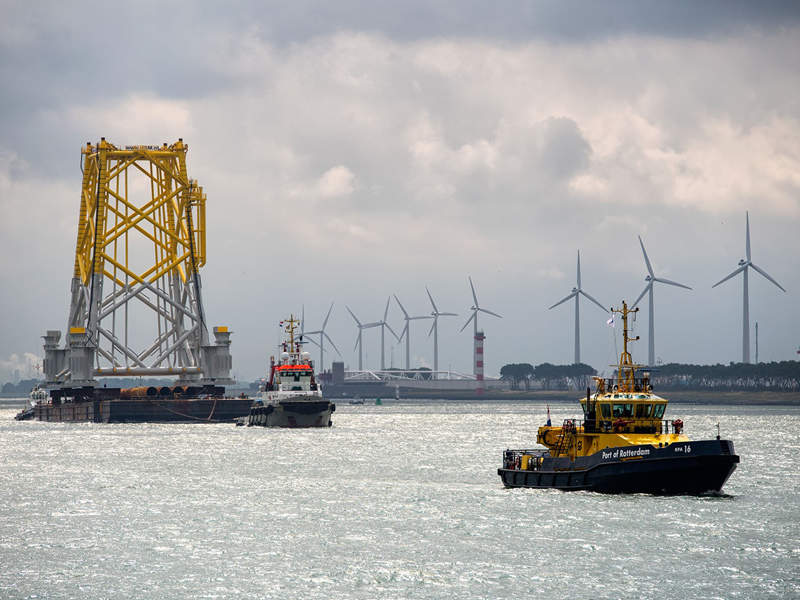 Borkum Riffgrund 2 offshore wind farm is one of the three wind farms developed by Orsted. Credit: Orsted.
Borkum Riffgrund 2 is an offshore wind farm being developed 54km off the coast of Lower Saxony in the North Sea, Germany. The project will be located next to the existing Borkum Riffgrund 1 wind farm.
Borkum Riffgrund 2 is jointly owned by Global Infrastructure Partners (GIP – 50%) and Orsted (formerly DONG Energy – 50%), with the latter being the developer. The final investment decision for the wind farm was taken in June 2016, while commissioning is expected in the first half of 2019.
The offshore wind farm is expected to be operated from DONG Energy's base in Norddeich. It will have a total capacity of 450MW and produce sufficient electricity to power approximately 460,000 German households a year.
Borkum Riffgrund 2 wind farm details
The wind farm will be installed with 56 V164-8.0 MW MHI Vestas wind turbines with a capacity of 8MW each. The turbine blades are 80m long, weigh 35t and have a total swept area of 21,124m². The 390t nacelle of the turbine is 20m long, 8m wide and 8m high.
The turbines have a hub height of 105m and tip height of 187m, while they are planned to be installed on suction bucket jackets.
The offshore wind farm will also include a high-voltage AC transformer substation, which will step up the electricity generated and transfer it onshore.
Borkum Riffgrund 2 wind farm substation details
The substation will have a total capacity of 450MW and include a platform with topsides measuring 25m x 40m x 20m and weighing 2,500t. The topsides will comprise five decks, including a cellar deck for cable pulling and cable hang-off.
The substation platform will be supported by a four-legged lattice jacket measuring 30m x 30m x 55m and weighing 1,700t. It will be installed on a foundation consisting of 18 piles, which will be 63m high and weigh 1,050t.
The substation will be installed with a dehumidification system, ventilation system, heating and cooling system, and heating, ventilation and air conditioning (HVAC) control systems. It will have a lifespan of 25 years and be made of high-quality materials, such as stainless steel and titanium.
Power transmission from Borkum Riffgrund 2 wind farm
The Borkum Riffgrund 2 wind farm substation will collect and export the high-voltage current generated to the DolWin alpha HVDC converter platform through 30km cables.
DolWin will deliver the power onshore through an 83km subsea cable to the converter station located in Dörpen / West in Lower Saxony and connected to the national power grid.
Financing for Borkum Riffgrund 2 wind farm
A group of institutional investors provided €832m ($1.04bn) in debt financing for the project. Some of the investors include DekaBank, Edmond de Rothschild AM's BRIDGE platform, La Banque Postale Asset Management, NN Investment Partners and Wiener Städtische Versicherung.
Contractors involved
MHI Vestas Offshore Wind was contracted to supply the turbines for the project, while Fred Olsen Windcarrier has been contracted to transport and install the 56 wind turbines.
The suction bucket foundations for the turbines are being provided by Norwegian Geotechnical Institute (NGI), while ST³ Offshore was contracted to fabricate the foundations.
ISC Innovative Engineering carried out the detailed design for the substation of the wind farm.
HSM Offshore was awarded the engineering, procurement and construction contract for the platform, while Heinen and Hopman will fabricate and install the platform.
Siemens Convergence Creators was contracted to supply and maintain the SCADA Network and telecommunication system.
Other contractors involved in the project are Iv-Oil and Gas, Iv-Consults, Observator Group, Bladt Industries, Hellenic Cables Group, Seaproof Solutions, ABS Group, MacArtney, Heerema Marine Contractors, Peutz, InterDam, GeoSeam, and RSB Formwork Technology.