Announcement of contract
End 2005
Start of construction
End 2005
Start of operation
Dec 2006
Location
Part of the Altamont Pass Wind Resource Area, California, USA.
Area
Reduced to 160ha (400 acres)
Electricity supplied to
PG&E
Estimated investment
$40m for the repowering
Plant owner
Babcock & Brown Group (B&B), transferred to BBW. In February 2007 GE Energy Financial Services took 70% of Class A equity
Blades
VienTek LLC of Mexico
Towers
Mitsubishi Power Systems America (MPSA)
Wind Turbines
38 1MW MHI 1000A turbines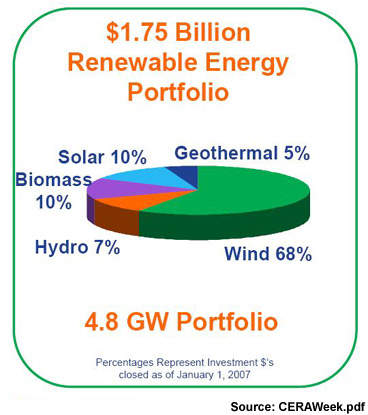 GE has developed a $1.75bn renewable energy portfolio.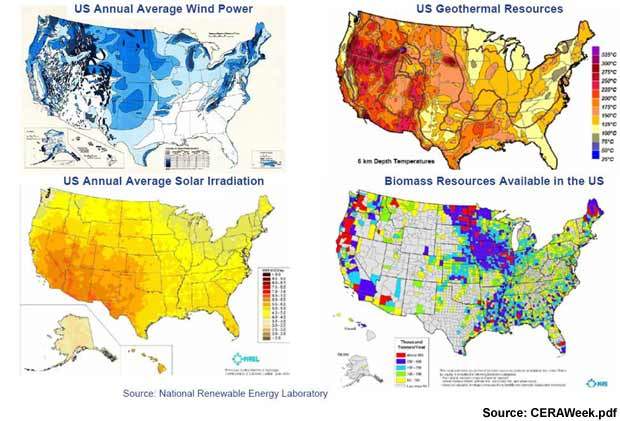 Renewable resources are abundant, but not uniformly distributed.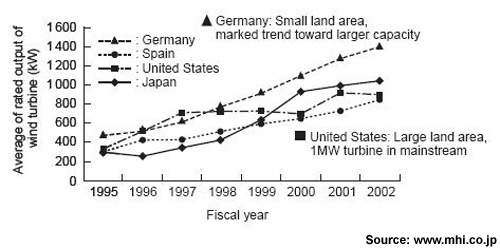 Changes to average wind turbine rated output.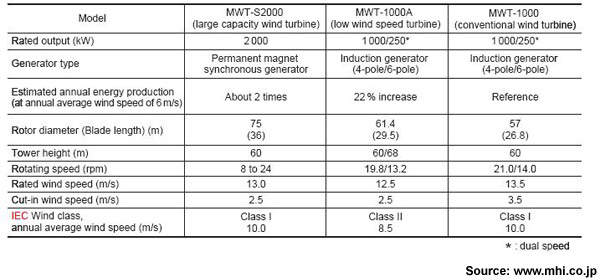 Comparison of new and conventional wind turbines.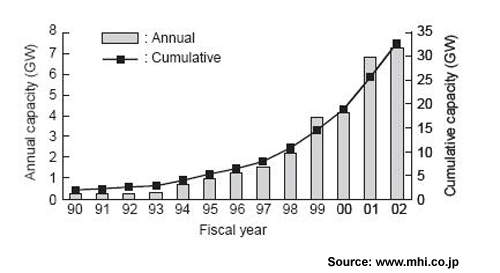 The world's wind power business has seen an annual growth rate of over 30%.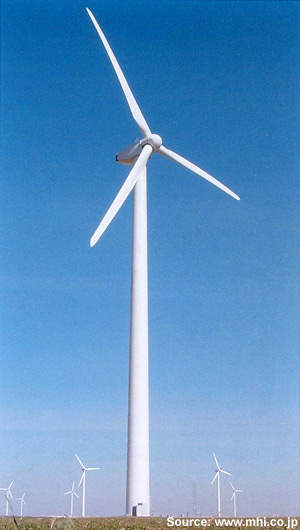 The 1MW turbines have reduced the Buena Vista site footprint from 1,000ha to 160ha for the same power.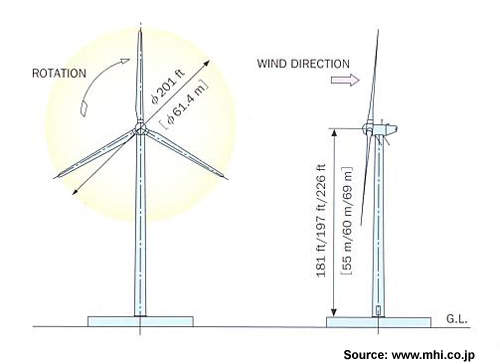 The MWT 1000A was developed for regions with low average wind speeds, around 6–8m/s.
A $40m repowering of the Buena Vista wind farm uses 38 1MW MHI turbines to replace older, smaller models. The larger 1MW turbines have allowed a reduction in the site footprint from 1,000ha (2,400 acres) to 160ha (400 acres) for the same power. The Buena Vista Energy LLC Wind Project is owned by Babcock & Brown Group (B&B) and General Electric, and is part of the Altamont Pass Wind Resource Area.
Free Report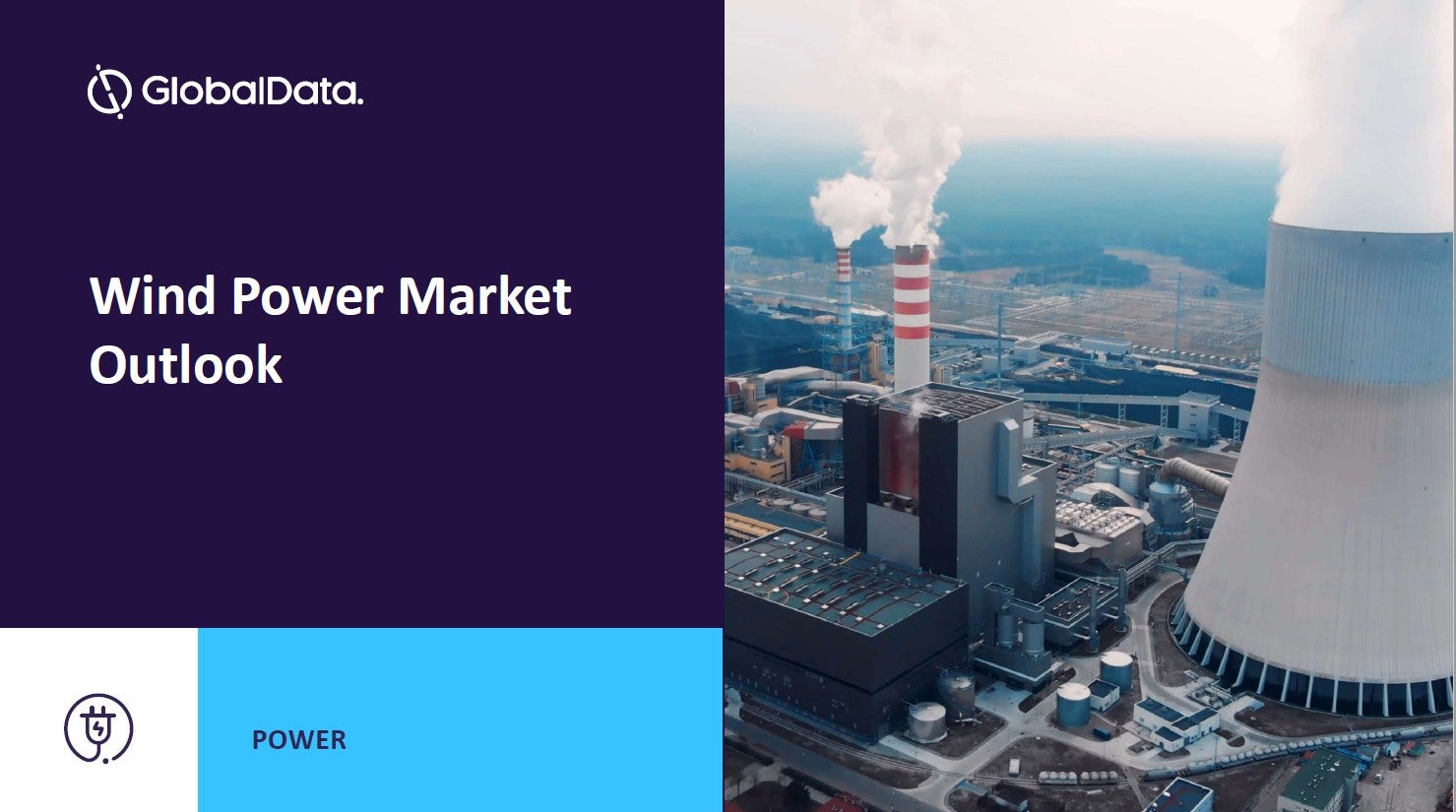 Wind Power Market seeing increased risk and disruption
The wind power market has grown at a CAGR of 14% between 2010 and 2021 to reach 830 GW by end of 2021. This has largely been possible due to favourable government policies that have provided incentives to the sector. This has led to an increase in the share of wind in the capacity mix, going from a miniscule 4% in 2010 to 10% in 2021. This is further set to rise to 15% by 2030. However, the recent commodity price increase has hit the sector hard, increasing risks for wind turbine manufacturers and project developers, and the Russia-Ukraine crisis has caused further price increase and supply chain disruption. In light of this, GlobalData has identified which countries are expected to add the majority of wind power capacity out to 2030. Get ahead and download this whitepaper for more details on the current state of the Wind Power Market.
by GlobalData
Babcock & Brown Group was contracted at the end of 2005, when construction began. MHI supplied the wind turbines, which came on line in December 2006.
The wind farm supplies electricity to the US electric power company PG&E. Buena Vista is PG&E's second project under the California Renewable Portfolio Standard (RPS), which requires investor-owned utilities in California to increase renewable power by 1% a year up to 20%.
In February 2007 GE Energy Financial Services announced a $270m investment in 410MW of wind farms across the US. These included the Buena Vista, with GE gaining 70% of Class A equity.
NEW WIND FARM IS REPOWERING
The Altamont Pass has around 5,000 wind turbines, and claims to host the world's largest wind farm. The old turbines were however partially responsible for killing hundreds of birds a year, including golden eagles and other raptors. The problem is not as serious with newer (higher) turbines, but Altamont was largely built before the problem was recognised.
The original Buena Vista wind farm ran was owned by Int'l Wind Companies and ran from 1981 using 179 Windmaster 211 turbines, along with accompanying overhead collector power lines and transformers. These have been replaced by underground electrical systems.
The wind farm now uses Mitsubishi 1000A turbines. MHI made the nacelles and rotor heads, and VienTek LLC of Mexico produced the wind blades. Mitsubishi Power Systems America (MPSA) purchased the towers in the US. Onsite construction and testing was primarily done by MHI, but was then transferred to local MPSA staff.
The wind turbines have tower heights of 55m or, in the valleys, 60m, with 36m (100ft) long blades. The blades are now above the birds' hunting elevations, at over twice the height of the old 23m wind turbines.
Wind turbines often generate 30–35% of rated production capacity, which is based on constant wind speeds. Wind-turbine generators have also needed relatively strong winds, needing average annual wind speeds of 8–10m/s.
"Output in the low wind speed region has been improved, by about 25% for an annual average wind speed of 6m/s."
The MWT 1000A was developed for good power generation in regions of relatively low wind speed (average about 6–8m/s), where existing wind turbines cannot be used profitably. The rotor diameter was extended by lengthening the blades of the conventional wind generator from 26.8m to 29.5m.
After design improvements, the weight of the blades was substantially unchanged. MHI also improved the internal structure of blade, the blade material (glass fibre reinforced plastic), and the structure of the blade root.
Output in the low wind speed region has been improved, by about 25% for an annual average wind speed of 6m/s. That increases the annual energy production by about 22%.
BBW BUYING UP WIND FARMS
Babcock & Brown Wind Partners (BBW) announced in December 2006 the intention to buy six wind farms in the US from its parent, Babcock & Brown Ltd. The purchase included the 38MW Buena Vista (California), 90MW Aragonne (New Mexico), 80MW GSG (Illinois), 52MW Mendota Hills (Illinois), 80MW Allegheny Ridge Phase 1 (Pennsylvania) and 70MW Allegheny Ridge Phase II (Pennsylvania). The purchase cost nearly $400m.
More mergers and acquisitions are expected in the wind industry. Tax incentives and availability of investment capital in the early 2000s caused a boom in the industry, but this helped fuel a large price increases in installing turbines. Although wind power competes with fossil fuels on price per kWh, the higher capital costs have made it difficult to get projects started.
Related projects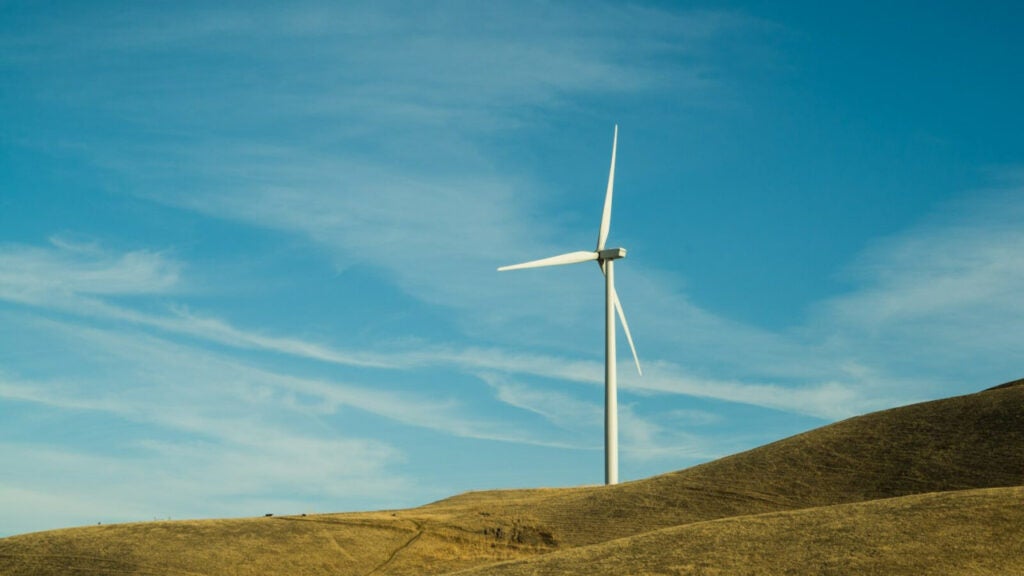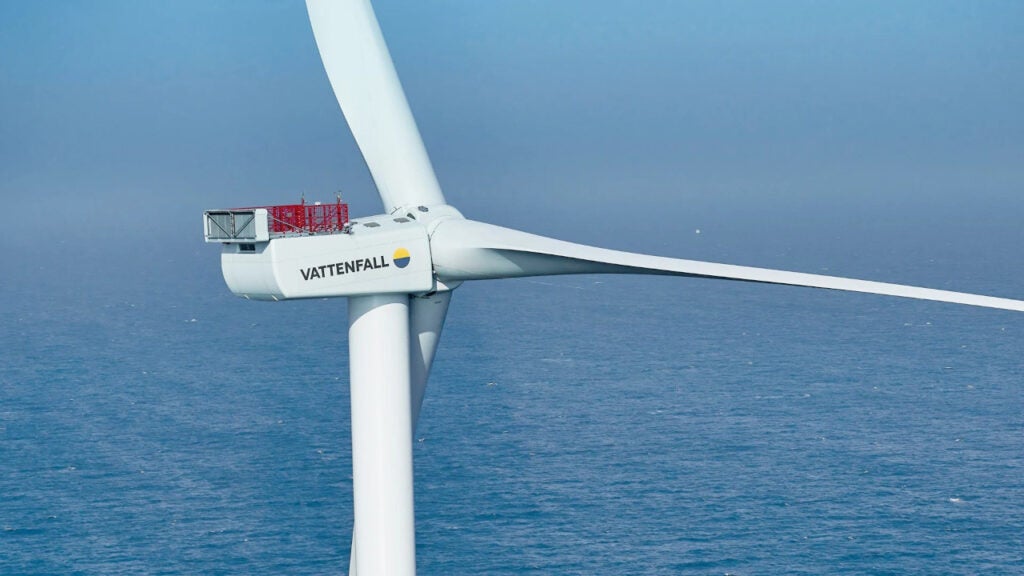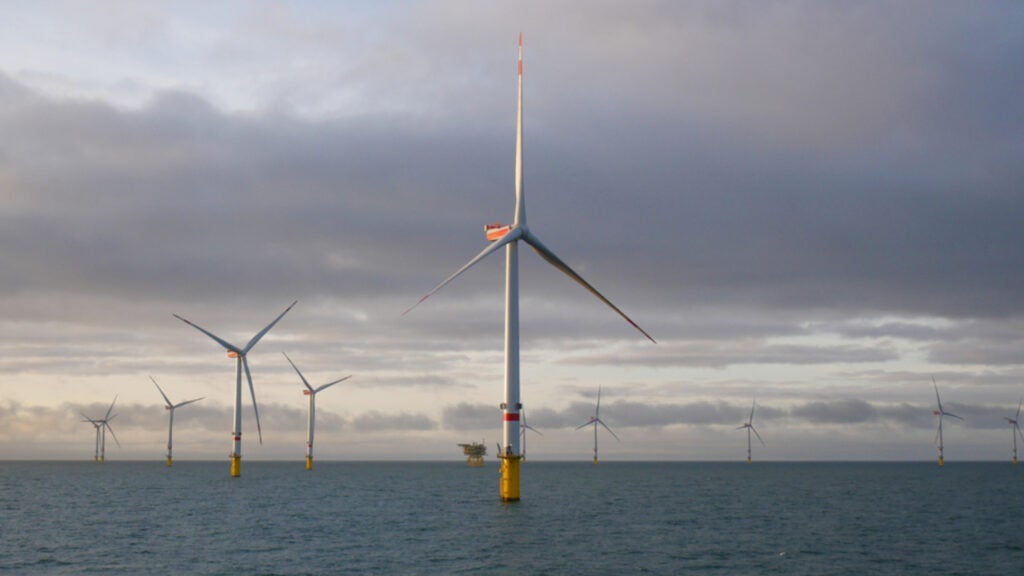 Topics in this article: