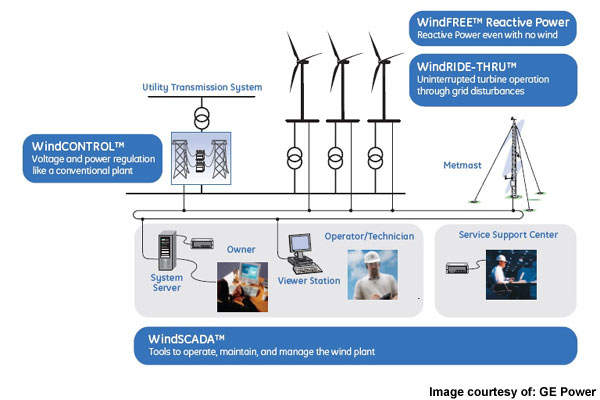 AES started commercial operation of the 233MW Buffalo Gap 2 wind farm expansion near Abilene, Texas in August 2007. The project expanded the company's 121MW Buffalo Gap wind farm, which began operations in 2006. The expansion project led to the creation of the third largest wind farm in the state, with a total wind power capacity of 354MW. This is enough to power around 100,000 homes.
Under a ten-year power purchase agreement, AES is selling the electricity to Texas retail electric provider Direct Energy at a fixed price. Financial terms of the project were not disclosed, but the expansion was thought to have cost around $200m. AES bought 155GE 1.5MW wind turbine generators for the project. D.H. Blattner & Sons, Inc. is the engineering, procurement and construction contractor.
Buffalo Gap 3, the second expansion planned for the wind farm, was completed and began operating in September 2008. The project increased the total capacity of the farm to 524MW.
AES bought 74 Siemens wind turbine generators for Buffalo Gap 3. A seven-year power purchase agreement has been made to sell all the electricity produced to Direct Energy, a subsidiary of Centrica.
155GE 1.5MW turbines with windCONTROL
The 1.5MW wind turbine is active yaw and pitch regulated with power/torque control capability and an asynchronous generator. It uses a bedplate drive train design with all nacelle components joined on a common structure for durability. The generator and gearbox are supported by elastomeric elements to minimise noise emissions.
"Like a conventional power plant, the system supplies reactive power to the grid when it is needed, regulating system voltage and stabilising weak grids."
GE's WindCONTROL system regulates voltage and power in real time. Like a conventional power plant, the system supplies reactive power to the grid when it is needed, regulating system voltage and stabilising weak grids. GE provides a simple integrated system of VAR control by using the dynamic VAR capability inherent in the variable speed turbines as the main VAR source – others may need add-on capacitors or VAR compensators.
GE's WindCONTROL system can seamlessly integrate capacitor banks if greater VAR capability is required. The system also controls the power of the wind plant by using variable-speed technology.
Each turbine maintains precise torque and pitch regulation, controlling power and speed during changing wind and grid conditions.
Conventional power plants include governor droop, controlled rates of change during power setpoint changes, and controlled shutdown and startup routines. Even with more than 100 turbines reacting to different wind conditions, GE's WindCONTROL system can make a wind power plant operate more like a conventional thermal one.
The WindCONTROL system also satisfies many emerging grid code requirements related to wind plant power response. Features include maximum power limits, power-frequency droop, power ramp rate limits, startup/shutdown, integrated capacitor/reactor bank control, line drop and voltage droop compensation.
Texas boasts highest wind power output in US
The US installed 5.2GW of wind power capacity in 2007. Approximately 8.3GW was added in 2008, 10GW in 2009 and 5GW in 2010. With the installation of 3.36GW in the first nine months of 2011, the installed capacity of the US wind industry now totals 43.46GW. With total wind power installation of more than 10GW, Texas currently has the largest wind power output in operation in the US. The state has also become the first in the country to reach 10GW of wind energy installations.
"Texas currently has the largest wind power output in operation in the US."
AES entered the wind generation business in 2004. Today, the company has more than 1.9GW of wind projects operating in China, Europe and the US. It has plans to expand its wind business to other countries where it presently trades, including countries in Asia and Latin America.
The company expanded its wind generation business to Europe with the acquisition of a majority stake in Wind Energy Ltd. (WEL) group companies, a UK-based wind development company, in July 2006. AES further expanded its wind portfolio in the UK by acquiring the country's another wind developer, Your Energy Ltd (YEL) in April 2010.
Direct Energy is part of the Centrica group of companies, one of the largest multi-state providers of deregulated retail energy services in North America, and the third largest retail energy provider in the state of Texas. The company has customers in nine US states and in Canada.