Callahan Divide Wind Energy Center adds 114MW of wind capacity to the Texas grid.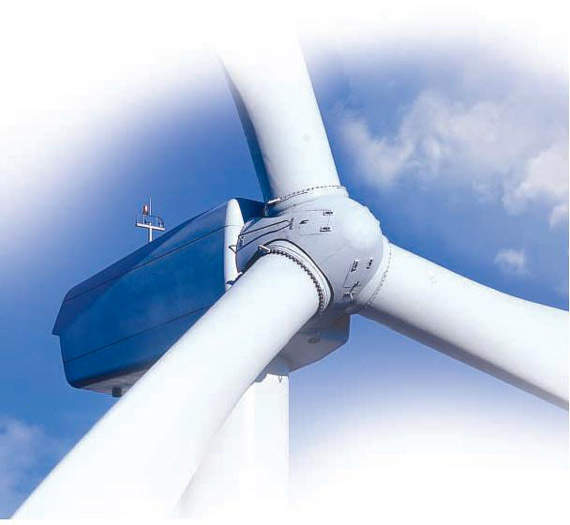 Callahan Divide uses 76 GE Energy 1.5MW wind turbines.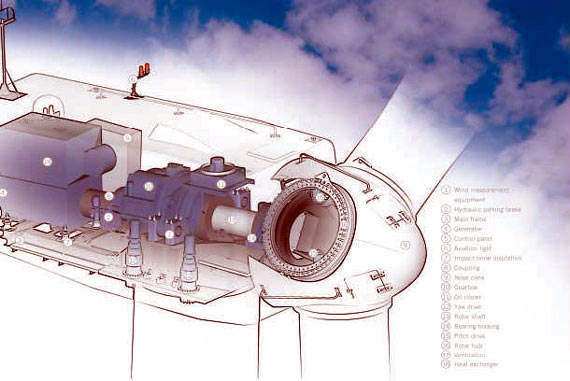 The 1.5MW GE machines are active yaw and pitch regulated.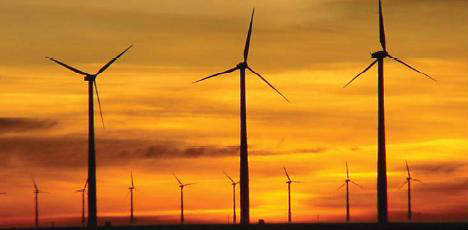 Wind power remains the world's fastest growing energy technology.
Completed in February 2005, the Callahan Divide Wind Energy Center has added 114MW of wind capacity to the Texas grid. The facility is owned by FPL Energy, and will use 76 GE Energy 1.5MW wind turbines.
Groundbreaking at the site was in October 2004 and the turbines began operating in February 2005. The project is thought to cost around $100 million. It is built on a 6,000-acre site in Taylor County, about 12 miles southwest of Abilene, Texas.
ACTIVE YAW AND PITCH REGULATED WIND TURBINES
The 1.5MW GE wind turbine is active yaw and pitch regulated with power / torque control and an asynchronous generator. It uses a bedplate drive-train design where all nacelle components are joined on a common structure for durability. The generator and gearbox are supported by elastomeric elements to minimize noise emissions.
The variable hub heights and rotor diameters make the 1.5MW wind turbine very versatile to install. The turbine features variable-speed control and independent blade pitch to assure aerodynamic efficiency and reduce loads on the drive train, reducing maintenance costs overall and increasing turbine life. The turbines' independent blade pitch system also eliminates the need for large emergency braking systems and enables the use of larger rotors to increase energy yield. GE's Wind Volt-Amp-Reactive (WindVAR) electronics ensure high transmission efficiencies and allow the turbine to function easily within the local grid.
Variable speed control enables the turbines' control system to continually adjust the rotor rpm level for optimum thrust at each wind speed. That allows the wind turbine to operate continually at its highest level of aerodynamic efficiency. Fixed-speed wind turbines, by contrast, only attain peak efficiency at one speed.
Unlike conventional variable-speed machines where all power generated is forced through the converter, the 1.5MW converts only a quarter of the power generated. This greatly reduces conversion losses. Tower oscillation is kept to a minimum through active damping of the entire turbine system. Active damping also limits peak torque to improve drive train reliability, reduce maintenance and lengthen turbine life.
TURBINE UPGRADE
GE's 1.5MW turbines underwent a major upgrade in 2003. Control circuits were added allowing the turbines to stay connected to the grid during low-voltage events caused by system disturbances. The turbines deliver Low Voltage Ride-Through (LVRT) at or below 15% grid voltage for up to 500 milliseconds. They also do not need to trip or drop out during local or remote faults in the high voltage grid.
GE also upgraded the 1.5MW turbine's main control cabinet, low voltage distribution panel, pitch system, UPS and power converter to ensure compliance with the low voltage ride-through.
WIND ENERGY – WORLD'S FASTEST GROWING ENERGY TECHNOLOGY
The American Wind Energy Association has remarked that wind energy remains the world's fastest growing energy technology. FPL for example reported that the US wind energy industry is adding add 2,500MW of new capacity in 2005. With 1MW providing electricity for about 250 to 300 households, the new capacity will power around 700,000 homes.
GE reported a surge in orders followed the federal government's extension of the Renewable Energy Production Tax Credit through 2005. The project is one of 1,500MW of new US wind orders and commitments announced by the company for 2004 to 2005. A similar project, the Weatherford Wind Energy Center in Custer County Oklahoma, uses 71 GE 1.5MW wind turbines to generate a total of 106.5MW.
With wind turbine design, manufacturing and / or assembly facilities in Germany, Spain and the United States, GE Energy makes wind turbines with outputs rated from 1.5MW to 3.6MW. It helps with project development assistance, through to operation and maintenance. The company has developed and / or installed more than 7,100 wind turbines with a total capacity exceeding 5,600MW. The 1.5MW wind turbines are the largest assembled in the US.
FPL Energy is the largest US generator of wind power. The company has 43 wind facilities in operation in 15 US states. It is a subsidiary of FPL Group, one of the country's largest providers of electricity-related services, with annual revenues of more than $9 billion.