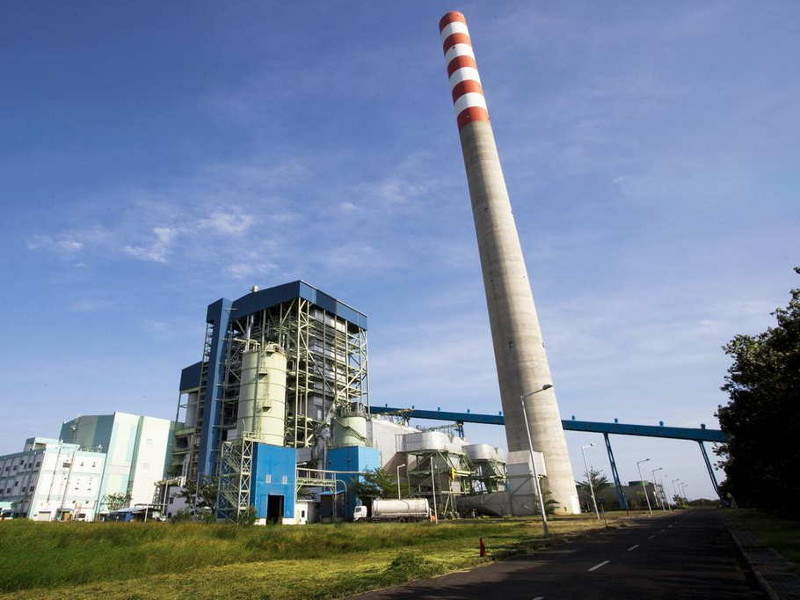 A $2bn expansion to add a 1,000MW ultra-supercritical coal-fired power generation unit called Cirebon-2 is underway at the Cirebon power plant located near Cirebon in West Java, Indonesia.
The existing Cirebon-1 6600MW capacity power plant was commissioned in 2012 by PT Cirebon Electric Power (CEP), a special-purpose international consortium comprising Marubeni, Indika Energy, Samtan, and Korea Midland Power.
The expansion project is owned and being developed by PT Cirebon Energi Prasarana (CEPR), another special-purpose company created in 2014 by JERA along with the four CEP consortium companies.
Based in Tokyo, Japan, JERA is a joint venture between Tokyo Electric Power Company (TEPCO) and Chubu Electric Power Company.
The Cirebon-2 project broke ground in November 2017 and is scheduled to start commercial operations in February 2022. The construction was 39% complete as of February 2019 and was delayed due to Covid-19 pandemic.
The Cirebon coal-fired power plant expansion will help meet Indonesia's growing energy demand.
Electricity generated by the plant will be supplied to the national grid under a 25-year power purchase agreement (PPA) with the Indonesian state-owned electricity utility Perusahaan Listrik Negara (PLN).
Site details of Cirebon coal-fired power plant expansion
Cirebon-2 power plant is being built on 41.5ha of land to the east of the existing Cirebon-1 plant site. The Cirebon power station site covers an area of approximately 204.5ha.
The project site is situated near Kanci Village on the northern coast of Java, approximately 20km south-east of Cirebon.
The site is located in the middle of the Ci Paluh River on the east, Java Sea to the north and Kanci-1 River to the west.
Cirebon-2 plant make-up
The Cirebon-2 coal-fired steam power plant is equipped with one ultra-supercritical-pressure boiler from Mitsubishi Hitachi Power Systems (MHPS) and a 1,000MW ultra-supercritical (USC) steam turbine and generator from Toshiba.
Equipped with ultra-supercritical technology, the new plant will use Indonesian sub-bituminous coal for firing and utilise higher temperatures and pressure to drive thermal efficiency up to 45%. The existing supercritical Cirebon-1 plant has a thermal efficiency of 45%. The main steam pressure is 258bar and temperature is 600℃.
CO₂ emissions from the new plant will also be significantly lower than those of the existing plant.
Other facilities of the Cirebon-2 plant include electrostatic precipitator, double fly ash silo, wastewater and sewage treatment plant, coal storage facility with 13m-high windbreaker fences and cooling towers.
Coal handling system
The power plant will require approximately 3.2 million tonnes of coal supply a year, which will be sourced from Kalimantan.
Coal for the new plant will be transported by barge to a newly built 15,000 deadweight tonne capacity coal jetty with a 165m-long, 24m-wide platform and conveyed to the site's stockpile via a 2.9km by 15m trestle.
The coal from the stockpile will be pulverised and fed to the USC steam generator.
Electrostatic precipitators and flue-gas desulphurisation (FGD) will control the emissions being released to air through a 200m-high chimney.
The plant's fly ash will be collected and stored in a silo, while collected bottom ash will be temporarily stored in a bin before being loaded into trucks and transported to ground storage for reuse.
Cirebon-2 construction details
Construction includes the development of an access road and a temporary jetty, which serves as a temporary berth for barges to deliver heavy equipment to the power plant site by sea.
Earthworks of the project include more than 3.13 million cubic metres of soil to raise the power plant platform 2.8m above sea level.
Transmission line for Cirebon-2
Electricity generated from Cirebon-2 plant will be fed to the national grid via an 18.2km-long 500kV transmission line connected with Mandirancan substation.
The overhead transmission line will pass through five districts and 15 villages, and include 45 transmission towers.
Financing for Cirebon coal-fired power plant expansion
The Cirebon-2 expansion project is financed through 80% debt and 20% equity.
A $1.74bn loan facility for the expansion project was arranged by a group of lenders led by Japan Bank for International Cooperation (JBIC) in April 2017.
JBIC alone provided $731m for the project. Other lenders for the project include Nippon Export and Investment Insurance (Nexi), Exim Bank of Korea, Credit Agricole, Sumitomo Mitsui Banking Corporation (SMBC) and ING Group.
Contractors involved with Cirebon power plant expansion
The engineering, procurement and construction contract for the Cirebon coal-fired power plant expansion was awarded to a consortium of MHPS, Toshiba, and Hyundai Engineering & Construction (Hyundai E&C) in November 2015.
MHPS will supply an ultra-supercritical-pressure boiler and FGD system for the new plant.
Toshiba is responsible for the supply and installation of ultra-supercritical steam turbine generator.
Hyundai E&C will supply and install coal transport and ash processing facilities, as well provide related civil engineering work for the Cirebon power plant expansion.
PT Dharma Subur Satya (DSS) was subcontracted by Hyundai E&C for the engineering, procurement and construction of the coal jetty for the project.
Pöyry is the lender's technical advisory for the project.
Green Proper Predicate was awarded the environmental management contract for Cirebon Power's first power plant, with a capacity of 660MW in January 2020.