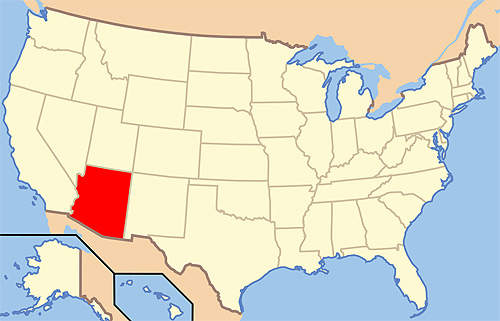 The Copper Crossing PV Solar Plant owned by Iberdrola Renewables is located in the US state of Arizona.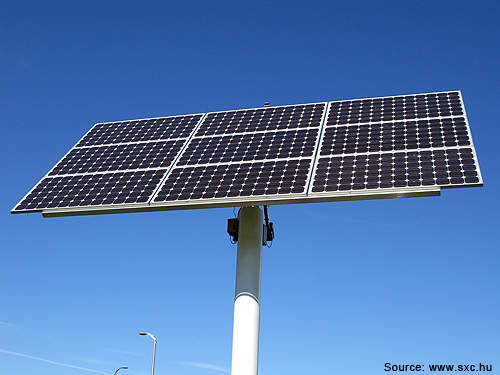 The Copper Crossing PV Solar Plant is installed with E19 series solar panels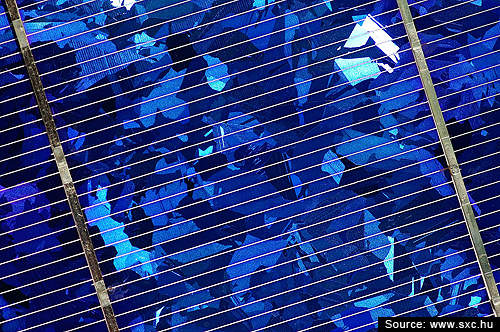 Close-up image of the solar cell in a photovoltaic panel.
The 20MW Copper Crossing photovoltaic solar plant is located in Pinal County, Arizona, US. Iberdrola Renewables owns and operatesthe plant.
Work on the project began in in December 2010 and it was operational by August 2011.
Power generated from the plant is being sold to private utility provider Salt River Project under a 25-year power purchase agreement and is used to provide solar energy for 3,700 homes.
It is the third major sustainable power project for the Iberdrola Renewables and Salt River Project partnership.
It is a part of Iberdrola Renewables' business strategy to invest in non-wind power projects. The company is the second largest wind operator in the US, with operations in 23 states.
Salt River Project is using Copper Crossing as a pilot programme to test the feasibility of allowing public schools and residential customers in the area to purchase electricity for a fixed term at a fixed price.
The project has created around 200 jobs in Pinal County. It is also expected to help generate revenues for schools, fire department, health services and other important community services.
"Power generated at the plant is being sold to private utility provider Salt River Project."
Development
An agreement was signed between Iberdrola Renewables and SunPower in December 2010 to design and build the photovoltaic solar plant.
In 2011, SunPower subcontracted the construction to Fluor Group.
Plant details
The plant was constructed on 144 acres of private agricultural land, adjacent to the Abel receiving station. The area near the project site has been proposed for the construction of a natural gas peaking plant.
The plant uses SunPower's Oasis power plant product, which is a fully integrated modular solar power block. Each of the blocks has a rated capacity of 1.5MW and is integrated with SunPower T0 Tracker, E19 series solar panels and pre-manufactured system cabling.
Pre-assembled power block kits were shipped to the site to enable easy and quick installation.
Technology
The SunPower Oasis modular power block features T0 Tracker and E19 solar panels. Sophisticated controls such as a tracker monitoring and control system and a supervisory control and data acquisition system complement it.
The T0 Tracker produces 30% more energy than the fixed-tilt systems.
The tracker monitoring and control system is capable of anticipating weather conditions that can protect the solar arrays from storm conditions. The solar panels can be remotely accessed and controlled with the help of a secure internet connection. The system can provide 30 days of historical data related to weather forecast and manual stow command.
The supervisory control and data acquisition system facilitates maximum system availability to generate the solar energy necessary to meet power grid requirements.
US solar energy market
A change in legislation to give incentives for new solar projects has been the driving force of the US solar energy market. In 2010 there was a 25-40% growth in terms of megawatts installed.
"In 2010 there was a 25-40% growth in terms of megawatts installed."
A study conducted by Solar Energy Industries Association and GTM Research reported that around 878MW of photovoltaic panels were installed in 2010, compared to 435MW in 2009.
California which has constantly ranked number one in solar energy production continued to lead the solar power installation. However, it represented only 22% increase over 2009 estimates of 212.1MW.
California comprised around 80% of the US solar market in 2004-2005, but it has however witnessed a fall in solar initiative funding as the nation began to focus more on the secondary markets.
Secondary markets such as Arizona and New Jersey have witnessed installation of 54MW and 137MW respectively in 2010, which is approximately double the 2009 output.