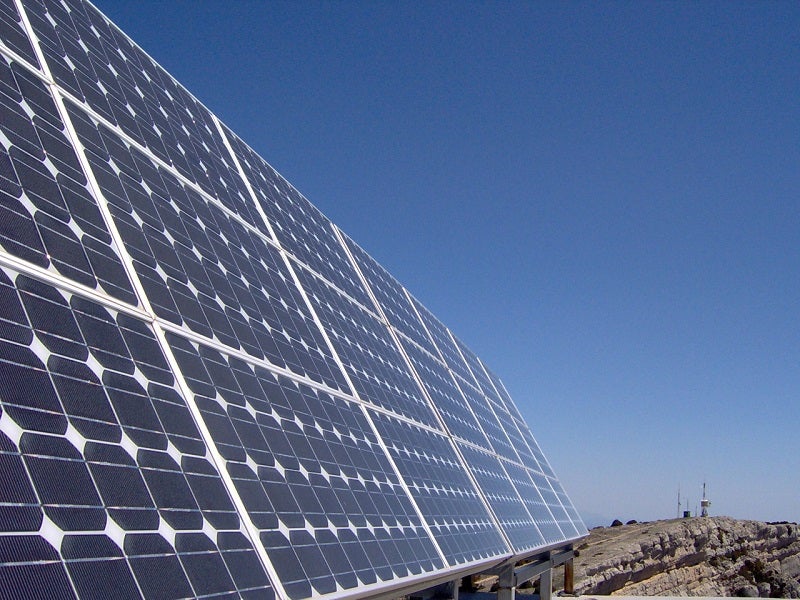 The 100MW Delfini solar project is being developed by Cero Generation in Greece. Credit: Cero Generation.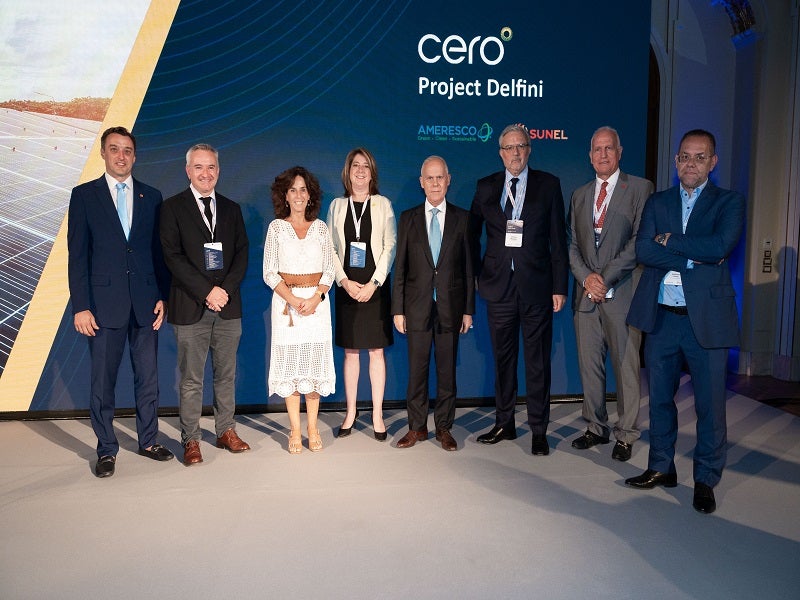 The solar photovoltaic plant was officially announced in July 2022. Credit: Ameresco, Inc.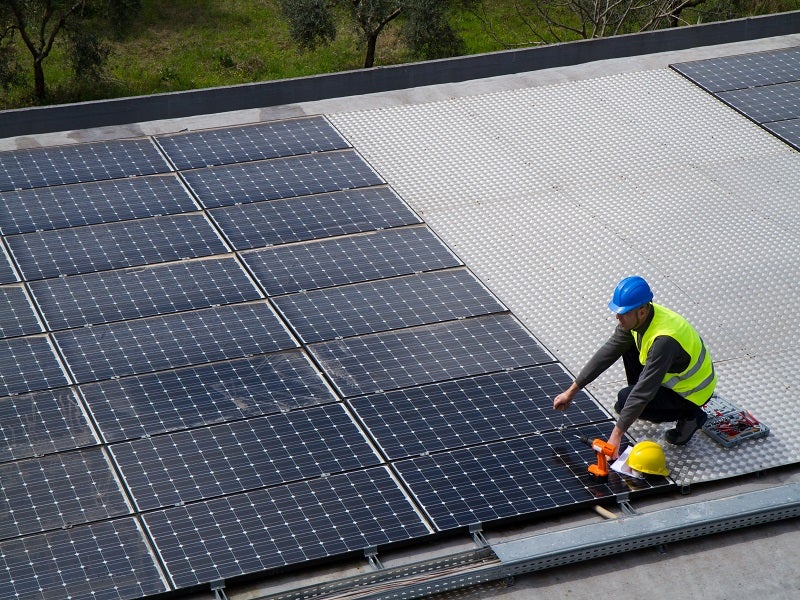 The project is expected to be operational by the third quarter of 2023. Credit: franco lucato / Shutterstock.
The 100MW Delfini solar photovoltaic (PV) park is being developed in the Prosotsani Drama region of Greece by solar energy company Cero Generation.
Officially announced in July 2022, the project is expected to play a significant role in Greece's transition toward green energy, expediting the country's efforts to meet its 2030 target of producing 70% of domestic energy from renewable sources.
The project's construction commenced in 2022, and its completion is anticipated in the third quarter of 2023.
The project is expected to create between 100 and 200 jobs in various roles, including managers, engineers, consultants, foremen, technicians, workers and machine operators, during the construction phase. It will also generate between 15 and 20 jobs during the operation and maintenance phase.
Delfini solar power project details
The Delfini solar project will produce 142GWh of electricity a year once completed, which will be sufficient to power 34,000 homes and offset 63,000 tonnes of carbon dioxide (CO₂) emissions.
It will include 153,600 bifacial solar PV modules, including 121,800 modules with a capacity of 650W and 31,800 655W-capacity modules.
The plant will be equipped with ten of both 6,400kVA and 3,200kVA low voltage/medium voltage (LV/MV) transformers, in addition to a 90/110MVA medium voltage/high voltage (MV/HV) transformer.
A 3.5km 33kV underground line will connect the solar farm to an HV substation while a 9.7km 150kV double circuit overhead line will connect the farm to the grid.
Financing
The project is being financed by Piraeus Bank, a wholly-owned subsidiary of Piraeus Financial Holdings.
Piraeus Bank received legal advice from Norton Rose Fullbright, a UK-based law firm, as well as technical advice from TÜV Nord, a technical service provider based in Germany, and insurance advice from Marsh, an insurance broker and risk advisor.
Cero Generation was advised by UK-based law firms Herbert Smith Freehills and Watson Farley & Williams.
Power purchase agreement
The project is supported by a long-term private power purchase agreement (PPA) signed with Axpo Solutions, a renewable energy producer based in Switzerland and owned by Axpo Holding. This makes it one of the first solar projects in Greece with a private PPA.
The agreement provides final consumers with access to affordable and clean energy at a time when many countries in Europe, including Greece, are struggling to address sharply rising power bills caused by increasing gas prices.
It will help in delivering cheaper energy to the grid while ensuring subsidy-free revenue assurance for the asset.
Contractors involved
Cero Generation chose Ameresco Energy Hellas, a fully-owned subsidiary of Ameresco, and Sunel Group, an engineering, procurement and construction contractor for energy projects, as the contractors for the project in August 2022.
Development and investment company Faria Group provided Cero Generation with technical and licencing support for the project.
The solar modules for the project will be supplied by Trina Solar, a manufacturer of PV solar modules.
Marketing commentary on Cero Generation
Cero Generation is a stand-alone, autonomous portfolio firm of Macquarie Group's Green Investment Group (GIG), a specialist investor in green infrastructure.
Cero has one of the largest solar development portfolios in Europe. The company is working to promote a net-zero future in Europe through energy transition. Its 9GW portfolio includes integrated energy storage solutions, on-site generation projects and more than 150 utility-scale projects.
The Delfini project is one of Cero Generation's energy projects being built in Greece. The company's energy projects in the country comprise more than 3GW of solar, battery and onshore wind projects.