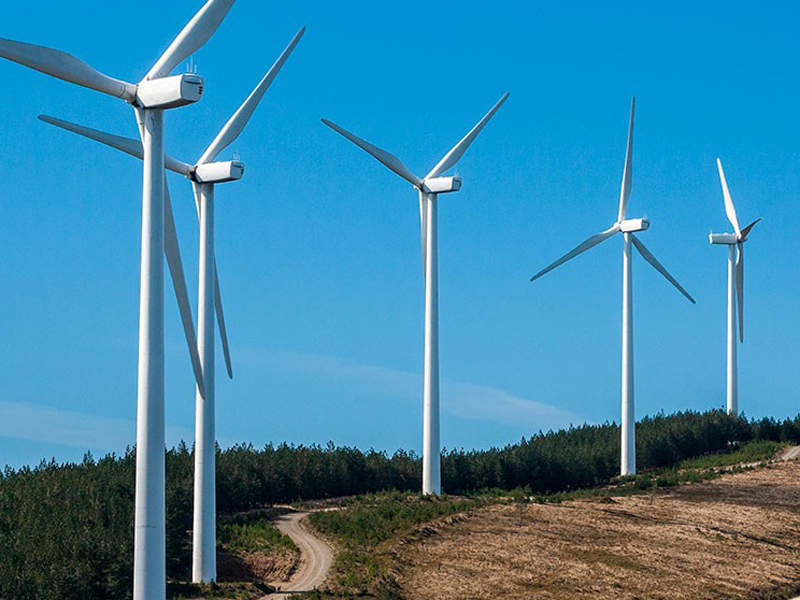 Through its US-based renewable energy subsidiary Enel Green Power North America (EGPNA), Italian electric power generation company Enel began construction of the 300MW Diamond Vista wind farm in March 2018.
Located approximately 25 miles (40.2km) south-east of Salina in Kansas, US, the $400m wind project is being funded by Enel Group, as part of the investment defined in its current strategic plan.
The windfarm is expected to commence operations in 2019 and will generate approximately 1,300GWh a year, once operational.
The Diamond Vista project was acquired by EGNPA from Kansas-based renewable energy developer Tradewind Energy in March 2018. The facility is owned and operated by EGPNA's subsidiary Enel Green Power Diamond Vista Wind Project.
The Diamond Vista windfarm will secure Enel's position as the biggest wind capacity operator in the state, with approximately 1.4GW of wind power generated by the company's five windfarms, Smoky Hills I & II, Caney River, Buffalo Dunes and Cimarron Bend wind farm.
Diamond Vista windfarm make-up and power transmission
The windfarm is being developed over an area of 55,000 acres of land in Marion and Dickinson counties in Kansas. It will be equipped with 95 Acciona Nordex 125-3.15MW wind turbines.
"The Diamond Vista windfarm will secure Enel's position as the biggest wind capacity operator in the state."
The wind turbine features a rotor with a diameter of 125m, and is available with steel and concrete tower options with hub heights between 80m and 137.5m. Each rotor features three blades made of glass fibre and epoxy resin materials.
The drive train includes a here-stage gearbox with two planetary and one parallel stage, as well as double-spherical roller bearings.
The Nordex 125-3.15MW turbines also integrate a hydraulic pitch control system for safe and reliable blade pitching in all wind conditions.
The electricity produced by the windfarm will be fed to the Union Ridge 230kV substation, from where it will be distributed through a major transmission line.
Power purchase agreements
Kohler signed a 15-year power purchase agreement (PPA) with Enel to offtake 100MW of power generated by the Diamond Vista wind project.
The windfarm will supply power to Kohler's 85 manufacturing facilities, offices and warehouses located in the US and Canada, as part of the agreement. The PPA will contribute to Kohler's target of achieving Net Zero greenhouse gas emissions by 2035.
City Utilities, a natural gas and public transportation services provider based in Springfield, has secured an additional 100MW of wind energy from the project, through a long-term PPA.
Enel also signed a PPA with Tri-County Electric, an electric services provider based in Oklahoma, for the off-take of 84MW power from the project.
Contractors involved with Diamond Vista windfarm
Spanish renewable energy company Acciona will deliver and install 95 Acciona 125-3.15MW turbines for the windfarm.
Diamond Vista wind project benefits
The Diamond Vista wind project is expected to create an additional 450 construction jobs and up to 12 full-time operations jobs in the area.
Marketing commentary on the Kansas wind power market
Wind power is one of the primary sources of electricity in Kansas due to the availability of abundant natural resources in the region. Kansas region has the potential to generate 10GW of power from wind. An estimated one-third of the state's electricity comes from wind energy.
Kansas was ranked as the fourth biggest producer of wind power in the US in 2017. It is also among the five states with the highest wind energy potential.
Siemens has selected Kansas as the preferred location for its new wind turbine production facility. More than six major wind turbine manufacturers operate their nacelle production plants in Kansas.
The Kansas Department of Commerce estimates that the state has the potential to generate 7,000MW wind energy a year by 2030.