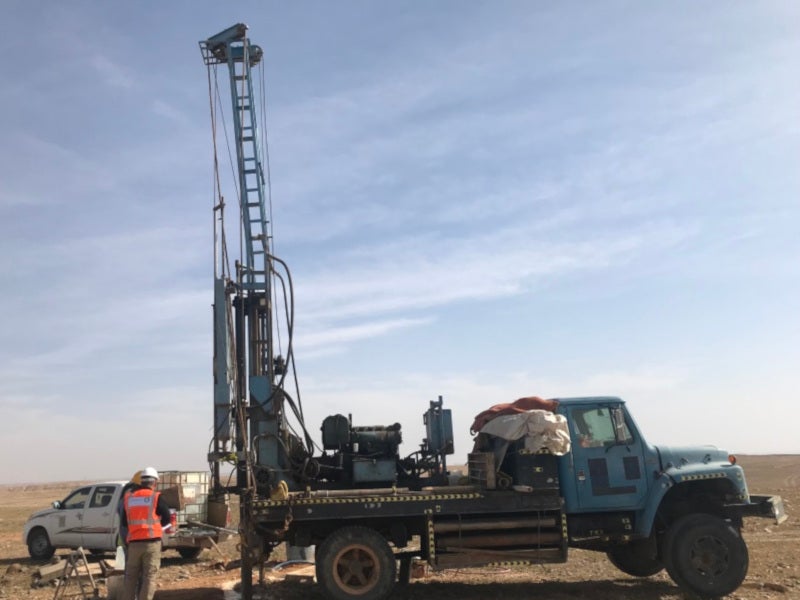 Dumat Al-Jandal is a 400MW wind farm being developed in Saudi Arabia. Credit: Esteyco.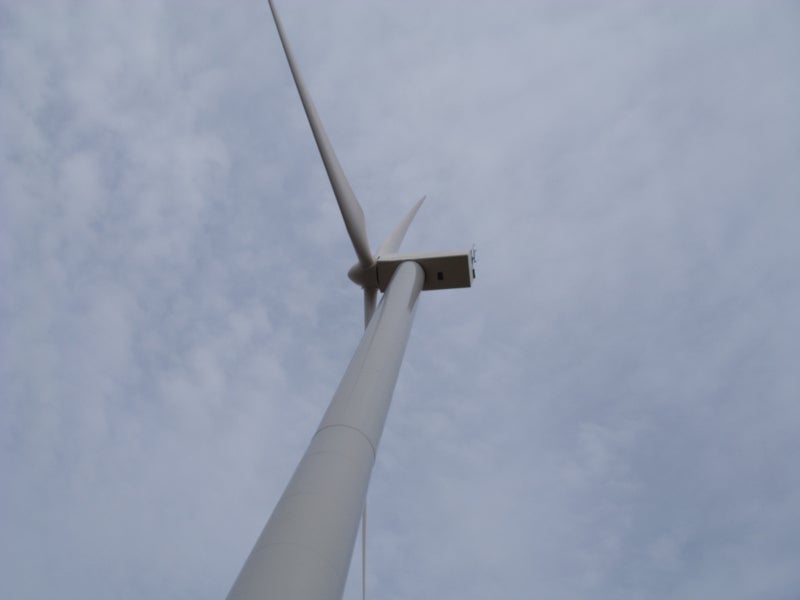 Dumat Al-Jandal will utilise Vestas V150-4.2MW wind turbines. Credit: Richard Klein.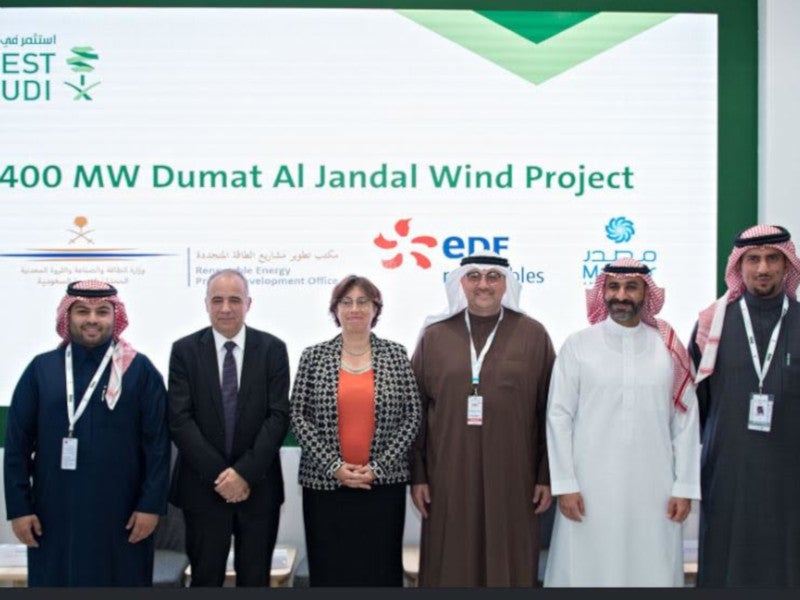 The project is being developed by a consortium of EDF Renewables (51%) and Masdar (49%). Credit: Kintech Engineering.
Dumat Al-Jandal is a 400MW onshore wind farm development that will become Saudi Arabia's first utility-scale wind power source.
The biggest regional project of its kind, Dumat Al-Jandal is being developed by a consortium of EDF Renewables (51%) and Masdar (49%) under an award by the Renewable Energy Project Development Office (REPDO). With an estimated $500m cost, the project will contribute $150m to the country's GDP.
Saudi Arabia's Ministry of Energy, Industry and Mineral Resources monitors the project.
The wind farm forms the second part of the first round of procurement under the National Renewable Energy Programme (NREP), which is aiming to reduce carbon emissions. It will allow the first phase of NREP's target of 9.5GW renewable energy by 2023 to be achieved. This is in accordance with Saudi Arabia's Vision 2030, which intends to reduce the country's oil dependence.
Construction of the Dumat Al-Jandal wind farm is expected to begin in 2019. It has been forecast that the project will generate 800 jobs during the construction phase and an additional 150 posts during the operation and maintenance phase.
The project is expected to offset 994,000t of carbon emissions a year while making an annual saving of 894,000 barrels of oil-equivalent fossil fuels.
Dumat Al Jandal wind farm details
Dumat Al Jandal wind farm will be located in the Al Jouf region of north-west Saudi Arabia, 900km from capital city Riyadh. The Al Jouf province lies in close proximity to the entrances of Al Sarhan Valley, the Arabian Peninsula, Iraq and Syria.
The wind farm will comprise 99 units of Vestas V150-4.2MW wind turbines. The developers have signed a 20-year power purchase agreement with the Saudi Power Procurement Company to use the electricity generated by the project.
Vesta V150-4.2MW details
The Vestas V150-4.2MW turbine has a rated power of 4,000/4,200kW and a cut-in speed of 3m/s. It can operate at a frequency of 50/60Hz and is fitted with a rotor, having a diameter of 150m and a swept area of 17, 671m².
"The wind farm will comprise 99 units of Vestas V150-4.2MW wind turbines."
The turbines have 73.7m-long blades and feature 250m-high steel towers, among the tallest in the industry. They can also be operated either in a power optimised mode up to 4.2MW or a load optimised mode down to 3.6MW. The turbines have a low noise level of 104.9dB(A).
The V150-4.2MW wind turbines are equipped with technologies such as a condition monitoring system, Vestas ice detection, fire suppression, fire detection and shadow detection, and Vestas InteliLight™.
Contractors involved
Vestas is supplying the wind turbines for the project and will perform the operation and maintenance under a 20-year active output management 4000 service agreement.
Esteyco carried out the geotechnical survey for the project, while Kintech Engineering provided wind data loggers for wind resource assessment.
Saudi Arabia's National Renewable Energy Programme details
Saudi Arabia's NREP is a renewable energy programme aimed at reducing carbon emissions and the nation's dependence on the oil industry, while increasing its non-oil GDP. It aims to increase the participation of local and international companies in Saudi Arabia's renewable energy projects.
All projects under the NREP receive complete financial autonomy and operate under an independent power producer model. Solar projects are implemented under 25-year purchase agreements, while wind projects are carried out with 20-year agreements.
The NREP's goal is to increase the overall dependence on renewable energy. It is hoping to generate 3.45GW of renewable energy by 2020.
The NREP projects are being developed with SAR60bn ($16bn) investment, which will create an estimated 7,000 jobs.