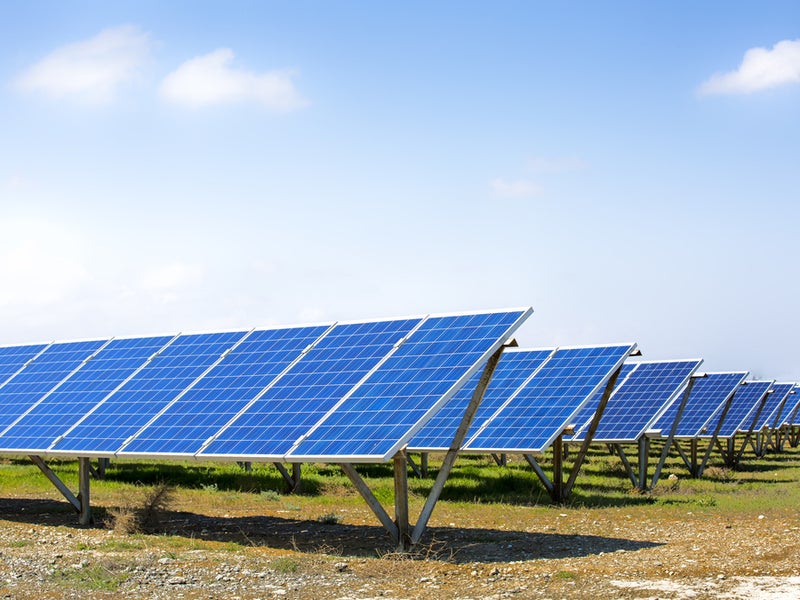 The 577MW Fox Squirrel Solar project will produce power equivalent to the needs of approximately 129,000 households. Credit: Said M / Shutterstock.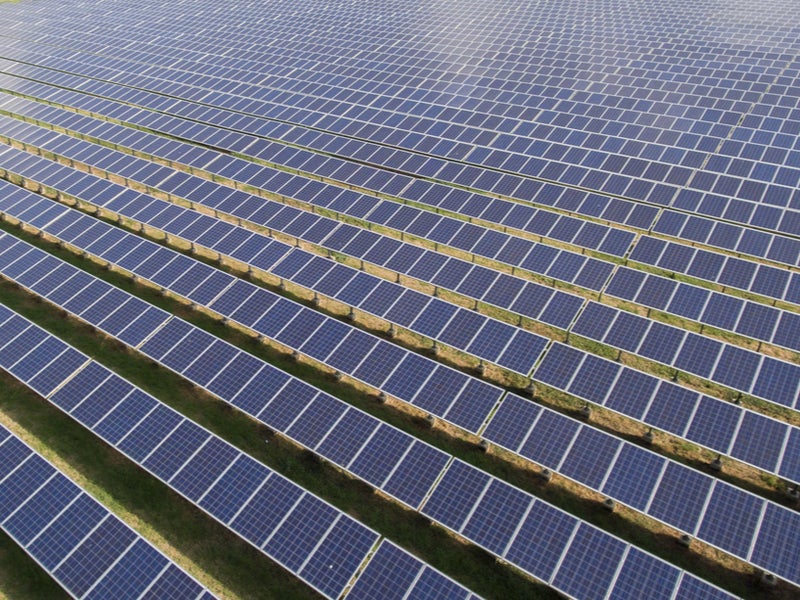 The solar project will be located on more than 3,700 acres of leased land within the townships of Oak Run, Pleasant and Range. Credit: Vittavat Apiromsene / Shutterstock.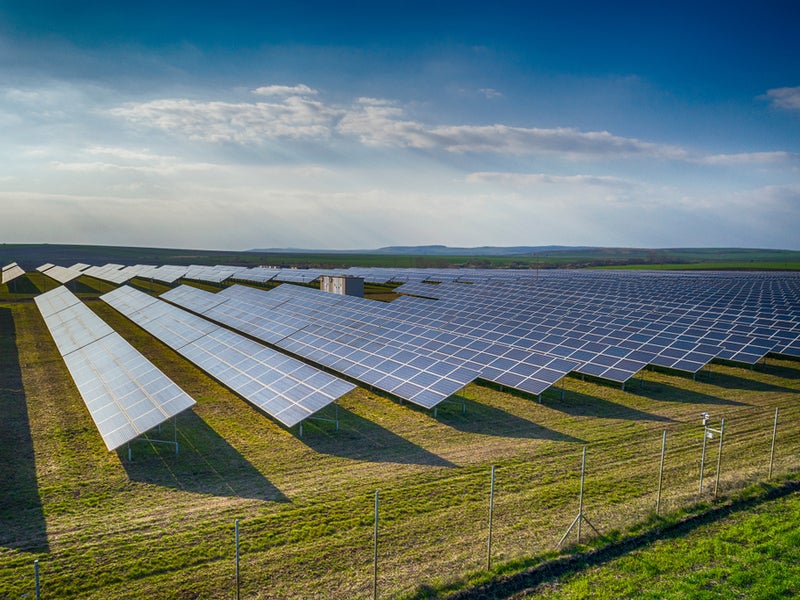 The electricity generated from the plant will be transmitted to the PJM grid through a 345kV transmission line. Credit: Todor Stoyanov / Shutterstock.
Fox Squirrel Solar is a 577MW solar power plant being developed in Madison County, Ohio, US, by Geenex Solar, a subsidiary of global renewable energy assets developer and operator EDF Renewables.
The construction of the solar project is anticipated to start in the fourth quarter of 2021, with operations expected to begin by the end of 2023.
Fox Squirrel Solar will be able to generate enough clean energy to power 129,000 homes when fully operational. It is estimated that it will also mitigate approximately 1.2 million metric tonnes of greenhouse gases a year.
The solar farm is projected to generate more than 1,600 jobs during the construction phase and 38 permanent jobs when operational. It is expected to contribute up to $213m to the local economy during construction as well as deliver annual tax revenues worth approximately $3.6m to Madison County when operational.
Fox Squirrel Solar project location
The 577MW Fox Squirrel Solar facility will be located in the Oak Run, Pleasant and Range townships in Madison County.
It will be built across 3,766 acres of leased agricultural land located 12.87km south-east of London and 8.04km north-west of Mt Sterling in the state of Ohio. The site is situated to the east of Yankeetown-Chenoweth Road and west of State Route 56 East.
Fox Squirrel Solar project details
The solar panels and associated equipment for the project will be installed on approximately 3,444 acres. The remaining 322 acres will be used as a buffer for surrounding land uses.
The plant will feature large arrays of solar photovoltaic (PV) panels mounted on a single-axis tracking rack system, which will track the sun's trajectory from east to west throughout the day.
The plant is estimated to have a capacity factor of approximately 24% across 8,760 hours a year, while its weather-corrected performance ratio is expected to be 90%.
The main electrical components will include DC collection lines, combiner boxes, DC recombiners, inverters, medium-voltage transformers, and medium-voltage collection lines.
The associated support facilities will include access roads, a substation and switchyard, interconnection line, laydown area for construction staging, operation and maintenance building, and meteorological stations.
The solar plant is expected to be served by up to 170 inverter stations, which will each be equipped with a medium-voltage transformer.
The electricity from the medium-voltage collection lines will be routed to a collector substation equipped with high-voltage transformers, where the electricity will be stepped up for grid transmission. A tie line will transmit the electricity to a new switchyard that will be connected to the local transmission grid.
Fox Squirrel's grid interconnection
Fox Squirrel will be connected to the PJM grid through the Beatty-Greene 345kV transmission line. PJM is a regional transmission organisation based in the US.
The solar plant and transmission line will be connected to a new switchyard that will be owned and operated by AEP Ohio, a subsidiary of electric utility American Electric Power (AEP).
Fox Squirrel solar project background
Geenex Solar proposed the project, through its special-purpose firm Fox Squirrel Solar, in Madison County in January 2020. Meetings were held with county officials and the Madison Plains School District in the following month to discuss tax benefits related to the project.
An application for the solar project was submitted in October 2020. The Ohio Power Siting Board approved the project in July 2021.
Contractors involved
US-based consultancy firm Terracon Consultants conducted archaeological and historic/architectural surveys at the project site on behalf of Geenex Solar.
US-based law firm Dickinson Wright provided legal advisory and consultancy services to Geenex Solar for the project.