Karot Hydropower Project, Jhelum River
The Karot Hydropower Project is a 720MW run-of-river project to be built on the Jhelum River, Rawalpindi district, Pakistan.
Project Type
Run-of-river hydropower plant
Location
Jhelum River, Pakistan
Start of Construction
December 2015
Expand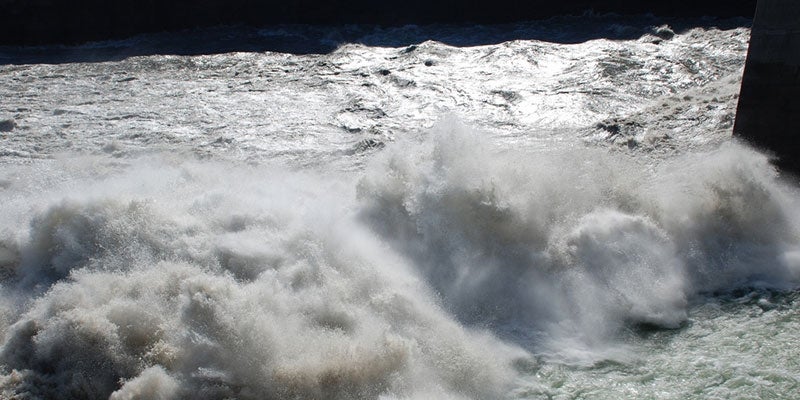 The Karot Hydropower Project is a 720MW run-of-river project to be built on the Jhelum River, Rawalpindi district, Pakistan. It will be developed by Karot Power Company (KPCL), a special purpose vehicle in which China Three Gorges South Asia Investment (CSAIL) holds a majority share.
CSAIL was established by China's state-owned China Three Gorges Corporation's (CTGC) overseas intermediary, China Three Gorges Investments. CTGC was founded to build Three Gorges Project, the world's biggest hydroelectric power plant, at 22.5GW capacity.
The project is part of the China-Pakistan Economic Corridor initiative, which aims to build a 3,000km-long route between China's Xinjiang Uygur autonomous region and the Gwadar Port connecting China, Pakistan and the Arab world. The route will pass through the Karakoram mountain range and Pakistan's Balochistan.
The hydropower project (HPP) will have a reservoir storage capacity of 164.5m m³ and is expected to cost approximately $2bn. It is expected to create employment for 3,500 people, approximately 85% comprising local citizens.
Karot hydropower project details
Karot Hydropower Project is the fourth of five cascade hydropower stations planned on the Jhelum River. It will generate 3,174GWh (net) of energy a year, which will be sold to National Transmission and Despatch Company under a 30-year power purchase agreement. The generated power will be sufficient to power approximately seven million households.
KPCL will operate the plant for a period of 30 years following which the ownership will be transferred to the Pakistan Government.
Karot HPP location and make-up
The dam will be located near the villages of Karot in Punjab and Hollar in Azad Jammu and Kashmir (AJK), which is roughly 55km south-east of Islamabad. The dam is expected to be 95.5m-high and 460m across the Jhelum River.
The reservoir is expected to stretch approximately 27km upstream of the dam and feature a capacity 152 million cubic metres at full supply level (FSL) of 461m above sea level. The surface powerhouse consisting of four turbines will be situated approximately 650m downstream of the dam crest, and 300m upstream of the Karot Bridge.
The project will also include four 316m-long headrace tunnels, a spillway, three 447m-long diversion tunnels, and coffer dams upstream and downstream of the main dam.
The plant will be interconnected to the national grid by means of a 5km-long, 500kV transmission line. It will operate for six months a year.
Construction of the hydropower project on Jhelum river
The construction of Karot hydroelectric project is expected to begin in December 2015 and is expected to take approximately five years for completion.
Financing for the Karot HPP
The Karot hydropower project will be financed with 20% equity and 80% debt. A consortium of Chinese lenders and the World Bank's investment arm International Finance Corporation (IFC) are expected to provide the debt funding. IFC proposes to fund up to $100m through a loan.
The equity funding is expected to be invested by China's $40bn Silk Road infrastructure fund. Silk Road Fund Co has signed a memorandum of understanding (MoU) with China Three Gorges Corp and the Pakistan Private Power and Infrastructure Board for financing the project.
"The hydropower project (HPP) will have a reservoir storage capacity of 164.5m m³ and is expected to cost approximately $2bn."
As per the MoU, the fund is expected to provide capital and be a major shareholder in CSAIL. Karot HPP will be the first investment project to be funded by the Silk Road fund. Export-Import Bank of China leads the consortium of financiers for the project.
Environment
Environmental Protection Agencies of Punjab and EPA-AJK approved the environmental impact assessment (EIA) of the run-of-river hydropower project in 2010 and 2011 respectively.
In January 2015, Pakistan Engineering Services (PES) updated the 2009 EIA following changes in the project design. The updated EIA was approved by EPA Punjab in July 2015, whereas consent from EPA AJK is awaited.
IFC evaluated the environmental and social impact assessment (ESIA) report prepared by PES and realised the requirements of additional resources in order to make ESIA to meet the standards of IFC requirements.
KPCL appointed international consultancy firm Mott MacDonald UK to further improve the project's environment and social aspects.
Contractors involved
Yangtze Three Gorges Technology and Economy Development Co. (TGDC) and China Machinery Engineering Corporation (CMEC) consortium was awarded the $1.27bn engineering, procurement and construction contract for the project in 2015. TGDC will be responsible for the engineering and construction, while CMEC will be responsible for the procurement.
Pelamis Wave Power's Agucadoura Wave Farm was the world's first commercial wave energy project located 5km off the Agucadoura coast…