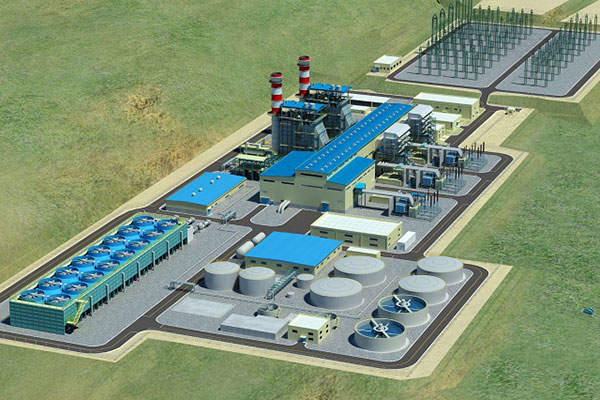 The 950MW natural gas combined cycle power plant is located in Kirikkale, Turkey. Credit: Samsung C&T.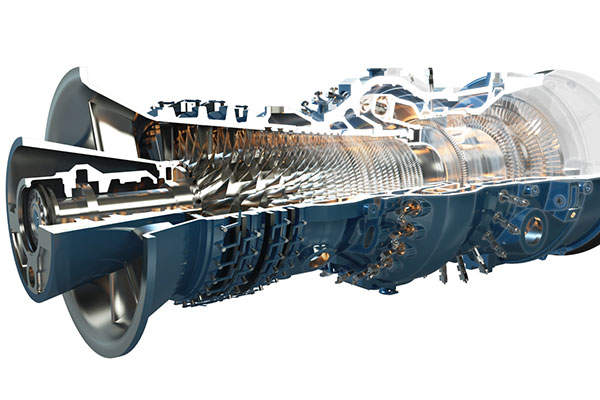 The plant will include two GT26 gas turbines supplied by Alstom. Credit: Alstom.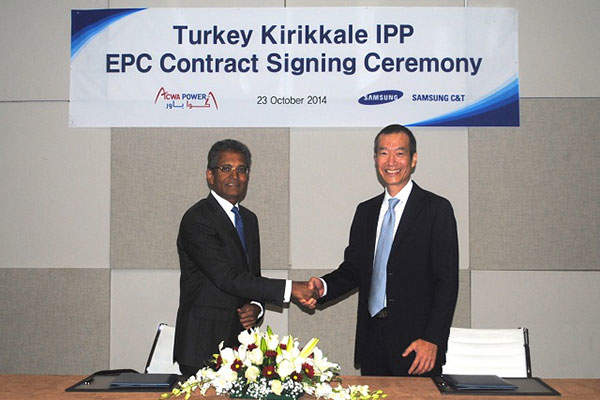 Samsung is the EPC contractor. Credit: Samsung C&T.
The Kirikkale natural gas combined cycle power plant is a 950MW plant being constructed in Kirikkale, Turkey. It will operate at a net electricity generating efficiency of 59% and is expected to produce 7,557GWh of electricity a year.
Construction will last for approximately 30 months and the plant is scheduled to be commissioned in 2017. It is expected to offset more than 1.8 million tonnes of CO₂ emissions from the atmosphere each year.
Saudi Arabia-based International Company for Water and Power Projects (ACWA Power) is developing the $1bn power plant through its Turkish subsidiary Acwa Guc Elektrik Isletme ve Yonetim Sanayi ve Ticaret. NOMAC, a subsidiary of ACWA Power, will operate and maintain the plant.
Plant design
"Construction will last for approximately 30 months."
Kirikkale, which is a natural gas-fired combined cycle gas turbine power plant, will be located approximately 60km east of Turkey's capital city Ankara. It will be constructed on around 18.5ha of land within the boundaries of the Kiliclar Municipality of Yahsihan District.
The plant will feature two gas turbines and one steam turbine, each with 310MW of power. The gas turbine is expected to have a thermal output of 1,663MW, while the steam turbine will have an output of 328MW.
Kirikkale is expected to use approximately 1.250 million cubic metres of natural gas. BOTAS Petroleum Pipeline Corporation will supply the gas through the Samsun-Ankara natural gas pipeline, which is located at a distance of 3km to 4km from the project site.
The natural gas will be burnt in a burning chamber and the resulting hot burning gas will pass through the gas turbine and rotate the turbine blades. The shaft connected to the electric generator will then rotate by the rotation of the blades and generate electricity.
Hot exhaust gas produced in the gas turbines will be transferred to a heat recovery steam generator (HRSG) and will be reused to vaporise the water in the boiler. The resulting steam will be fed to the steam turbine to generate additional electric energy. Waste steam from the HRSG will be condensed into water in a condensation unit and then reused.
The plant is likely to use closed-cycle system wet cooling technology and approximately 40,000m³ of circulation water for cooling. Water will be extracted from five caisson wells that will be established at the river bed of Kizilirmak River, approximately 200m from the project site.
A ready-mix concrete plant will be built within the site to be used during the construction phase and then closed once this has been completed.
Transmission of electricity
Electricity will be transmitted to the National Interconnected System via a 380kV energy transmission line that will be constructed by the power plant developer. The switchyard at the plant site is expected to connect to the existing Baglum substation at Yenimahalle/Ankara.
Financing
---
---
Enerjisa Power Generation, a joint venture of Sabanci Holding and EON, is developing the Bandirma II natural gas-fired combined cycle power plant.
---
The European Bank for Reconstruction and Development (EBRD) is providing long-term financing for the plant through a syndicated loan of $250m, which includes a $50m loan from Banque Saudi Fransi. Another $100m is being provided by Banque Saudi Fransi through a Murabaha Islamic financial instrument.
The International Finance Corporation (IFC) is arranging a syndicated loan of $170m, of which $45m is syndicated to the Korea Development Bank. Korea Export-Import Bank (K-EXIM) and Standard Chartered Bank are also providing $90m and $60m respectively.
Contractors
Samsung C&T was awarded the engineering, procurement and construction contract (EPC), which is worth $597m.
Alstom signed two contracts worth more than €220m ($250m) to supply and maintain the power island. The power train equipment components to be supplied include two GT26 gas turbines, two HRSGs, one steam turbine and three turbogenerators.
Alstom will also provide installation and commissioning field advisory services during construction and long-term maintenance services for up to 20 years.