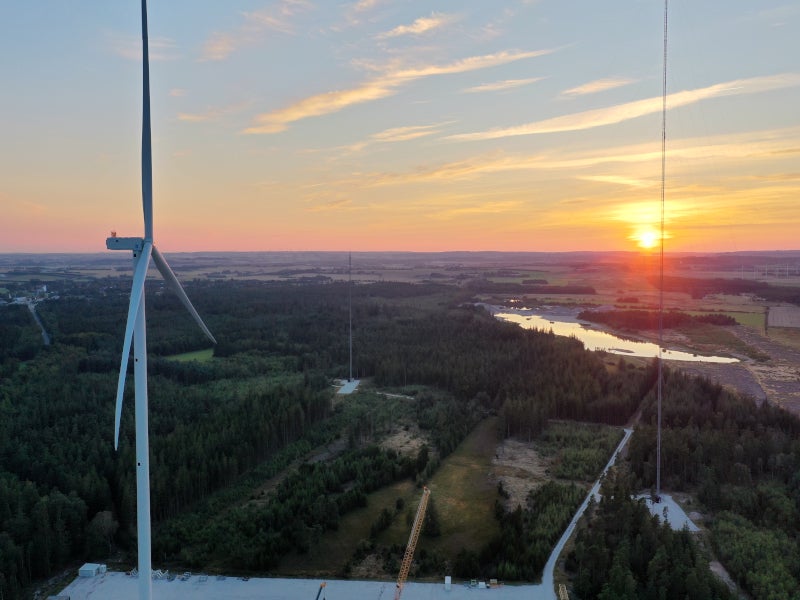 The 145MW Klevberget wind farm is expected to begin commercial operation in the second half of 2023. Credit: GE Renewable Energy.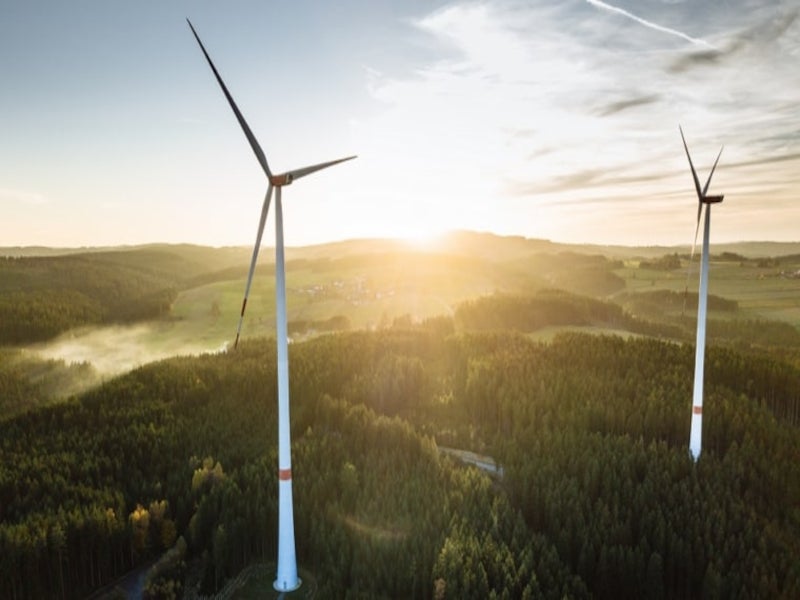 The wind farm is estimated to produce 419GWh of electricity a year. Credit: Nordic Investment Bank.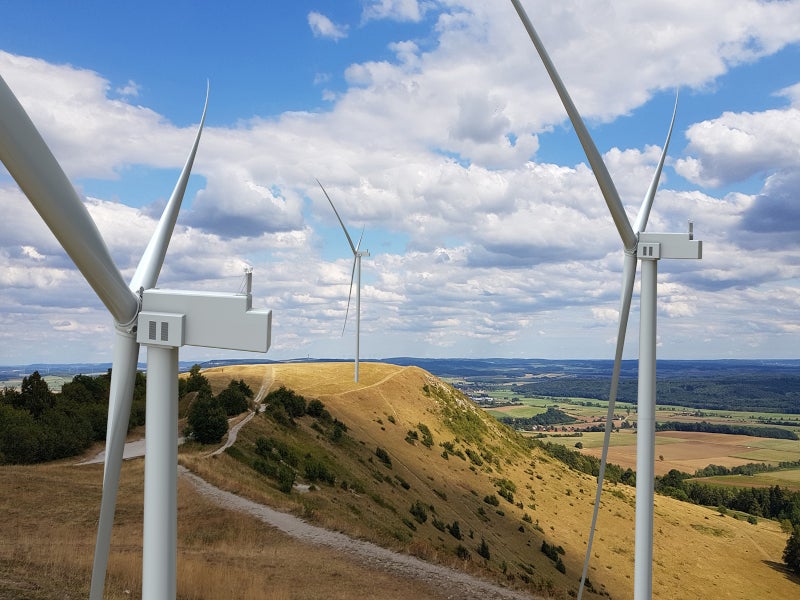 The Klevberget wind farm will be equipped with 24 Cypress onshore wind turbines supplied by GE Renewable Energy. Credit: GE Renewable Energy.
Klevberget wind farm is being developed by OX2, a renewable energy company based in Sweden.
Construction of the 145MW wind farm commenced in February 2022, with its roadways and foundations completed the same year. The project is expected to begin commercial operations in the second half of 2023.
The wind farm is expected to produce up to 419GWh a year, sufficient to power 416,000 households in the region.
The project, which will help to avoid 120,000t of carbon dioxide emissions per year, is part of Sweden's plans to achieve a 59% reduction in greenhouse gas emissions by 2030 in comparison with 2005, and to reach a net-zero carbon economy by 2045.
Location
Klevberget wind farm is located to the south of Fransta and Ljungaverk in the municipality of Ange, within Västernorrland county in northern Sweden. The site is mostly used by people in the area as a grazing site.
Project development
The project was originally developed by a group of local landowners, and the required permits were received in 2018.
Vattenfall, an energy company based in Sweden, acquired the project in October 2018 and significantly refined it with regard to grid concessions, complementary inventories and thorough planning. In November 2021, OX2 acquired the project from Vattenfall.
In February 2022, Renewable Power Capital (RPC), a pan-European renewable energy investment platform backed by the Canada Pension Plan Investment Board (CPPIB), acquired the wind farm from OX2 for SEK2bn ($192m). It was the fourth such project sold by OX2 to RPC in under two years.
OX2 will be responsible for the construction and technical management, commercial operation and monitoring of the wind farm, as part of a 15-year agreement signed by both parties. OX2 is also leading the construction of the Lestijarvi Wind Farm located in Finland, which will begin commercial operations in 2025.
Klevberget wind farm construction
The Klevberget wind farm will consist of 24 GE Cypress onshore wind turbines with a capacity of 6.1MW each. The wind turbines have a rotor diameter of 158m, with hub heights ranging from 101m to 161m.
The turbines are available as single-piece or jointed blade variants, which reduces logistics costs and enables on-site assembly. They are made of high-tech carbon material, and the blade tops provide flexibility to cope with site wind conditions and requirements.
The Cypress turbines offer higher efficiency in terms of their serviceability, as well as offering a 50% increase in Annual Energy Production (AEP) compared to GE's 3MW turbines. Their design also facilitates up-tower repairs and maintenance.
The installation of the wind turbines is scheduled to commence in the second quarter of 2023.
Financing of the Klevberget wind farm
The Nordic Investment Bank (NIB) and Swedish Klev Wind, a special purpose vehicle owned by RPC, signed a five-year loan agreement worth €44m ($46.6m) in June 2022. RPC will use the loan to acquire the Klevberget wind farm and support its construction and commercial operation.
Contractors involved
GE Renewable Energy, a wind turbine manufacturer and subsidiary of GE, received the contract to supply 24 Cypress onshore wind turbine units for the project. The company will also provide service and maintenance services for the wind turbines under a 35-year contract.
Cirio, a law firm based in Sweden, advised OX2 on the acquisition of the wind farm from Vattenfall.