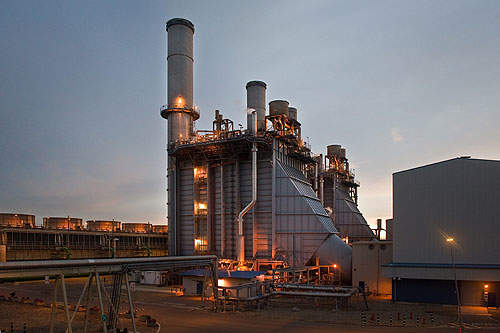 MaasStroom Energie was designed and built by Siemens Energy.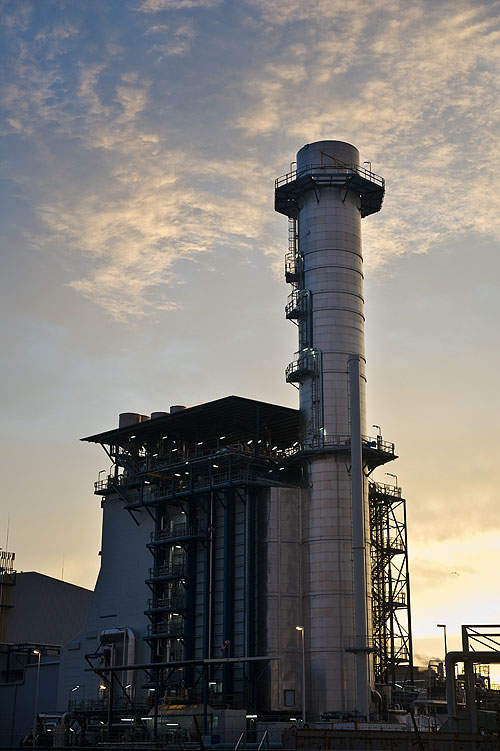 The plant produces 428MW of clean and renewable electricity for 400,000 Dutch households.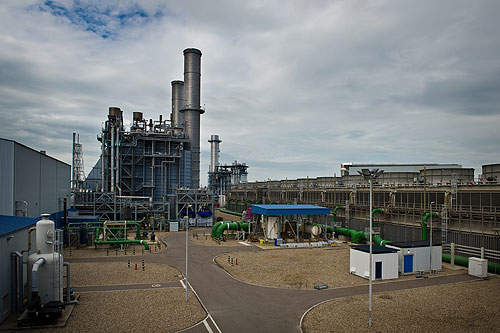 Power produced at the MaasStroom Energie is supplied to Oxxio.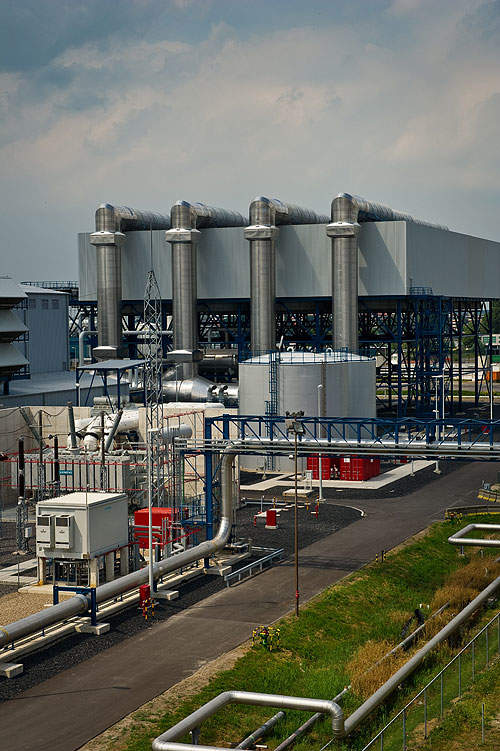 The plant cost around $700m to build.

The plant deploys advance gas turbine technology to generate electricity.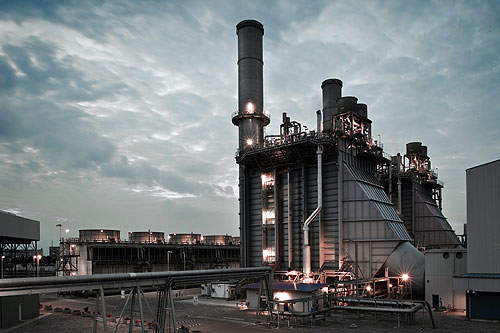 The plant is equipped with an SST5-3000 steam turbine, a hydrogen-cooled generator and an SPPA-T3000 instrumentation & control equipment.
MaasStroom Energie is a natural gas-fired combined cycle power plant built in Rotterdam, the Netherlands. It is owned and operated by IPP developer InterGen, which is involved in the generation, supply and distribution of electricity to the Dutch power grid.
Siemens Energy was awarded a €320m contract by InterGen in November 2007 to build the MaasStroom Energie plant. The plant was built on a turnkey basis and became operational in May 2010. It generates 428MW of clean and renewable electricity – enough to light 400,000 Dutch households.
Project finance
The total cost of the project was €480m ($700m). HSBC provided €400m ($590m) to InterGen in December 2007 through non-recourse financing. The remaining amount was funded by InterGen.
Plant design
Combined cycle design and advance turbine technology allows the plant to be 25% more efficient compared to the conventional gas-fired facilities in the Netherlands. The plant has been designed to convert 52% of natural gas into usable electricity, a higher percentage than is converted by conventional gas-fired power plants. The plant is designed for 250 starts per year, and can transmit power to the grid within 30 to 40 minutes.
"Siemens was the engineering, procurement and construction contractor for Rijnmond II."
The plant is fitted with steel pipes, 16m-tall ventilators, combustion chambers, air condensers, a SGT5-4000F gas turbine, a SST5-3000 steam turbine, a hydrogen-cooled generator, and SPPA-T3000 instrumentation & control equipment.
A heat recovery steam generator supplied by NEM has also been installed.
Development
The 820MW Rijnmond Energie Power plant built by InterGen in the Netherlands became operational in 2004. Its output is being sold to Eneco. In an effort to meet the power demand in the country, InterGen constructed the second power plant adjacent to the existing Rijnmond facility. This is the plant designated as MaasStroom Energie.
The combined installed capacity of the two plants has been increased to 1,248MW which is sufficient to meet approximately 7.5% of the Dutch electricity demand.
InterGen, which is already the leading IPP developer in the Netherlands, is also developing an additional 900MW power plant at Moerdijk, 35km away from the existing plants. This project will bring InterGen's installed capacity in the Netherlands to 2,148MW.  
Construction
Siemens was the engineering, procurement and construction contractor for Rijnmond II.
The steel construction and facade work, which included the installation of small structures and machines, was carried out by Schone & Bruns. About 1,000t of steel was used for the construction. The roof and wall cladding are 3,000m² and 4,000m² respectively.
Technology
The SGT5-4000F is a Siemens Gas Turbine package equipped with an electrical generator, a fuel gas system, an instrument air system, a lube oil system, a combustion chamber, a rotor with Hirith serrations, a compressor cleaning system, an exhaust gas diffuser, power control centres, a hydraulic oil system and noise enclosures. It can produce 292MW of electrical power.
The SST5-3000 is a Siemens steam turbine which boasts a high pressure cylinder, a low-pressure cylinder and an air-cooled generator. It can generate 90-250MW of electricity.
The SPPA-T3000 Instrumentation & Control payload is used to execute wide range of functions including turbine control, boiler control including boiler protection and balance of plant.
Environmental impact
Effective use of natural gas and combined heat technology allows the MaasStroom Energie plant to meet the stringent environmental standards.
"The MaasStroom Energie plant supplies its output power to Oxxio."
A Selective Catalytic Reduction technology, integrated with an air-cooled condenser and a gas turbine, has been deployed at the plant to reduce the nitrogen oxide and carbon dioxide emissions. The process is achieved by mixing ammonia with special catalysts in the exhaust gases of combustion turbines for transforming nitrogen oxide into harmless nitrogen and water vapour.
Distribution
The MaasStroom Energie plant supplies its output power to Oxxio (which is wholly owned by Centrica) under a 20-year supply agreement.