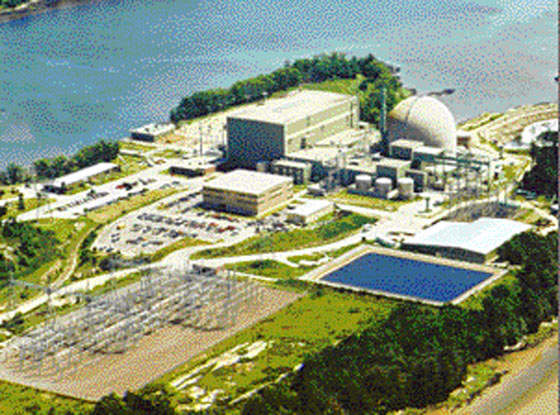 Maine Yankee nuclear power station was decommissioned. The process took eight years (ending in 2005) and cost over $500m. Grass was planted over the site, although the final use has not yet been decided.
The Maine Yankee power plant has a capacity of 920MW and began commercial service in 1972. It was located in Wiscasset, Maine, US, and was a pressurised water system.
The plant's largest shareholder was the Maine Power Company, which owned 38%. North East Utilities and New England Electric System both owned 20% each. Bangor Hydro-electric owned 7%, and Maine Public Service Company owned 5%.
The remaining 10% was shared between six different New England utilities.
Maine Yankee decommissioning contract
The plant was taken out of commercial production in 1997. This followed a series of concerns about unplanned stoppages and safety concerns. The decommissioning was handled by a consortium led by Stone & Webster. The contract awarded to the consortium was the first turnkey, fixed-price contract where the contractor took the financial risk for executing the project in a safe and timely manner. Subcontractors to Stone & Webster included:
Babcock & Wilcox for waste management services
Radiological Services Inc for radiological controls and health physics
FW Hake Associates for metal and radwaste processing
Included in the contract was an option to repower the site, and a gas-fired plant of equivalent power output has been suggested. If this option is taken then Stone & Webster would pay additional funds to Maine Yankee Power to reduce decommissioning costs. Stone & Webster's contract value was $250m out of the total of $508m.
Decommissioning and decontamination process
The $508m total cost consisted of $380m for decommissioning and $128m for waste fuel storage. It was overseen by Hackman Capital Partners, GE Capital Manufacturing Equipment Services and Dove Brothers. To cut costs, these companies invited bids for parts of the plant's equipment. The main disincentives to using parts of the plant were age (reflected in a lower cost) and previous contamination.
"The decommissioning encountered considerable controversy."
Decommissioning involved two steps: the removal and disposal of all radioactive components and materials, and the clean-up of any radioactivity that remained in the buildings or on-site. In decontamination, workers remove radioactive surface material that had accumulated inside pipes and heat exchangers or on floors and walls. Workers used chemical, physical, electrical and ultrasonic processes to decontaminate equipment and surfaces.
The removed radioactive material was concentrated and collected for disposal and shipped to a low-level radioactive waste disposal site. Concentration cut the volume of low-level radioactive waste, reducing the expenses of disposal.
Storage of spent fuel
Low-level waste had to be shipped off-site for permanent disposal. Maine Yankee's low-level waste was shipped to a facility in South Carolina, which was used for the decommissioning.
High-level waste is stored in a spent-fuel pool made from a specially designed 40in³ pool of water. It was used throughout decommissioning but a more permanent solution needs to be found. If the US government does not prepare a permanent disposal facility to accept high-level waste, alternatives such as dry cask storage will be considered. Dry casks are large, rugged containers made of steel or steel-reinforced concrete, 18 or more inches thick. The casks use materials like steel, concrete and lead – instead of water – as a radiation shield.
Project finance
The owners won a new concession from the public authorities earlier in 1999. Previously, the public purse had contributed $14.9m. According to the new agreement, the contribution went up to $33.6m each year. Maine Power company also pursued a case against the federal government, in an attempt to get the Department of Energy to pay for the fuel storage costs.
The decommissioning encountered considerable controversy. Aside from the question of who should bear the cost, some critics alleged that the plant was being closed prematurely. It was due to be closed in 2008 but the rising running costs forced the owners to shut it down earlier. The cost of upgrading and decommissioning the plant had an effect on the share price.
Reasons for closure
Part of the reason was the age, which made the plant more difficult to run. Another reason was the increasing safety and environmental standards applying to power plants. In particular, a group of Massachusetts towns were dissatisfied that they had signed long-term supply contracts with a plant that is now closed. Of course, the employees of the plant, now made redundant, were also against the closure.