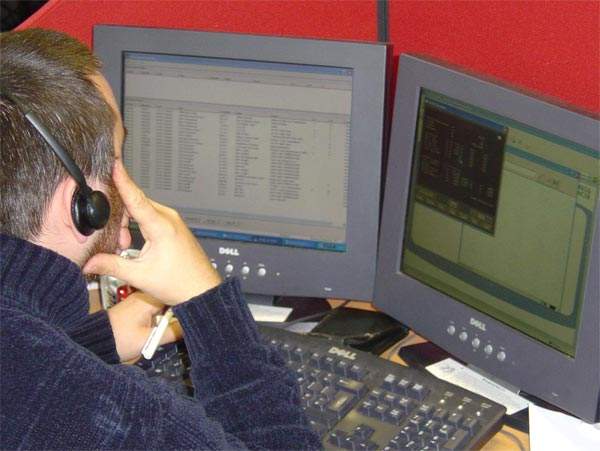 A control centre in Glasgow monitors and controls power use in Marks & Spencer's stores throughout the UK and Eire.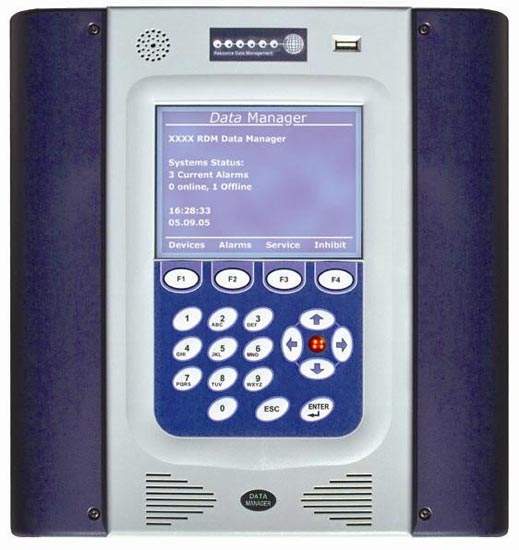 Resource Data Management's controller feeds information into the Glasgow centre in real-time.
Retailer Marks & Spencer has pioneered an innovative energy conservation programme. Power use in M&S stores across the UK and Eire is now being monitored and controlled centrally, with readings being fed in real time to a control centre in Glasgow. M&S reports major benefits in energy efficiency, as well as improvements to plant performance and physical maintenance.
Remote monitoring of store refrigeration and heating, ventilation and air conditioning systems are already saving around 7,000t of carbon dioxide per annum. Other savings are coming from fitting a fuel-saving aerodynamic body kit to its fleets, reducing contractor travel time and vehicle emissions, redesigning refrigeration systems, and improving maintenance strategies and equipment life. M&S is also developing and selling 'carbon lite' products, and has taken other measures such as reducing the recommended washing temperatures on their clothing.
CENTRAL MONITORING AND CONTROL
The control centre in Glasgow can detect and remedy users forgetting to turn off air conditioning in any of the sites across the UK and Ireland. Heating and refrigeration are similarly monitored and managed off site.
The company's energy team also tracks and meters electricity use in every store, every 30 minutes. The detailed data allows the team to raise the alarm if an individual store is using more power than it should. The data is analysed and used to help local management drive further energy efficient action on the store floor.
"M&S reports major benefits in energy efficiency, as well as improvements to plant performance and physical maintenance."
REDUCED CARBON DIOXIDE EMISSIONS
In total, the retail industry uses significant amounts of energy spread over a large number of relatively low consuming locations. This is reflected in the proportion of energy costs to turnover which, for Marks & Spencer's UK and Eire operations, is around 0.4%. However, in line with market place conditions these costs are increasing significantly as contracts are re-tendered, taking the figure to 0.5–0.6%.
Carbon dioxide emissions from energy to operate Marks & Spencer's UK stores and offices for 2004/05 were 313,000t using DEFRA reporting guidelines. This is down by nearly 40,000t per annum due to a partial green energy procurement contract and a 3% reduction in electricity consumption. The stores in Eire contributed a further 30,000t.
The company has a series of policies and systems designed to better understand and manage individual emissions. It specifies 10% renewable energy in energy contracts for England, Wales and Scotland. It has also benefited from designing refrigeration plant, display cases, controls and systems to operate efficiently together.
Carbon dioxide emissions from the company's dedicated logistics fleets total 59,000t for 2004/05. That represented a decrease of 8% (64,000t in 2003/04) due to improved efficiencies.
EXTENSIVE USE OF CONTRACTORS
Consultants include UK energy analyst Inenco, control systems specialist Resource Data Management, management systems consultant Matrix Control Solution, metering and data collection specialist Dataserve and engineering consultant Faber Maunsell.
Inenco negotiated the meter reading deal for M&S, advised how to operate the scheme and ensured that the right information is reported down the line. Resource Data Management rolled out its control system to the M&S stores. This can take information from other types of control system. The information comes into the centre, where operators review the situation in real-time.
Matrix brought the monitoring and control of Marks & Spencer's HVAC plants to a control centre. Dataserve flags up issues such as lighting and store escalators being switched on earlier than needed.
Faber Maunsell helped M&S to write the guidelines ensuring that information is interpreted consistently, and to assess and measure the effectiveness of the initiative. The company also helped analyse the half-hourly information collected from M&S sites.
CARBON TRUST INNOVATION AWARD
"Matrix brought the monitoring and control of Marks & Spencer's HVAC plants to a control centre."
Marks & Spencer won the Innovation in Energy Efficiency Award at the Carbon Trust's Innovation Awards 2005, for the development of its 'cohesive' remote integrated energy management system.
At that time, the systems were in their final stages of development. Even so, Marks & Spencer was experiencing major benefits in energy efficiency, plant performance and physical maintenance.