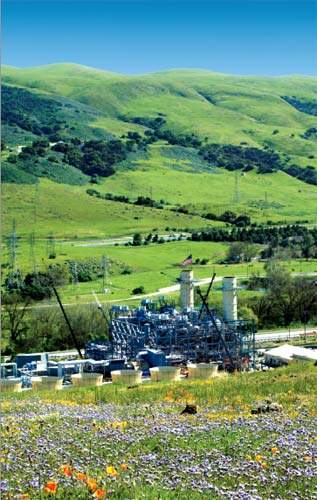 Calpine's Metcalf Energy Center is now generating 600MW in California
Metcalf uses combustion turbines augmented by steam injection.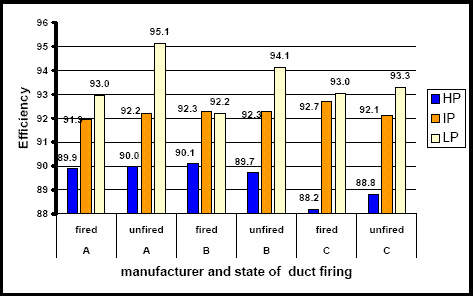 Bechtel has studied steam turbine efficiencies for different duct-fired and unfired cases.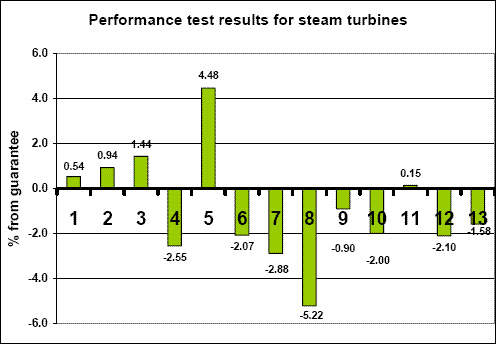 Bechtel claims to have conducted tests on 13 units manufactured by five different suppliers, and says that many of the units did not meet their guarantees.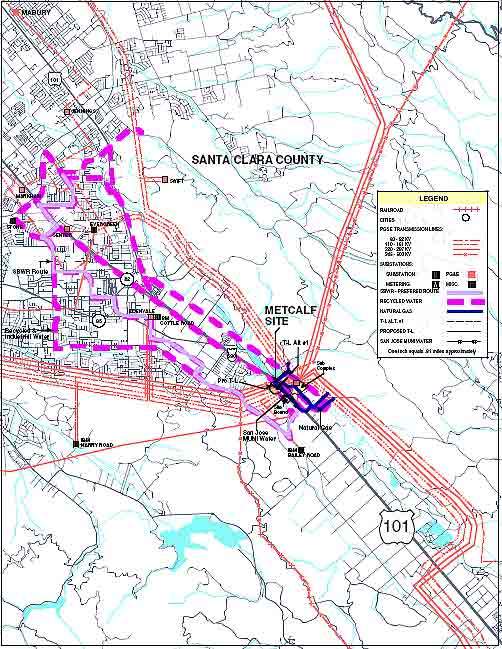 The power plant takes up about 20 acres, with half being in Santa Clara County and half in the City of San Jose.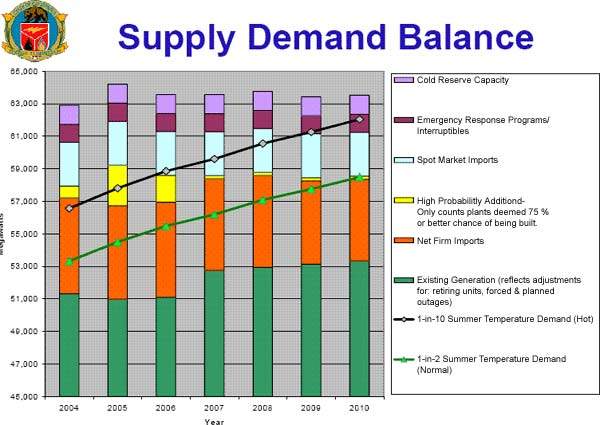 California's power supply / demand balance.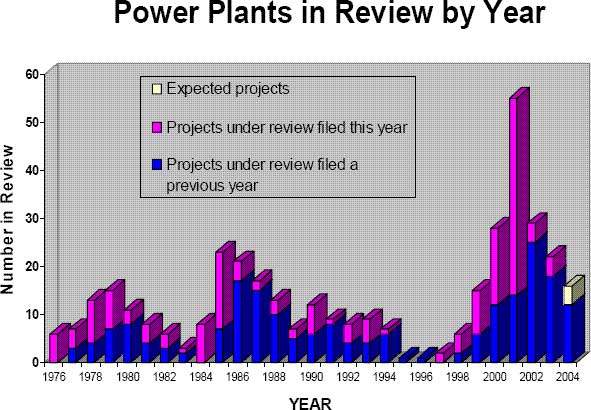 California is once again facing electricity supply challenges.
Located in San Jose, the 602MW Metcalf Energy Center is now delivering power to northern California. Metcalf was the first large power generator in Silicon Valley, and is the cornerstone of energy supply and reliability for the region.
The natural gas plant was constructed by Bechtel Enterprises Inc. and is operated by Calpine Corporation. It was more than six years in the making, and cost close to $400m.
The Metcalf Energy Center lies at the southern base of Tulare Hill in northern Coyote Valley of South San Jose. The power plant itself occupies about 20 acres (half in Santa Clara County, half in the City of San Jose) of the project's 136 acres. Output can provide for the power needs of 600,000 area homes. Additional ambient air monitoring stations have also recently been installed.
COMBINED CYCLE TAKES 30% LESS FUEL
The power plant design has two combustion turbines generating up to 200MW, with steam injection power augmentation. There are two Heat Recovery Steam Generators (HRSGs) with duct burners, and a condensing steam turbine generator that can generate up to 235MW. The combined-cycle design allows Metcalf to consume up to 30% less natural gas than older power plants in the region.
"Output from the plant can provide for the power needs of 600,000 area homes."
Emissions are controlled at the combustion turbine generators by dry, low NOx combustors. Overall NOx emissions are controlled to 2.0ppm by volume, dry basis corrected to 15% oxygen by a combination of the combustors and Selective Catalytic Reduction (SCR) systems in the HRSGs. The SCR uses anhydrous ammonia and a precious metal catalyst to convert NOx molecules into nitrogen and water.
Carbon monoxide (CO) is controlled to 10ppm by volume, dry (ppmvd) at 15% oxygen in the CTG combustors. A maximum of 13.3ppmvd will occur during duct firing and 24.3ppmvd during power augmentation.
Metcalf has been producing less than the permitted stack emissions since it came online. Besides continual measurement of emissions at the exhaust stack, other tests are made several times per year and verified by third parties. Metcalf was asked to install two extra air monitoring stations as part of an agreement with the City of San Jose, and did so in 2005.
NEW GAS PIPELINE
Approximately one mile of new natural gas pipeline supplies fuel to the power plant from PG&E's main gas line. There is also a 230kV switching station, with an associated 900ft, two-lane road allowing access to the site from Monterey Highway. Approximately 240ft of new 230kV transmission line was needed to connect the switchstation to PG&E's existing transmission lines, feeding into PG&E's existing Metcalf substation.
A wet/dry plume-abated cooling tower uses mechanical drafting. The power plant uses between around three million and six million gallons a day of recycled water for cooling. This comes from the San Jose/Santa Clara Water Pollution Control Plant as part of the South Bay Water Recycling Program.
A new ten-mile recycled water supply, along with industrial wastewater discharge lines, has been constructed. Domestic water is supplied via a new 1.25-mile long pipeline from the plant to San Jose Municipal Water System pipeline along Santa Teresa Boulevard.
CALIFORNIAN POWER SHORTAGES
Metcalf is one of two Calpine natural gas-fuelled power plants that came online in California in summer 2005. The first phase of Calpine's Pastoria Energy Center began operating in May 2005 and is now supplying 750MW to Southern California Edison's transmission system. Together, the projects have increased Calpine's California project portfolio to 41 power plants and more than 5,250MW.
Calpine's new facilities are coming online at a time when California is once again facing electricity supply challenges. In a report issued in spring 2005, the California Independent System Operator (California ISO) predicted record power demands, eclipsing the previous year's demand record by more than 1,000MW. The California Energy Commission issued similar projections and expressed concerns about power supplies as well as transmission constraints.
Metcalf will provide substantial reliability benefits. Of the estimated 2,200MW needed to meet peak power demand in the San Jose area, less than a third is generated locally. Metcalf specifically addresses this imbalance and reduces the vulnerability of the San Jose and Silicon Valley electrical system.
"The Metcalf and Pastoria projects have increased Calpine's California project portfolio to 41 power plants and more than 5,250MW."
PUBLIC INPUT INTO REVIEW PROCESS
The California Energy Commission Committee's approval of the Metcalf license came after a two-and-a-half-year long review process in which the Commission actively sought public input on the proposal.
More than 50 public workshops, hearings and conferences were held on the project in which members of the public, 18 formal 'interveners', other governmental agencies and community groups participated in the Energy Commission's review process.
The Committee reviewed all aspects of the proposal, including environmental impacts, public health and safety, air quality, hazardous materials, and engineering alternatives. Environmental organizations (including local chapters of the Sierra Club, the American Lung Association and the NAACP) supported the project.
Calpine submitted an application for certification with the California Energy Commission to build, own and operate the Metcalf Energy Center in April 1999. Construction began in June 2002, and commercial operation began in the summer of 2005. In January 2005, Metcalf Energy Center LLC obtained a $100 million, non-recourse credit facility. Loans funded the balance of construction activities for the plant.