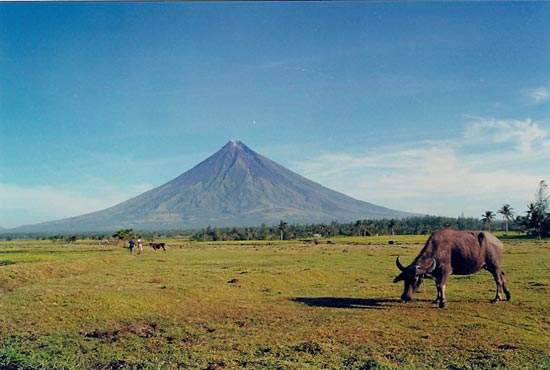 Philippine Energy Development Corporation generates electricity from geothermal, and soon, wind power.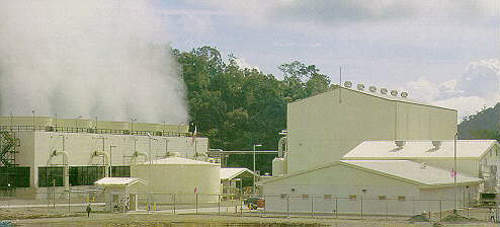 The EDC runs the first geothermal power plant for the Mindanao grid, at Mount Apo.
EDC offers drilling services to geothermal-rich countries like Papua New Guinea, El Salvador, Japan, Indonesia, Guatemala, Kenya and Iran.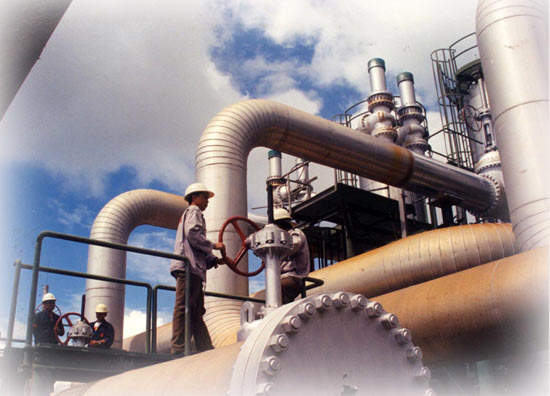 EDC's Energy Drilling Division (EDD) constructed seven geothermal wells in Papua New Guinea.
A 42MW, $400 million wind farm is being built in North Luzon, the Philippines. It is the first in a series of three projects that will add 120MW of wind power to the NAPCOR (National Power Corporation of The Philippines) grid. The project will be located in the Ilocos Norte Province of the Northern Luzon Island, connected to the nearest trunk transmission line by a 42km power transmission line.
The North Luzon Wind Power Project (NLWPP) is a special yen-loan undertaking between the Japan Bank for International Cooperation (JBIC) and the Philippine National Oil Company (PNOC) – Energy Development Corporation (EDC). Estimated total project cost is P3.0 billion, of which US$48 million will be sourced outside while the remaining US$366 million will be sourced locally.
The project was originally programmed to be commissioned by April 2004 but this was moved to March 2005. To date, 285ha have been leased to PNOC EDC for the wind farm. Negotiations for the right-of-way of the 42km, 230kV transmission line are almost complete with 92% of the lots to be occupied by the 130 transmission line towers/poles successfully leased and negotiations for easement at 87% completion.
The plant will generate 120 million kWh per year and is expected to contribute an annual US$60-100 million in revenues to the national economy. On crude oil importation alone, it should save US$6 million annually, aside from the benefits of lower electric costs (US$0.05/kWh) for consumers.
HIGH POWER REQUIREMENTS FOR PHILIPPINES
Major reforms are underway in the Philippines' energy sector. Power demand is forecast to grow rapidly and the government is reducing its current 60% dependence on coal and oil imports. A variety of projects include electrifying isolated villages and investing in renewable supplies.
Besides being the world's second largest producer of geothermal power, with an estimated capacity of 1,931MW, the Philippines has particularly good potential for wind farming. The US Department of Energy estimates that wind resources in the Philippines could generate 70,000MW: seven times the country's current demand. Initial studies have indicated a total capacity for Ilocost Norte of 120MW.
DANISH-STYLE WIND TURBINE GENERATORS ON 50m-HIGH TOWERS
Globally, wind power is mainly found in areas between latitudes 30° to 60° N. After gathering wind data from multiple locations, PNOC EDC focused its attention on Pagali and Saoit as sites for the NLWPP. Here, wind profiles meet minimum and nominal wind velocities needed for wind turbines of around 4m/s and 14m/s respectively. Some locations in the North Luzon have 7.5m/s annual averages. Systems cut out when wind speeds are too high, with values varying between 15m/s and 25m/s.
Northwind Power Development Corp, a Danish power firm, is supplying wind turbine-generator units (WTGs) for the site, similar to those already found in Denmark. Over fifty 750kW wind turbine generators will be installed. These will have three vertically oriented rotor blades on top of a 50m-high tubular tower. The nacelle (casing), which encloses the generator, the gear box and the yaw mechanism (which turns the blades into the wind), is at the rear of the rotor blades.
POWER SYSTEM SIMULATION STUDY BY NPC
NPC (National Power Corporation) performed a System Impact Study for the project, including a power system simulation study to investigate the system performance of the induction generators. NPC performed studies of loadflow and stability to determine the adequacy of the power grid, introducing reinforcement facilities and power conditioning devices.
The simulations were to ensure that the wind power project will not cause transmission line overloads or instability. These simulations suggested grid reinforcements and improvements in the form of new transmission and substation facilities and power conditioning devices like capacitor banks.
FIRST COMMERCIAL WIND POWER DEVELOPMENT FOR SOUTHEAST ASIA
The North Luzon project is uniquely important for the Southeast Asian region as the first commercial wind power development ever undertaken in this part of the world. The Philippine government approached the Japanese government for a loan to fund the purchase of required materials, equipment and services. The Japan Bank for International Cooperation nominated J-POWER to provide consulting services required for the Project. J-POWER provides support services in the pre-tender qualification screening process and is executing a project study in support of the bidding procedures.
J-POWER's work started in September 2002 and is expected to be complete in summer of 2003. The company will be in charge of the wind power generating facilities design, along with procurement and installation of materials and equipment, along with consulting services for the international bidding procedures to procure and install the transmission and transformer related facilities.
PNOC-EDC ALSO ACTIVE IN GEOTHERMAL
Founded in 1976, the Philippine National Oil Company (PNOC) – Energy Development Corporation (EDC) is wholly owned by the Philippine National Oil Company (PNOC) which in turn is a public corporation fully owned by the Philippine government. It mainly develops and operates geothermal power facilities. Since its establishment, PNOC-EDC has developed approximately 11,500MW of geothermal energy throughout the Philippines.
JBIC has approved loans for projects in a number of countries. In China these include co-generation projects to reduce air pollution in urban areas, sewage treatment systems to prevent water pollution and afforestation projects aimed at increasing vegetation cover. Projects in the Philippines include anti-disaster projects like flood control and conservation projects like the "Sustainable Environmental Management Project in the Northern Palawan".