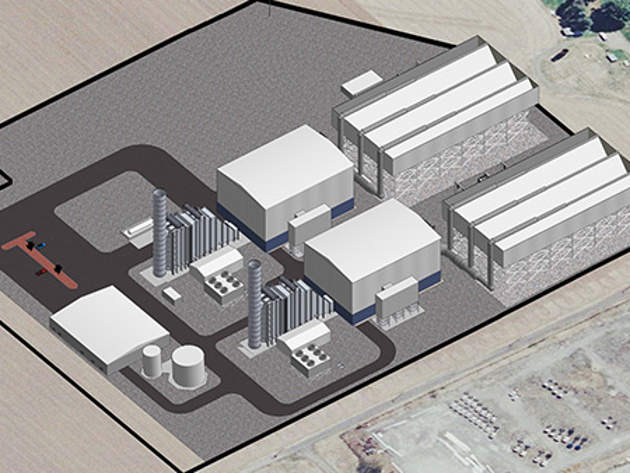 Patriot is an 829MW combined-cycle power plant constructed on an 85-acre site in Clinton Township, Lycoming County, Montgomery Borough, Pennsylvania, US. The project was originally developed by Moxie Patriot, a subsidiary of Moxie Energy, which was acquired by Panda Power Fund in 2013.
Construction of the combined-cycle power plant started in December 2013 but the official ground breaking ceremony was held in August 2014. The project was completed in 2016. The plant's construction phase created 500 jobs, in addition to 27 direct jobs and 45 indirect jobs for plant operation and support, respectively.
The plant is expected to generate enough energy to power approximately one million homes. Natural gas required for the combined-cycle operations at the plant is sourced from Marcellus Shale natural gas formation, which also supplies gas for the Panda Power funded Liberty Generating Station.
Natural gas is supplied to the power station through an eight-mile-long natural gas line constructed by UGI Utilities, a wholly-owned subsidiary of UGI Corporation. The 12in-diameter steel-coated, high-pressure pipeline was completed in 2015.
Generated power is supplied to the eastern part of the PJM Interconnection (Pennsylvania, New Jersey and Maryland Interconnection), which is North America's biggest transmission system.
Patriot Generating Station equipment
The plant has two identical single-shaft power blocks featuring Siemens H-class gas turbines. Each power block consists of one SGT6-8000H gas turbine and one SST6-5000 steam turbine, in addition to one hydrogen-cooled SGen6-2000H generator, along with one heat recovery steam generator in each block.
Siemens also provided the complete electrical system and SPPA-T3000 instrumentation and control. Combustion and steam turbines of both blocks drive a large, shared electric generator.
The heat recovery system generator uses the exhaust heat from the combustion turbine to generate steam that drives the steam turbine. The recovery system features an emission lowering mechanism to reduce the exhaust emissions from the combustion turbines to suit the permit levels using selective catalytic reduction (for NOx control) and oxidation catalyst (for CO reduction).
Exhaust steam from the steam turbine is cooled and condensed to water using an air-cooled condenser. Water is used again in the heat recovery steam generator.
Financing Clinton Township combined cycle power plant
The total estimated cost of the project is $652m, which was funded by Panda Power and institutional co-investors. Goldman Sachs, Credit Suisse, Ares Capital and Union Bank are the debt arrangers for the project.
Contractors involved with Patriot Generating Station
"Any potential impact on the sensitive species in the Susquehanna watershed has been avoided by using air-cooled condensers."
The joint venture (JV) of Gemma Power Systems, a wholly-owned subsidiary of Argan, and The Lane Construction Corporation was awarded the engineering, procurement and construction (EPC) contractor for the project.
Detailed engineering and design services were provided by Power Burns and Roe. Evapco-BLCT Dry Cooling supplied the air-cooled condensers.
The two single-shaft power plant blocks were provided by Siemens Energy. The $400m contract awarded to Siemens also included a long-term maintenance and service agreement with Siemens' Power Diagnostics remote monitoring and diagnostics.
Environmental impact of Lycoming County energy generating facility
The natural gas-fuelled power plant received Air Permit in August 2013. It uses the best available control technology (BACT), which emits 80% reduced NO and CO, 45% less SO₂, and 99% lower particulate compared with a coal-fired power plant.
Any potential impact on the sensitive species in the Susquehanna watershed has been avoided by using air-cooled condensers, which neither draw nor discharge water into the Susquehanna River. The plant additionally features a packaged water and wastewater treatment system in order to reduce water consumption and wastewater discharge.
A number of sound suppressing measures have been taken to reduce the sound impact, including special blade designs, low-output motors and building enclosures.