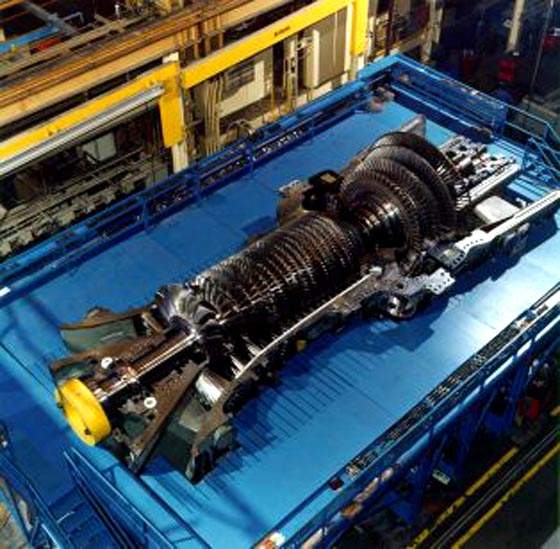 GE's H-class turbine.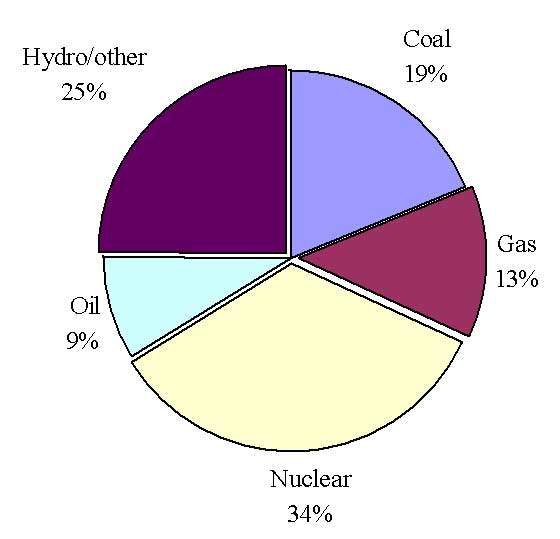 New York utility generation by fuel type, 1999.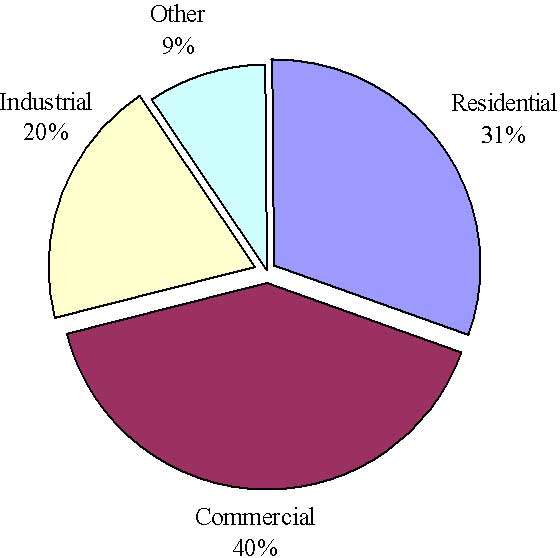 New York utility electricity consumption by type, 1999.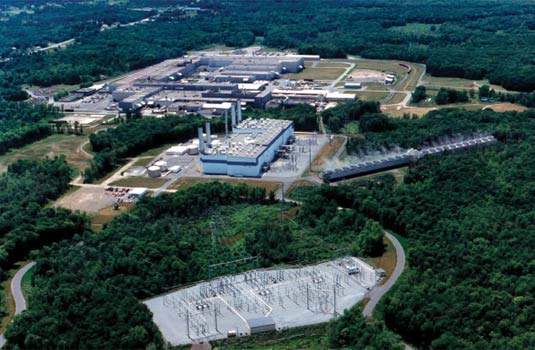 The Scriba power plant is an 800MW combined-cycle gas turbine plant.
The Scriba plant or 'Heritage Station' is an 800MW combined-cycle gas turbine plant, located in Scriba, New York state. Construction at the plant, which is owned by Sithe Energies, was originally scheduled to begin in 2000, and the plant expected to be finished by 2002. However, work was delayed many times and it was finally completed in 2003.
The project cost around $400 million. It was constructed close to the company's existing 'Independence Station', a 1,042MW showcase facility from 1994. The plant was the first installation of GE's latest generation H-class turbine.
H-CLASS TURBINE
The gas turbine design was created by GE, with support from more than 90 universities and the (American) Department of Energy. This included researchers at the Federal Energy Technology Center and the Oak Ridge National Laboratory. The turbine is the culmination of a research program begun in 1992.
The Department of Energy sponsored this and another program by Siemens Westinghouse to develop a turbine with 60% net efficiency in combined-cycle operation. The GE turbine uses the company's H system technology to produce a turbine which it claimed was then the most advanced in the world.
The turbine greatly improved the environmental impact of the plant. Nitrogen oxide emissions are almost a half those of existing standard utility turbines. Carbon dioxide emissions are 20% lower than emissions in comparable turbines from the early 1990s. The new turbine has a high operating temperatures (about 1,430°C), hence a high fuel efficiency. This both reduces emissions and lowers fuel costs, which are attributed to numerous improvements in turbine designs, cooling systems and materials. NOx reduction is achieved through the use of steam-injected nozzles, and single-digit performance can be achieved.
INDEPENDENT POWER GENERATION
Sithe Energies is a major independent power producer with 11,000MW generating capacity in 40 plants across north eastern USA and elsewhere. In 1997, Sithe bought Boston Edison's non nuclear plants for $657 million.
Sithe is working towards rapid expansion in the North American utility market. Part of this will be by new build (as at Scriba), part by acquisition. In 1997, the company announced that it would invest $1 billion over a three-year period.
New England is of particular interest to Sithe Energies. Since it paid so much for Boston Edison's plants, it has to justify the expenditure. Fortunately, the region is a strong growth area. The New England market needs substantial investment to meet rising demand. Part of this is a hangover from the 1990s recession, which caused a drought of capital projects as companies delayed such plans.
Part of the investment is fuelled by the rapid growth of the economy in the region in more recent years and this has consequently built up electricity demand. An additional reason is the current deregulation affecting the whole American market which is encouraging the foundation of merchant power plants by numerous private companies.