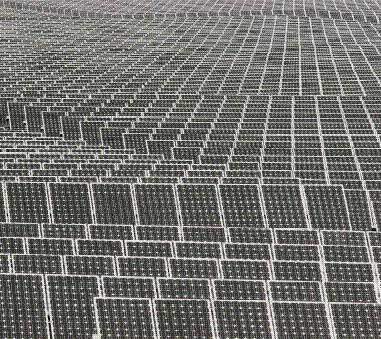 The 11MW Serpa plant uses 52,000 photovoltaic modules.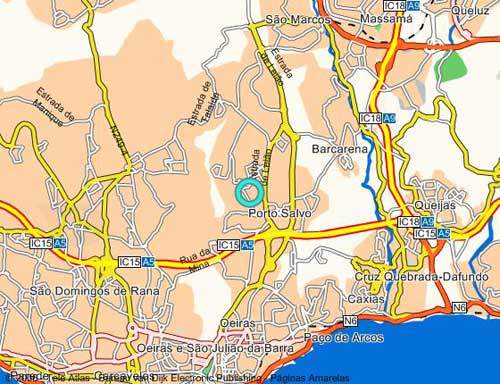 The Serpa project was developed by Portuguese renewable energy company Catavento, based in Porto Salvo.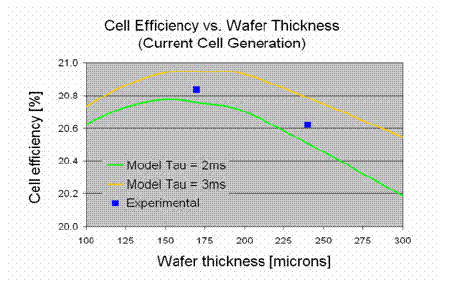 SunPower is supplying some solar modules for Serpa.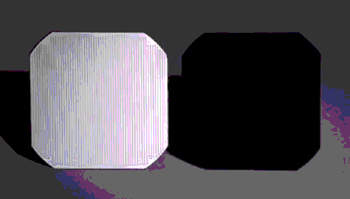 A-300 Solar cells from SunPower have an all-back-contact design.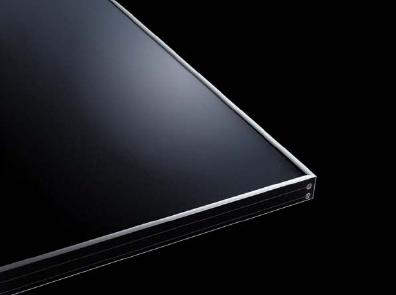 SunPower's STM 200 F are all black solar modules with no visible grid lines or tabs.
Portugal's first large photovoltaic installation has opened in Serpa, 200km southeast of Lisbon. The 11MW solar power plant uses 52,000 photovoltaic modules and cost around $75m.
The project is sited on a 60ha (150 acre) south-facing hillside in Portugal's Alentejo agricultural region. It has been built among olive trees on hillside pasture, which will remain productive farmland. Panels will be mounted two metres off the ground, allowing sheep to graze on the grass below.
Portugal is one of Europe's sunniest areas, and the installation will produce electricity for 8,000 homes, saving more than 30,000t a year in greenhouse gas emissions. After eight months of construction and testing, the project began feeding Portugal's electricity grid in late January 2007.
GE Energy Financial Services financed and owns the facility. PowerLight designed the plant using its PowerTracker system, and is operating and maintaining it. Catavento (a major Portuguese renewable energy company) developed the project and is providing management services.
POWERTRACKER FOLLOWS THE SUN
The facility consists of a ground-mounted photovoltaic system that uses silicon solar cells to convert sunlight directly into energy. PowerLight's PowerTracker follows the sun as it moves across the sky throughout the day, generating up to 35% more electricity than conventional fixed-mount systems.
The small number of moving parts significantly reduces operating and maintenance costs, with a patented 'linked' design requiring only one drive motor per 200KW. A galvanized, corrosion-resistant steel frame brings high strength. A mechanical mounting system securely fastens the solar panels to the tracking system, which is designed to withstand extremely high winds in any position. A Data Acquisition System (DAS) provides daily system performance monitoring.
The system requires significantly less land coverage than dual-axis solar tracking systems. An industrial controller backtracks to eliminate row-to-row solar panel shading, so increasing energy production throughout the year. The company gives a 25-year limited warranty on output.
Construction of the Serpa project began in June 2006 and was completed as planned in January 2007. The plant incorporates photovoltaic modules from SunPower, Sanyo, Sharp and Suntech.
PORTUGAL OFFERS RENEWABLES INCENTIVES
The project supports a European Union initiative to cut greenhouse gas emissions by at least 20% from 1990 levels by 2020. A €3.7m ($4.8m) grant came from the Portuguese Government's Economic Modernization Program.
"Portugal is one of Europe's sunniest areas, and the installation will produce electricity for 8,000 homes."
Portugal relies heavily on imported fossil fuels, and its carbon dioxide emissions have risen 34% since 1990, among the fastest increases in the world. To address this, the country is implementing some of the world's most advanced incentives for installing renewable energy. A key component is a feed-in tariff for both ground-mounted and rooftop-mounted solar systems, with a 15-year power purchase guarantee.
Solar power has widespread support in Portugal, with the backing of 77% of the population, according to a European Commission study.
MULTI-MEGAWATT SOLAR POWER SYSTEMS
PowerLight designs and operates the some of the largest solar power systems in the world. Systems scale from small to large multi-megawatt installations, and can operate grid-connected or standalone.
GE Energy Financial Services financed and purchased the project. The company is based in Stamford, Connecticut USA. It offers structured equity, leveraged leasing, partnerships, project finance and broad-based commercial finance. It has developed a strong record investing in solar, biomass, hydro, wind and geothermal power.
Catavento, Produção de Energia Eólica SA.is one of the few private and independent Portuguese renewable energy companies. It covers all aspects of renewable energy development – from site selection to licensing, financing, construction, operation and maintenance. Since 2001, Catavento has developed 110MW in Portugal and 225MW in Brazil. It owns and operates 23MW of wind energy through partnerships, and in 2007 will build an additional 28MW of wind projects. Catavento aims to become an Independent Power Producer exclusively of renewable energy and is expanding in other EU countries.