Project Type
Onshore wind farm
Location
Kherson region, southern Ukraine
Estimated Investment
€380m ($429.4m)
Construction Started
September 2018
Developer
SyvashEnergoProm
Owners
Emergy (previously NBT) and Total-Eren
Contractors
POWERCHINA, Nordex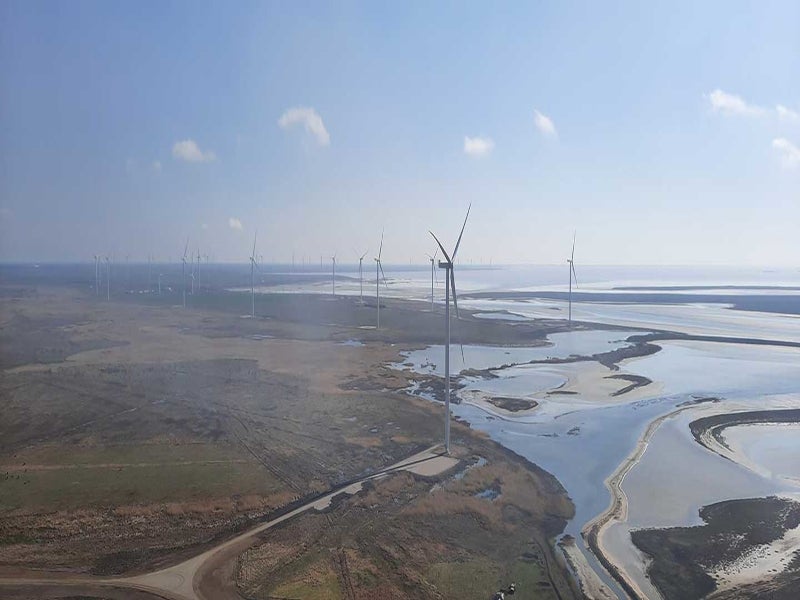 The 250MW Syvash wind farm is located in the Kherson region of southern Ukraine. Credit: Emergy AS.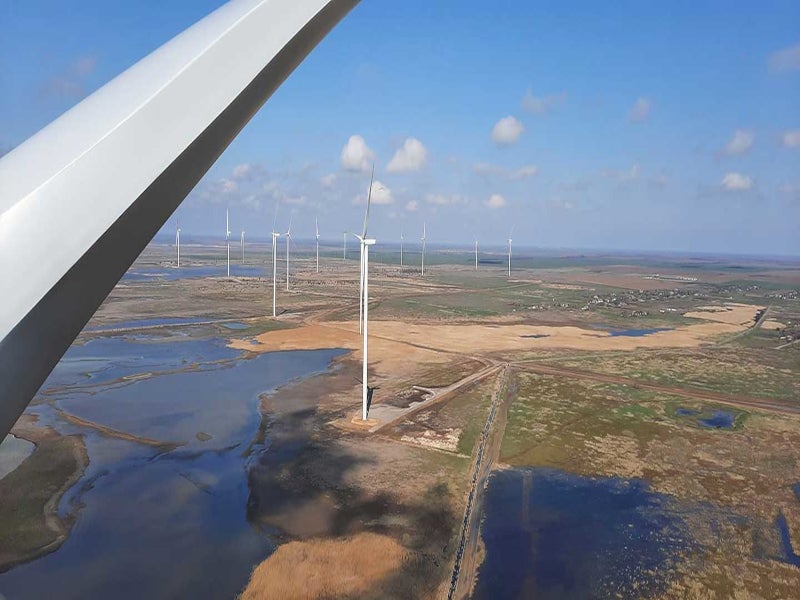 Syvash onshore wind farm is the biggest renewable energy project of Ukraine. Credit: Emergy AS.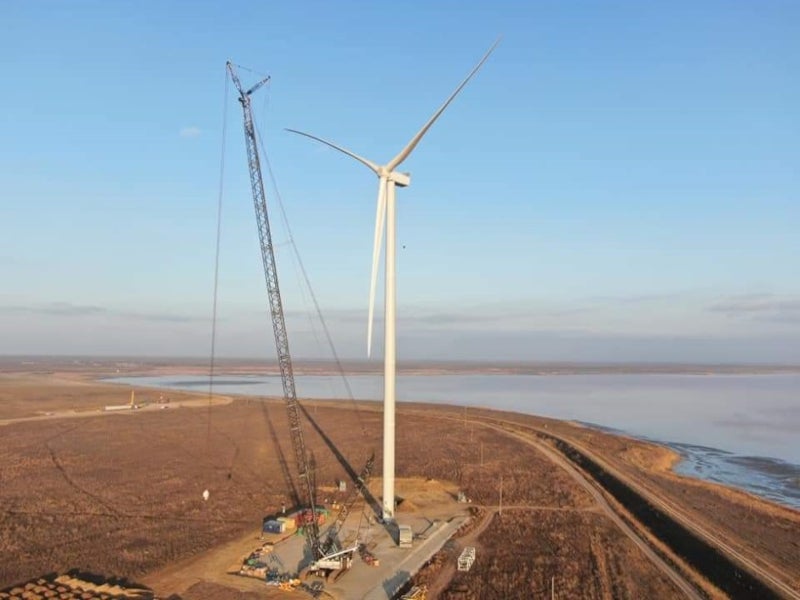 Syvash onshore wind farm is equipped with 63 Nordex N131/ DELTA 3900 series wind turbines. Credit: Esteyco.
Understand the impact of the Ukraine conflict from a cross-sector perspective with the Global Data Executive Briefing: Ukraine Conflict
Free Report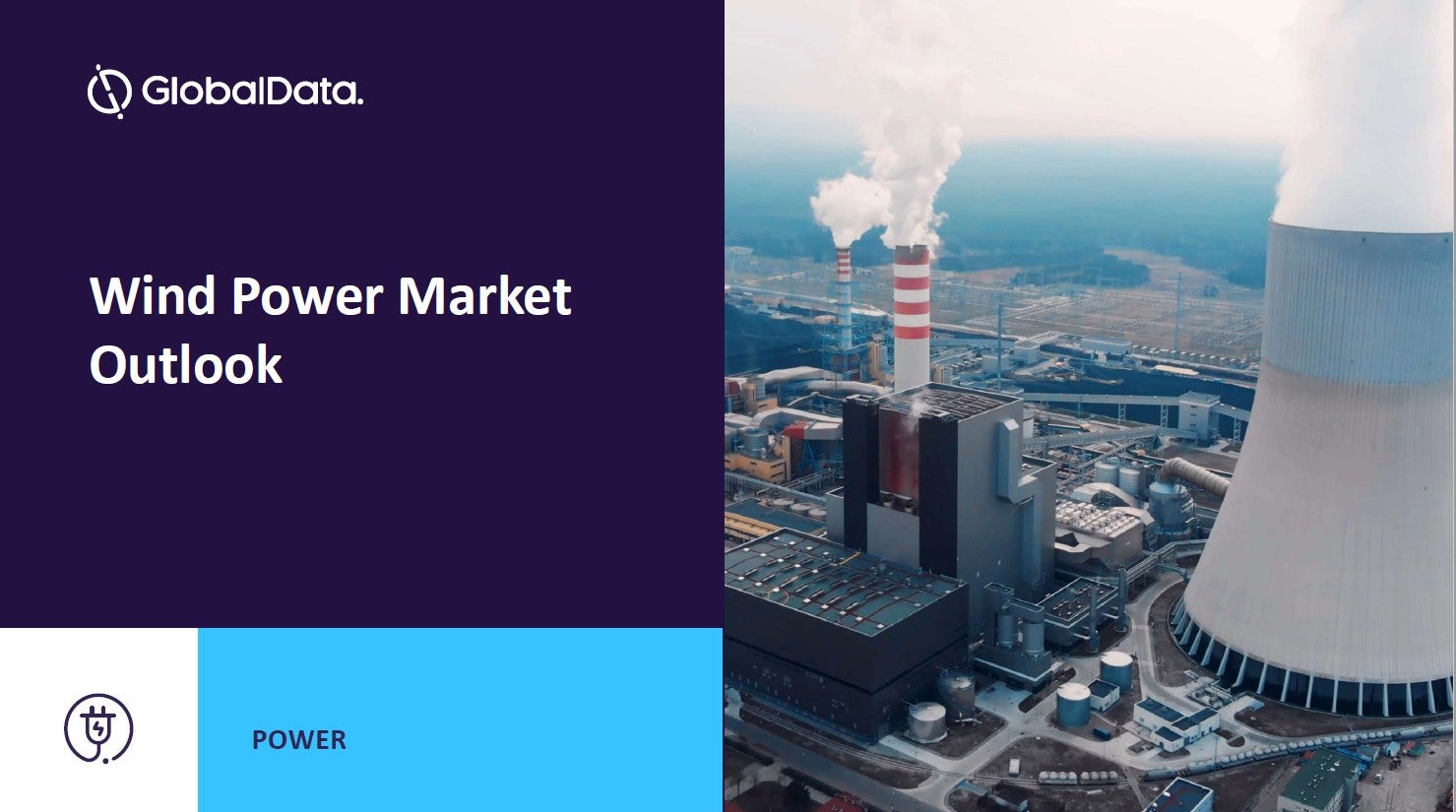 Wind Power Market seeing increased risk and disruption
The wind power market has grown at a CAGR of 14% between 2010 and 2021 to reach 830 GW by end of 2021. This has largely been possible due to favourable government policies that have provided incentives to the sector. This has led to an increase in the share of wind in the capacity mix, going from a miniscule 4% in 2010 to 10% in 2021. This is further set to rise to 15% by 2030. However, the recent commodity price increase has hit the sector hard, increasing risks for wind turbine manufacturers and project developers, and the Russia-Ukraine crisis has caused further price increase and supply chain disruption. In light of this, GlobalData has identified which countries are expected to add the majority of wind power capacity out to 2030. Get ahead and download this whitepaper for more details on the current state of the Wind Power Market.
by GlobalData
---
Syvash wind farm is a 250MW onshore wind power project located in the Kherson region of southern Ukraine.
The project was developed by SyvashEnergoProm, which is a joint venture (JV) between Norwegian company Emergy (previously NBT) and French firm Total-Eren. Saudi Arabian conglomerate AlGihaz acquired a minority stake in the project in 2019.
The wind farm was developed in two phases, with a total investment of €380m ($429.4m). The project was supported by the Ukrainian Government, the Office of the National Investment Council and regional authorities.
The environmental and social impact assessment (ESIA) of the renewable energy project was disclosed in August 2018, followed by the start of construction works a month later. The wind farm became fully operational in 2021.
Syvash wind farm location
The Syvash wind farm lies close to Lake Syvash in the Chaplynka district of the Kherson region, southern Ukraine.
The project site covers an area of 1,307ha, which is leased from reserve lands of Pershokostiantynivska, Hryhorivska, Pavliska and Strohanivska village councils.
Syvash wind farm make-up
The Syvash onshore wind farm consists of 63 units of Nordex N131/ DELTA 3900 series horizontal axis wind turbines, each of which has an installed capacity of 3.9MW.
Each turbine is equipped with NR65.5 rotor blades, which have a rotor diameter of 131m. It has a hub height of 120m and swept area of 13,478m². Turbine towers are tubular and made of steel, while blades are made of glass-fibre reinforced polyester. Featuring anti-icing and Nordex Control™ systems, the turbines are designed to operate in light and moderate wind locations.
Electricity generated by the turbine generators is carried by underground cables to a 150kV substation building, constructed to the north-west of the project site. Cables are armoured and buried to a depth of 1m. The turbine sites are connected by 71km of access roads.
Ukrainian state-owned company Energorynok purchases the electricity generated by the wind farm.
Syvash wind project financing
SyvashEnergoProm achieved financial closure for the wind farm's first phase, worth €155m ($175m), in January 2019.
The European Bank for Reconstruction and Development (EBRD), supported by eight different European development banks, provided a long-term senior loan of €75m ($84.6m) in an A-loan structure under its Ukraine Sustainable Energy Lending Facility III (USELF III) framework. Green for Growth Fund (GGF) and the Netherlands Development Finance Company (FMO) jointly provided a loan of €75m ($84.6m) in a B-loan structure.
The first phase of the project was also supported by a parallel loan of €5m ($5.64m) from the Nordic Environment Finance Corporation (NEFCO).
Furthermore, Emergy and Total-Eren secured a €107.6m ($121.6m) loan for the second phase of the project from a group of development banks, including Proparco, the Black Sea Trade and Development Bank (BSTDB), Finnfund, the Danish development finance institution, IFU, and NEFCO, in April 2019.
Proparco contributed €42.6m ($48.1m) and BSTDB provided €30m ($33.9m), while Finnfund and IFU provided €15m ($16.9m) each, and NEFCO provided €5m ($5.6m). Mott MacDonald acted as the lenders' technical advisor to reach financial close for the project.
Contractors involved
POWERCHINA and its subsidiary Powerchina Fujian Electric Power Engineering were awarded the engineering, procurement and construction (EPC) contract by NBT to build the wind farm in September 2018.
The Nordex Group received an order to supply 34 wind turbines for the first phase of the project in February 2019. The company received a follow-up order of 29 wind turbines for the second phase of the project in May 2019.
Esteyco performed coordination works for POWERCHINA and assisted in the installation of the wind turbines.
IRUN Engineering performed project directorship, survey engineering, construction management and EPC contract management tasks. Hareket provided heavy lift and transport services for the project.
Syvash wind farm benefits
The project created employment for up to 100 locals in the Kherson region during the construction phase. It is expected to generate UAH2.5m ($91,240) a year in tax revenues for the local community.
The wind farm has the capacity to generate 850GWh of clean electricity a year, which is enough to power 250,000 local households. It aims to create a positive impact on the environment by offsetting 860,000t of carbon dioxide (CO₂) emissions and saving 480,000t of coal a year.
The project also supports the Energy Strategy of Ukraine, which aims to increase the share of renewable energy in its power mix to 25% by 2035.
Related projects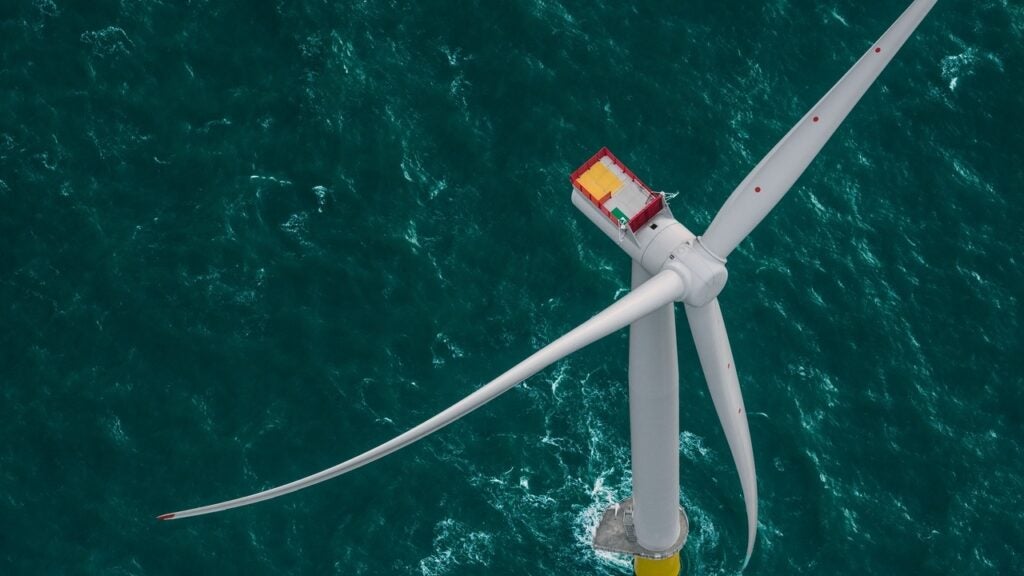 Topics in this article: