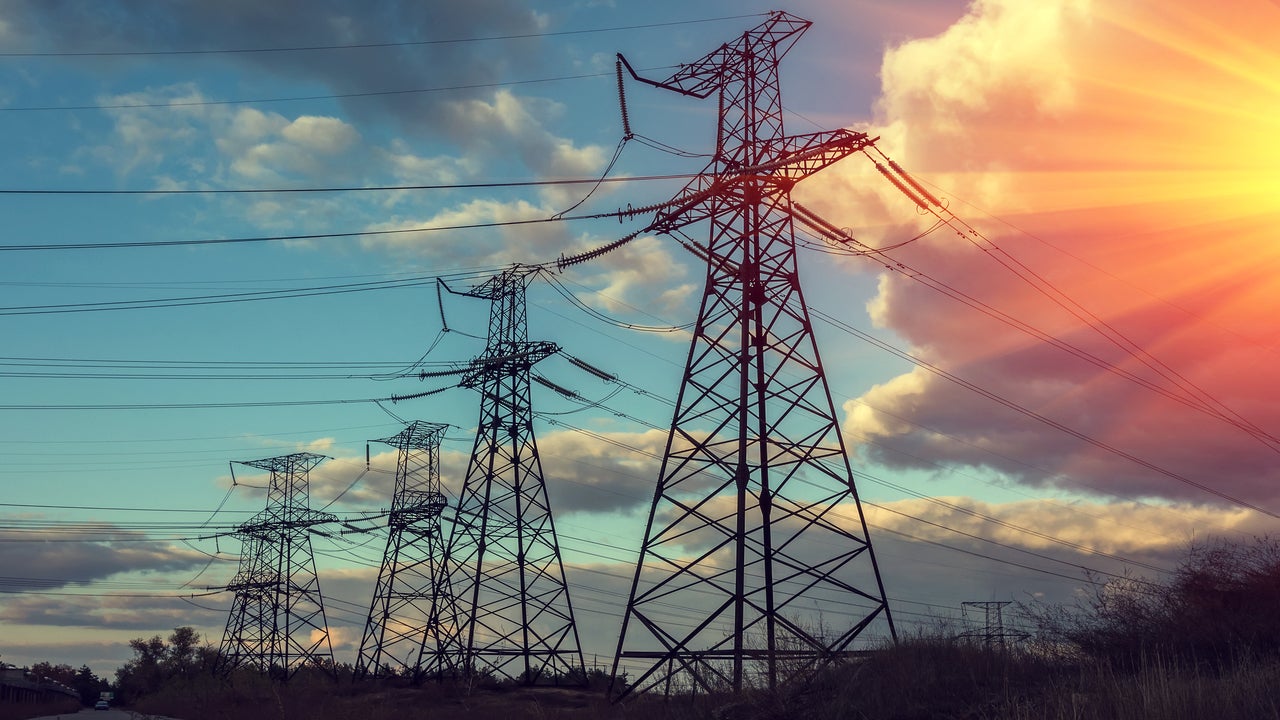 Tees power plant is expected to use more than 2.4Mt of wood pellets and wood chips a year. Credit: Lumppini / Shutterstock.
Tees Renewable Energy Plant (Tees REP) is a 299MW biomass-powered, combined heat and power (CHP) plant proposed by MGT Teesside, a subsidiary of MGT Power.
MGT Power proposed the project in 2007 and established MGT Teesside in 2008 to oversee the project development, which is estimated to cost £900m ($1.2bn).
MGT Teesside was acquired by Macquarie (50%) and PKA (50%) partners in 2016.
As a co-investor, PKA is investing approximately £150m ($198m) and raised £650m ($858m) of senior debt.
The project also received subsidy as part of the UK Government's contracts for difference scheme in support of low carbon technologies.
The necessary approvals for the project were secured, and the financial closure for the project was achieved in August 2016. Construction works began in early 2017 and the plant was scheduled to come online in 2020. However, construction was suspended in March 2020 due to the Covid-19 pandemic.
Project benefits of Tees REP
Tees REP will generate approximately 2.4TWh of electricity a year, enough to power 600,000 homes, which is equivalent to annually displacing 1.2Mt of CO₂ emissions. The project is also expected to generate approximately 600 construction jobs and ten full-time jobs, contributing approximately £30m ($46m) a year to the local economy.
Tees Renewable Energy Plant location
Owned by PD Teesport, the plant site covers an area of 14ha and is located approximately 5km east of Middlesbrough and 6km west of Redcar, on an industrial zoned land adjacent to Teesport, Teesside.
"The plant is expected to use more than 2.4Mt of wood pellets and wood chips a year."
The project will benefit from the existing Teesdock (No 1 Quay), which is directly adjacent to the project site, good access to the National Grid and ancillary electrical infrastructure, highly skilled local workforce and contractors, and the presence of existing rail and road links.
Tees biomass-powered CHP plant make-up
Major infrastructure will include a single 299MW circulating fluidised bed (CFB) boiler, a steam turbine, a generator, air-cooled condensers (ACCs), a selective non-catalytic reduction (SNCR) unit, fabric filters, a CFB exhaust stack, a fuel storage area, and electrical transformers and switchgear buildings.
The CFB exhaust stack will be 95m high, the CFB boiler house will be 71m high, and the pellet storage building and ash silos will be approximately 65m high.
The Teesside renewable power facility will further accommodate ancillary plant and equipment, additional necessary buildings, including administration offices, workshops and stores, and an approximately 50,000t/y wood chip dryer.
Supply of wood pellets and chips for the biomass-fuelled power plant
The plant is expected to use more than 2.4Mt of wood pellets and wood chips a year. The feedstock will be sourced from certified sustainable forestry projects developed by the MGT team and partners in North and South America, as well as the Baltic States, and supplied to the project site by ship.
Enviva Wilmington (Hancock JV), a joint venture between an affiliate of Enviva Holdings and affiliates of John Hancock Life Insurance, signed a take-or-pay off-take contract to supply up to one million metric tonnes of wood pellets a year until 2034.
Power generation at Tees REP
The CFB boiler will burn the feedstock to generate steam at 565°C and the steam turbine will rotate the generator to produce electricity. The generated power will be conveyed to the national grid.
The exhaust steam generated by the steam turbine plant will be condensed by the ACCs and re-used, whereas the flue gases from the CFB boiler will be discharged via the exhaust stack.
Nitrogen dioxide (NO₂) emissions will be minimised using the SNCR technology, fabric filters will reduce the emission of particulate matter or dust and check the sulphur content of the fuel feed, while sulphur dioxide (SO₂) emissions will be reduced through limestone injection into the CFB boiler.
Contractors involved
Samsung C&T received an engineering, procurement and construction (EPC) contract to construct the biomass power plant. It will build the plant under a joint venture agreement with Tecnicas Reunidas (TR).
Fortum signed a ten-year operation and maintenance (O&M) agreement with MGT Teesside. px was appointed as the owner's engineer and project manager.
Sumitomo undertook a turnkey delivery of the boiler island, fuel yard, and other auxiliary equipment for the plant.
Pöyry Energy and PB Power are the engineering consultants for the project. Shanahan Engineering was contracted by Tecnicas Reunidas for the erection of an air-cooled condenser at the plant.
Creagh is responsible for design, manufacturing, supply and installation of precast superstructure and works associated with the electrical building at the plant.
Graham Construction undertook the construction of the plant while Tracey Concrete was chosen to supply all the precast drainage.
JN Piling was contracted to supply and install steel sheet piling for a temporary cofferdam. Vantrunk supplied their Speedway SW6 cable ladder system for the project.
Group Industrial was appointed to provide engineering and construction services while FIH Partners advised PKA on the acquisition of the project.
Parsons Brinckerhoff (PB) Power prepared and submitted the initial environmental report for the project in July 2008, while the updated environmental statement report was prepared by Ramboll and submitted in June 2015.