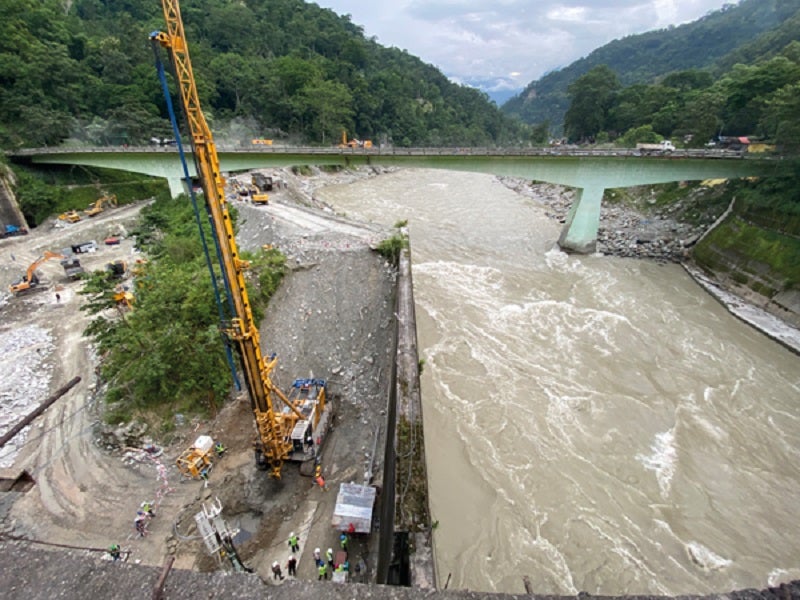 The Teesta-VI hydropower project is being developed by NHPC through its subsidiary Lanco Teesta Hydro Power (LTHPL). Credit: BAUER Spezialtiefbau.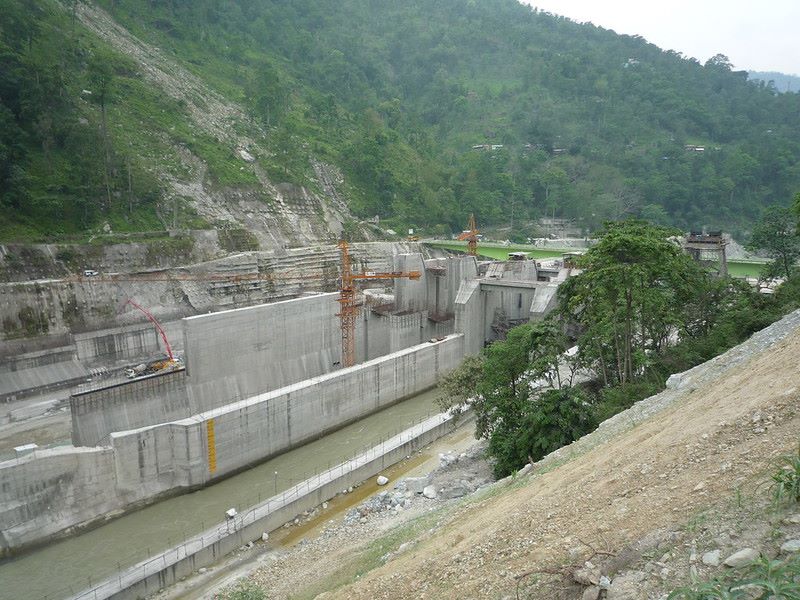 The 500MW hydropower project is expected to be commissioned by March 2024. Credit: International Rivers via Flickr.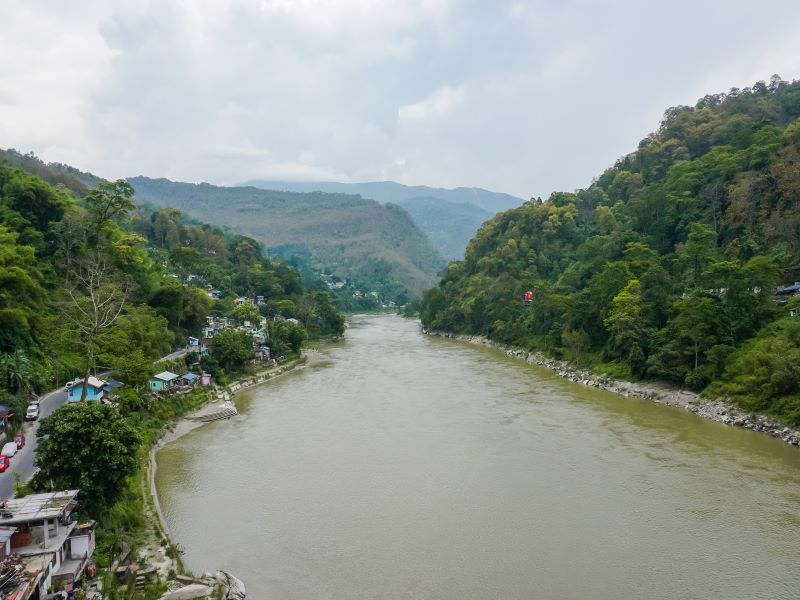 Teesta-VI is part of a series of hydropower project developments on the river Teesta. Credit: paha1205 / Shutterstock.
The Teesta-VI hydroelectric power project is a 500MW run-of-river project under construction in Sikkim, India, by Lanco Teesta Hydro Power (LTHPL), a subsidiary of National Hydroelectric Power Corporation (NHPC).
The project is expected to provide 12% free power to Sikkim as royalty for the first 15 years, which will be increased to 15% thereafter. The remaining power produced from the project will be categorised as saleable energy.
The power plant is expected to be commissioned in March 2024.
Teesta-VI project location and development background
The Teesta-VI hydroelectric power project is a part of six hydroelectric projects being developed on the Teesta River. It is located near the village of Subin Khore in southern Sikkim.
The Government of Sikkim allotted the project to LTHPL, which was then owned by Lanco Group, under a build, own, operate and transfer (BOOT) basis, in 2005. The hydropower project was originally expected to be commissioned by May 2012. It was, however, delayed due to funding-related issues, obtaining a forest permit, poor geology and an earthquake in 2011, which blocked logistics and all ongoing work.
LTHPL ran into financial difficulties, following which the lender group led by ICICI Bank approached the National Company Law Tribunal (NCLT) over non-repayment of loan dues by the company. Insolvency proceedings were launched against LTHPL in April 2018.
NHPC was declared by NCLT as the winner of the bid for the project and was asked to pay Rs8.77bn ($124m) to the financial creditors and Rs111.2m ($1.57m) to LTHPL's operational creditors.
Teesta-VI hydropower project make-up
The Teesta-VI hydropower project will feature a reservoir with a storage capacity of 1.38 million cubic metres.
The project will have two modified horseshoe-shaped headrace tunnels (HRTs) with a diameter of 9.8m and length of 13.75km and 13.63km, respectively. The equipment will also include two 16m-diameter surge shafts and four units of steel-lined pressure shafts with a diameter of 5.4m and lengths ranging between 151m and 198m.
The project's underground powerhouse will have a length of 142.75m, a width of 18.5m and a height of 52.44m. It will feature four vertical-axis Francis turbine units with a rated capacity of 125MW each.
Construction details of the Teesta-VI project
A 26.5m-high barrage is being built across the river, and five radial gates, with a width of 15m and height of 17.5m each, are being installed. Four circular-shaped penstocks, with a length of 30.5m and diameter of 4.5m each, are also being installed.
The project involves the construction of four D-shaped tailrace tunnels (TRT). Each tunnel will measure 270m-long, 8.5m-wide and 7.5m-high.
Power transmission on the Teesta-VI site
A dedicated 220kv DC transmission line will be used to evacuate the power generated from the Teesta-VI hydroelectric power project. It will be connected to the Power Grid Corporation of India (PGCIL) Rangpo substation, which is located approximately 12.5km away from the power plant.
Teesta-VI hydropower project financing
The Teesta-VI hydropower project is funded by NHPC through a debt-equity ratio of 70:30. The estimated investment in the project, including the acquisition cost of LTHPL, is Rs57.48bn ($833m), based on July 2018 price levels.
Contractors involved in the Teesta-VI project
The civil works contract for the project was awarded to Patel Engineering, an infrastructure and construction services company based in India. The contractual scope includes diversion works as well as the construction of barrage and spillway, penstocks, surface powerhouse, intake, pothead yard and tail channel.
The contract for the foundation engineering and geotechnical works for the Teesta-VI hydropower project was awarded to BAUER Engineering India, a subsidiary of BAUER Spezialtiefbau. The company is responsible for the construction of an anchored pile wall, grout curtain along the upstream cofferdam and diaphragm wall on the upstream side of the barrage.
Gammon Engineers and Contractors, an Indian civil engineering construction company, was contracted for the construction of the balance civil works package. The package covers the underground powerhouse and transformer cavern, parts of HRT-1 and HRT-2, pressure shafts, surge shafts, TRT, and related works.
Alstom Projects India was contracted to supply four units of 125MW Francis turbines and generators in July 2009. The company also supplied main inlet valves along with control and protection systems. Furthermore, the contractual scope included design, engineering, erection, testing and commissioning. The company was renamed GE Power India in August 2016, following GE's acquisition of Alstom's power and grid businesses.
Jaypee Associate was awarded a contract for lot one works, including civil works of barrage, desilting basins, intake, parts of HRT-1 and HRT-2, and other associated structures, in March 2020.