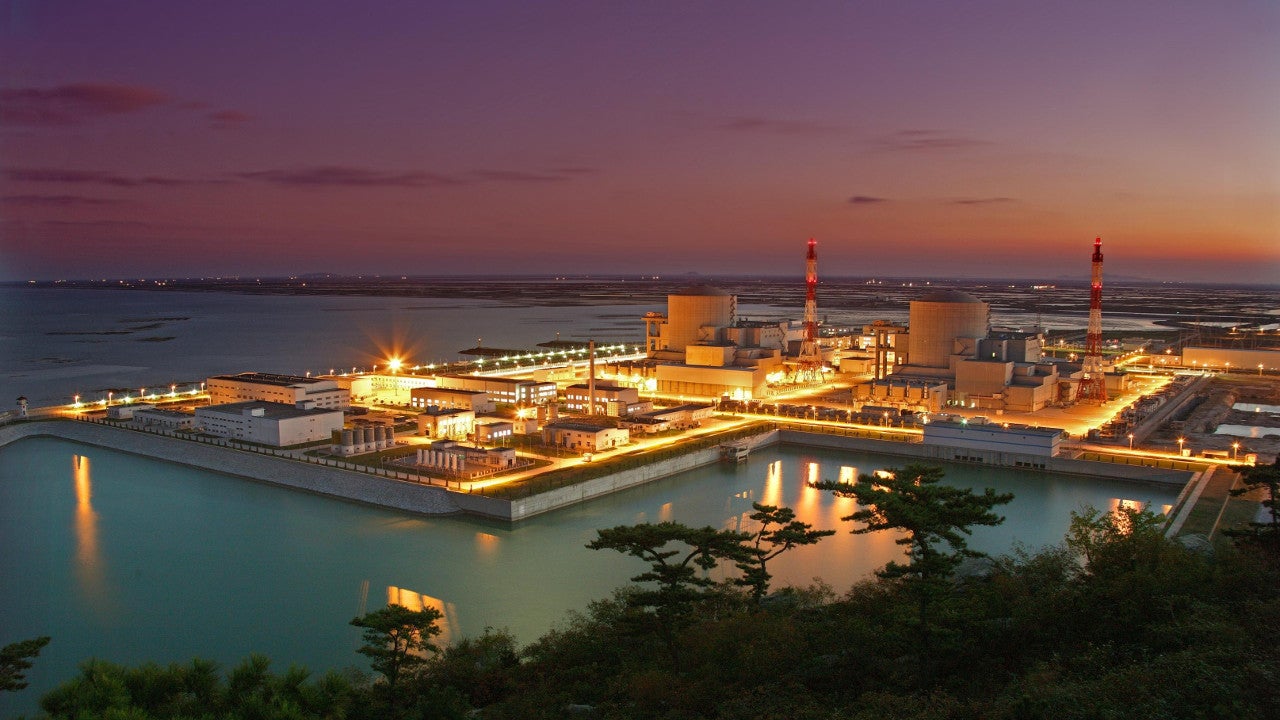 Tianwan Nuclear Power Plant (NPP), also referred to as Jiangsu Nuclear Power Station or Lianyungang NPP, is located on the shore of Yellow Sea in Lianyungang city of Jiangsu province in China.
The NPP is owned and operated by Jiangsu Nuclear Power Corporation (JNPC), a joint venture of China National Nuclear Corporation (CNNC) (50%), China Power Investment Corporation (30%) and Jiangsu Guoxin Group (20%).
Details of Tianwan nuclear power plant development
The Tianwan NPP is the largest project being developed under collaboration between China and Russia. The construction contract for Tianwan NPP was signed between Atomstroyexport, the engineering division of Russia's state-owned nuclear energy company Rosatom, and JNPC in December 1997.
"The Tianwan NPP is the largest project being developed under collaboration between China and Russia."
The collaboration was a part of a cooperation agreement signed between China and Russia in 1992.
The NPP is being constructed with eight units in four phases. Four units of the plant are currently operational.
The power plant will have a total generating capacity of approximately 8,100MW and will produce up to 60 to 70 billion kWh of electricity annually, once fully operational.
Phase one details
The first concrete for the construction of Tianwan NPP Unit one and two under phase one was poured in October 1999. Unit one was commissioned in June 2007, while unit two became operational in September 2007.
The two units feature VVER-1000/428 (AES-91) type nuclear reactors with a gross capacity of 1,060MW each.
Phase two details
Phase two of the Tianwan nuclear power plant development includes units three and four with VVER-1000/428M (AES-91) reactors with a gross capacity of 1,126MW each. JNPC and Rosatom signed a contract for the construction of units three and four in November 2010.
China, however, banned the development of all new NPP projects after the Fukushima-1 nuclear accident in Japan in March 2011. China's National Nuclear Safety Administration approved the construction of units three and four with proper post-Fukushima safety standards in late 2012.
The construction of unit three and unit four started in December 2012 and September 2013 respectively. The commercial operation of the units began in 2018.
Rosatom transferred unit three of the NPP to the customer JNPC for two-year guarantee operation in March 2018, while unit three nuclear island was transferred for permanent operation in January 2020.
Development details of phase three
Units five and six of the Tianwan phase three are domestically designed ACPR1000 pressurised water reactors (PWRs) that will generate up to 1,080MW electricity each upon commissioning.
Construction of unit five began in December 2015, while construction of unit six started in September 2016. The first fuel loading of unit five was completed in July 2020.
The unit received a 40-year operating licence from China's National Nuclear Safety Administration in the same month. Units five and six are scheduled to be commissioned in 2021.
Phase four details
Tianwan NPP phase four will involve the construction of two state-of-the-art Generation III+ VVER-1200 reactors as units seven and eight with a gross capacity of 1,198MW each.
The VVER-1200 reactors have a 20% higher power capacity than VVER-1000. Other features include an extended service life of 60 years, high capacity utilisation (90%) and an 18-month refuelling cycle. The reactor can also accommodate mixed oxide (MOX) fuel.
The general contract for the construction of units seven and eight was signed between Rosatom and JNPC in March 2019. The construction of unit seven is scheduled to begin in May 2021, while unit eight is expected to enter the construction phase by March 2022. Units seven and eight are scheduled to become operational in 2026 and 2027 respectively.
Improved safety features of Tianwan NPP
The Tianwan NPP features four-channel security system, as well as an active and passive safety system. The nuclear reactor has a double containment vessel, which can withstand any natural disaster such as an earthquake or explosion.
The core of the reactor vessel is equipped with a core catcher at the bottom of the vessel. It is a container type structure, which can hold all the core liquid and solid fragments in case of an accident, preventing radioactive emission.
Thermal imaging systems, containing a television camera with a guiding device, have been installed in the radiation zone, which can operate at extremely high radiation levels. TELEPERM XS platform of Framatome, an Areva subsidiary, was installed for safety of instrumentation and control (I&C) systems in the NPP during long-term operations.
The power plant is equipped with an earthquake monitoring system and earthquake protection function, spent fuel pool monitoring system, mobile diesel generators, as well as a severe accident management guide (SAMG).
The hydrogen elimination facilities of the units meet the post-Fukushima safety requirements.
Power supply details
Jiangsu Power Systems is responsible for the engineering of high-voltage direct-current transmission (HVDC) power line from the NPP to the national power grid and peak modulation facilities.
State Grid Corporation of China (SGCC) and China Southern Power Grid Company (CSG) operate the main power grid systems in China.
The power units of the Tianwan phase one started in 2007, which generate more than 15 billion kWh of electricity in a year.
Unit three was connected to the power grid in December 2017. A total of 163 fuel assemblies were loaded into the unit four reactor in September 2018, followed by the commercial start-up in December 2018. Unit 5 was connected to the national grid in August 2020.
Contractors involved
OKB Gidropress, a Rosatom subsidiary, supplies the VVER-1000 nuclear reactors for the NPP. Areva supplied digital safety and operational I&C systems for the first four units.
ASE Group of Companies, a Rosatom subsidiary, was involved in the construction of units three and four, while JSC ATOMPROEKT, a subsidiary of ASE Group of Companies, was the general designer of the nuclear island of the NPP.
Nanfang was contracted for equipment delivery for units three, four, five and six. Airsys HVAC System Service is the provider of air-conditioning system services for the power plant.
Rostec's Roselectronics Holding installed radiation-resistant television equipment in the NPP to monitor nuclear fuel reloading in January 2019. It also supplied automated workstations, industrial controllers and radiation control systems.
OMZ-Special Steels OMZ-SPECIAL STEELS and Energomashspetsstal began the production of long-lead equipment for the Tianwan NPP units seven and eight in July 2019.
Rosatom's TVEL Fuel Company was contracted to supply nuclear fuel for the seventh and eighth units.