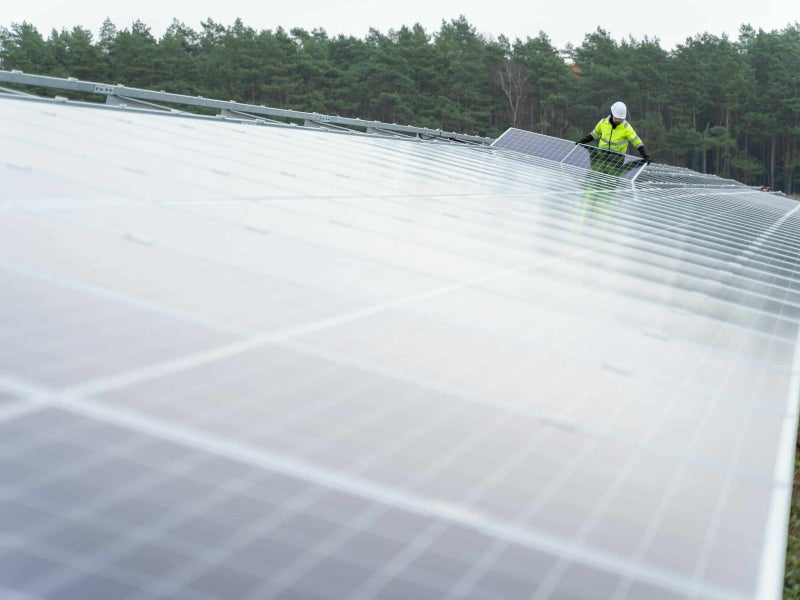 The Tramm-Göthen solar park is a 172MW project located in North Germany. Credit: Volkswagen.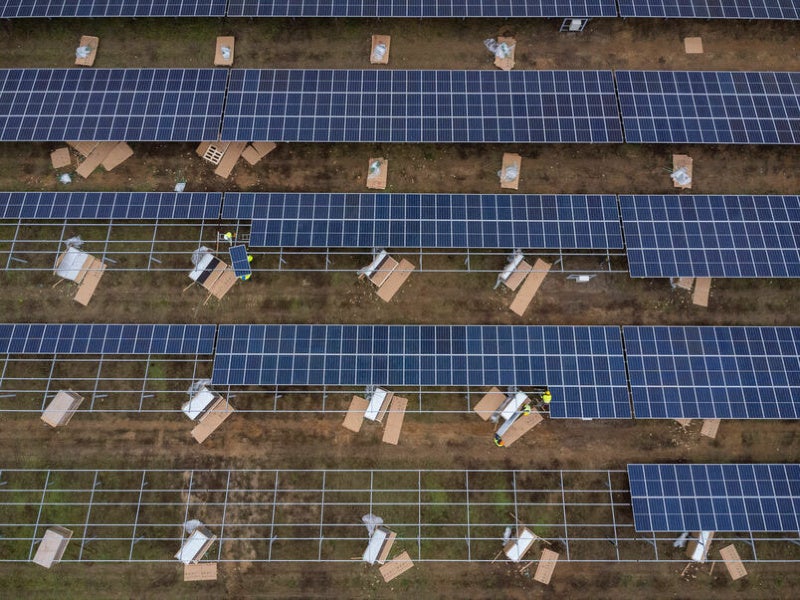 The Tramm-Göthen project is owned by Luxcara. Credit: Volkswagen.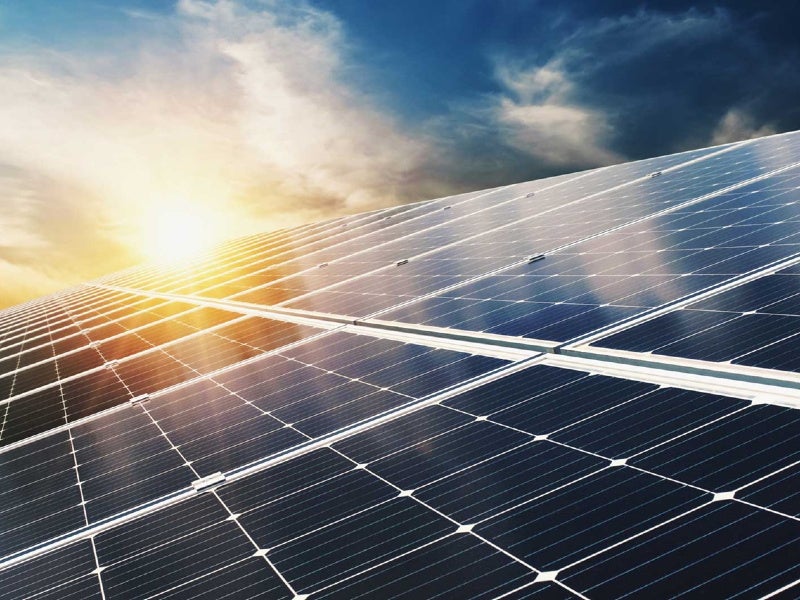 The power generated by the solar park will be sufficient to supply approximately 50,000 homes. Credit: RWE.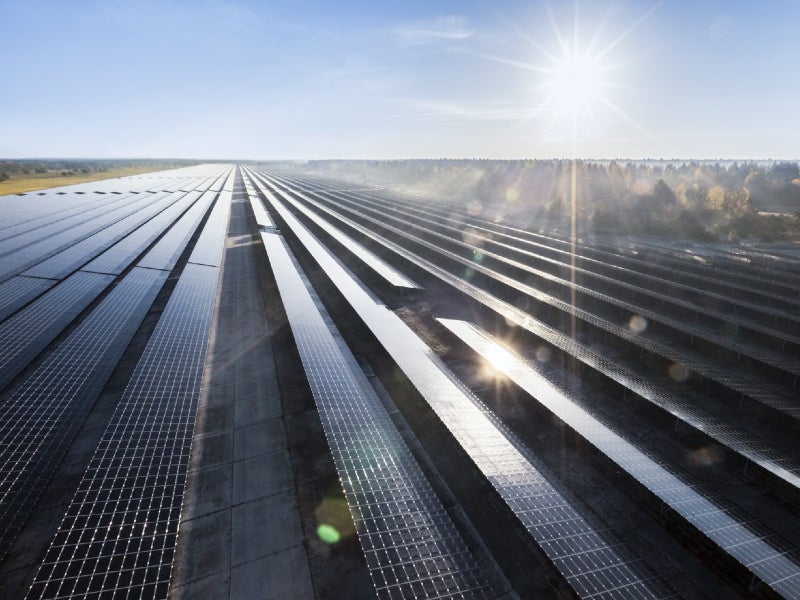 RWE agreed to buy the power generated from Tramm-Göthen for ten years to supply to Volkswagen. Credit: Belectric.
Tramm-Göthen is a new photovoltaic (PV) solar park developed in North Germany with an installed capacity of 172MW.
The Tramm-Göthen solar park was acquired from solar power plants developer Belectric, a subsidiary of Elevion Group, by Luxcara, an asset manager based in Germany, in November 2020. The company appointed Belectric to build and operate the project.
Official ground-breaking of the solar park took place in March 2021. First electricity from the project was produced in December 2021.
The independent PV project was developed without funding from the German Government's Renewable Energy Act (EEG).
Tramm-Göthen solar park location and details
The solar park is located within the municipalities of Tramm and Lewitzrand, in the Mecklenburg-Western Pomerania state of Germany.
The location was chosen due to its economic viability and size, which helped with cost-effective planning and building.
The project comprises 14 smaller parks and occupies an area of 2.48 million m² (26.69 million ft²), which is equivalent to about 347 football pitches. It is installed with 420,000 solar modules to generate clean electricity. It is the biggest PV project that is not owned by a utility in the country.
The solar park can generate enough energy to power 50,000 homes a year. It is expected to offset 105,100t of carbon dioxide (CO₂) emissions a year.
Construction
The solar park is installed with about 100,000 pillars in the ground. Preliminary construction activities in the first half of 2021 included road works, soil works and cable laying.
The first piers were rammed in March 2021, while the first modules were installed in June 2021.
Offtake agreement
Luxcara entered a ten-year power purchase agreement (PPA) with German electricity and gas supplier RWE to supply the power generated from the solar park, which will, in turn, be supplied to automobile manufacturer Volkswagen.
The German automaker will receive 170GWh of clean energy a year from RWE to make green electricity available to its customers for the charging of electric vehicles. The power generated by the solar farm is expected to be enough to charge 48,000 vehicles a year.
The PPA will also support the company's goal to become carbon neutral by 2050, through initiatives such as electrification of the fleet.
Financing for Tramm-Göthen solar park
Luxcara secured financing for the project from UmweltBank, a German banking and financial services company that focuses on financing environment-friendly projects, in January 2022.
The project is also supported by equity from renewable energy funds advised by Luxcara.
Contractors involved
UK-based law firm CMS advised Luxcara on all the legal aspects related to the acquisition of the solar project.
It conducted legal due diligence and assisted in preparing the acquisition offer, as well as deal negotiations. In addition, the company helped in the completion of agreements related to the transaction, construction and management.
Belectric was supported during the construction of the project by Ache Engineering, a renewable energy solutions and services company based in Germany.
Luxcara's solar energy portfolio in Europe
Luxcara has solar power generation operations in Denmark, UK, Italy, France, Spain and Germany.
It signed an investment agreement with BeGreen, a Danish solar developer, to purchase a portfolio comprising four solar parks being built in Denmark with a total capacity of up to 415MWp in January 2021. BeGreen is responsible for building, operating and maintaining the solar parks.
Luxcara's renewable power portfolio in Europe includes a combined installed capacity of more than 3GW and investment of more than €3bn ($3.39bn).