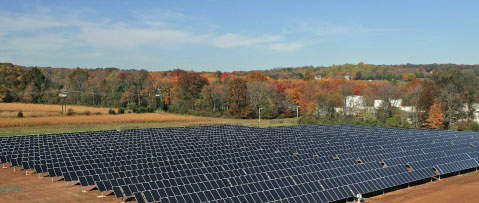 The Trujillo 20MW PV system uses PowerLight's PowerTracker modules.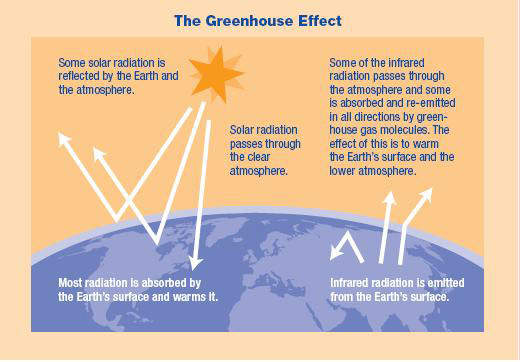 Carbon dioxide and other greenhouse gases trap infrared radiation.

Solar power can significantly reduce peak energy consumption.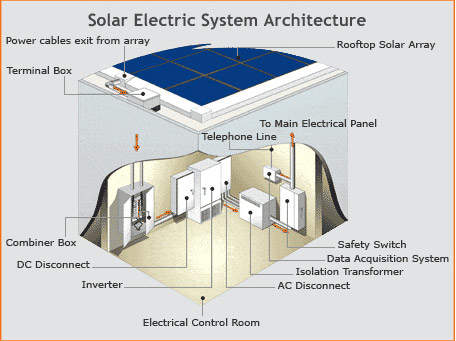 The power from multiple PV modules is combined, inverted and transformed.
Elecnor has started construction on a 20MW solar power system in Trujillo, Cáceres, Spain. Costing €150m, the new plant will have double the output of the 10MW Bavaria Solar Park in Germany, the previous largest-ever photovoltaic (PV) system.
The Trujillo project is owned by Fotowatio Energía Solar, which is in turn owned by Spanish engineering firm Elecnor. The system has been jointly designed, developed and deployed by PowerLight Corporation and Elecnor. Another company in the Elecnor Group, Atersa, is manufacturing the panels. These are being assembled on PowerLight's PowerTracker System and will cover an area of about 100ha.
Elecnor introduced the project, called 'La Magascona', in November 2006. The company calculates that the plant will power 20,000 homes, preventing annual emissions into the atmosphere of more than 42,000t of carbon dioxide. The plant is employing 350 people during the construction phase and should be complete by the end of 2007.
Two hundred 100kW solar units at Trujillo
The project will use 200 100kW units (120,000 PV modules in total), gaining the top feed-in tariff for this type of plant.
Wiring from the PV modules is connected in parallel in a combiner box. The DC power is converted to AC by an inverter and then fed into the site power distribution system. Transformers step the voltage from the inverter up to the required voltage of the onsite load and utility interconnection. Any excess power is exported to the power grid. During hours of non-sunlight, the site is supplied by utility power alone.
The PowerTracker design enables solar panels to track the sun through the day to maximise energy generation. This increases energy capture by up to 35% over fixed systems. There is no shading of the solar panels, which also greatly increases energy production throughout the year. Systems can scale from several hundred kW to large MW installations.
"The company calculates that the plant will power 20,000 homes, preventing annual emissions into the atmosphere of above 42,000t of carbon dioxide."
PowerTracker's single-axis design requires significantly less land coverage than dual-axis solar tracking systems. There are fewer moving parts, which significantly reduces operating and maintenance costs. The steel frame is galvanised and corrosion-resistant, helping attain a 30-year life.
Elecnor plans 50MW solar by 2008
Elecnor says the Trujillo project is one of a portfolio totalling 50MW that is expected to be completed by 2008. PowerLight is likely to be heavily involved in this work since it has itself announced more than 45MW of projects in Spain and Portugal during 2007.
Elecnor is already one of the world's largest wind energy operators through Enerfin, another subsidiary. It has confirmed Fotowatio's intention to install other renewable systems like electric-thermal solar and biofuels.
Pioneering Spanish building regs demand solar
Solar energy has gained a recent boost in Spain, with solar panels now compulsory on all new and renovated buildings. New homes have to have solar panels providing from 30% to 70% of their hot water, depending on the building's location and water usage. Non-residential buildings like hospitals and shopping centres have to generate at least some electricity using photovoltaic panels.
The new building code also demands upgraded insulation, better maintenance of heating and cooling systems, and increased use of natural light. The government believes the new standards will reduce buildings' energy consumption by 30% to 40%, and reduce carbon dioxide emissions related to energy consumption by close to 50%. The government estimates extra building costs of only 1%, and these will be offset by the energy savings that are gained.
Dating from the 1970s, Spanish building standards have previously taken little note of energy efficiency, and so the government is making up for the lost time. Spanish subsidies have so far concentrated on wind energy, meaning solar power has not yet taken off in Spain.
Sunpower takes over powerlight
The solar cell and panel manufacturer SunPower has recently agreed to buy PowerLight (already one of SunPower's largest customers) for about $265m in cash and stock. The total value of the deal over four years will be $332.5m, of which about $130m is in cash and $202.5m is in stock.