Project Type
Offshore wind farm
Location
Massachusetts, US
Developers
Avangrid Renewables and Copenhagen Infrastructure Partners (CIP)
Construction Start Date
2021
Contractors Involved
GE Renewable Energy, DEME Offshore, FOSS Maritime, Southwire, Fugro, Prysmian, Woods Hole Group, Linxon, Environmental Resources Management (ERM)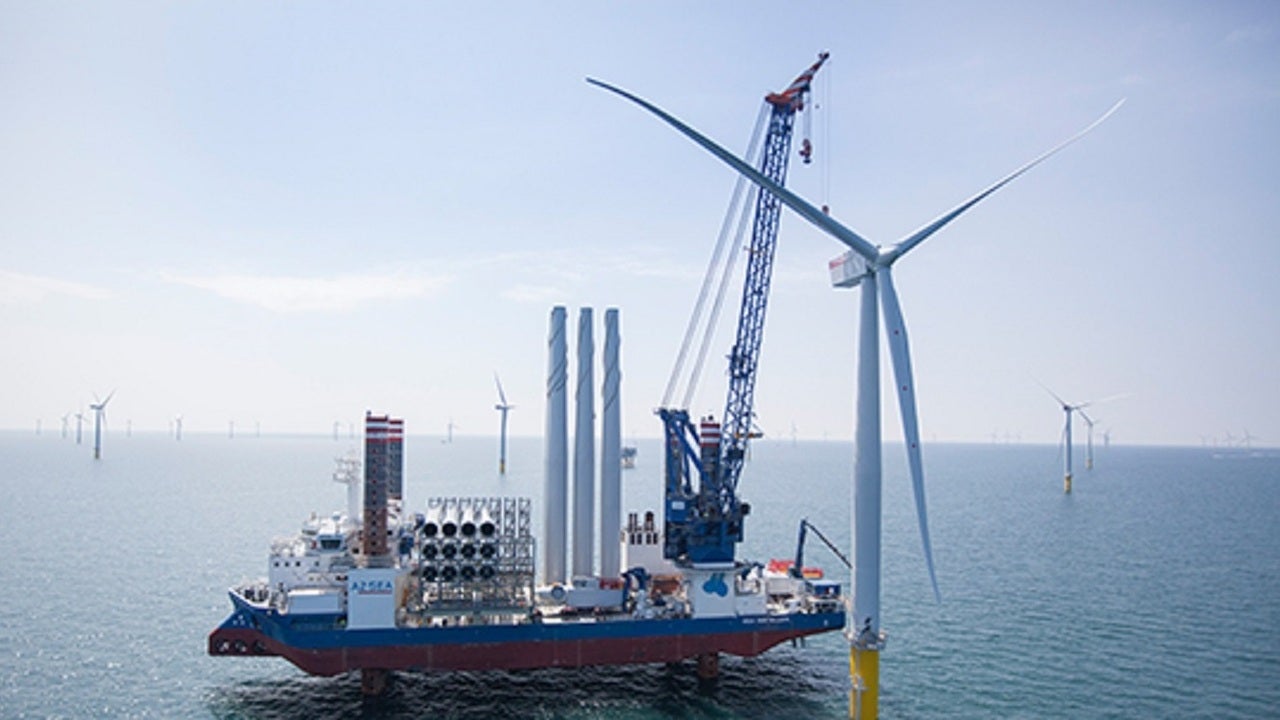 Being developed with an investment of $3bn, the Vineyard Wind 1 offshore wind farm will power more than 400,000 houses and businesses. Credit: Avangrid Renewables.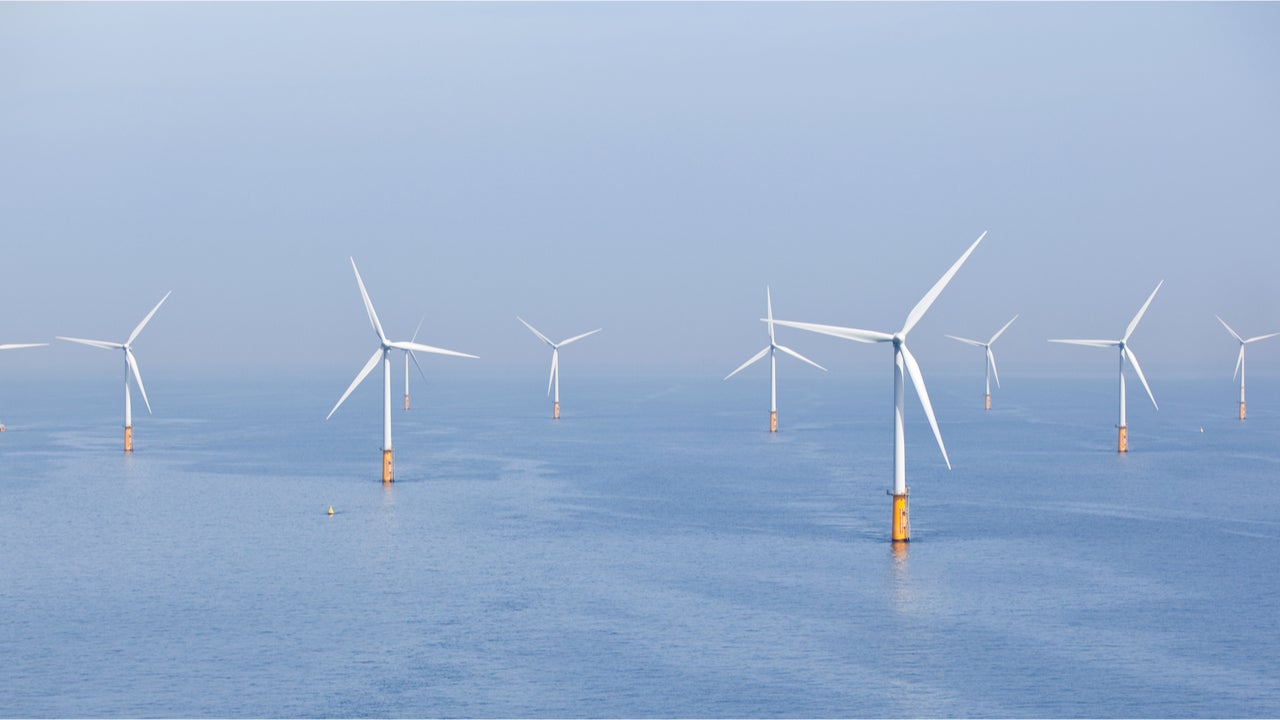 Vineyard Wind 1 will be located 24km off the coast of Massachusetts, near Martha's Vineyard island. Credit: Teun van den Dries on Shutterstock.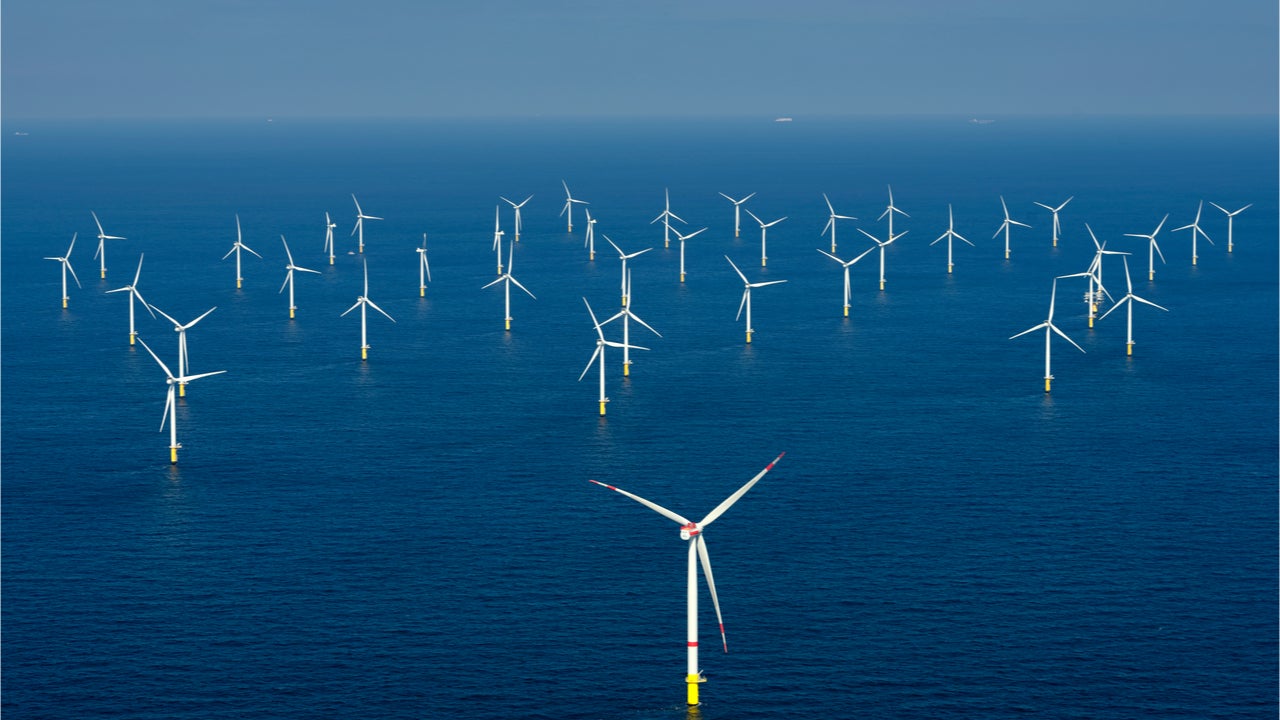 Vineyard Wind 1 will be installed with GE's Haliade-X turbines. Credit: Tom Buysse on Shutterstock.
The 800MW Vineyard Wind 1 offshore wind project is proposed for development off the coast of Martha's Vineyard in Massachusetts, US.
Free Report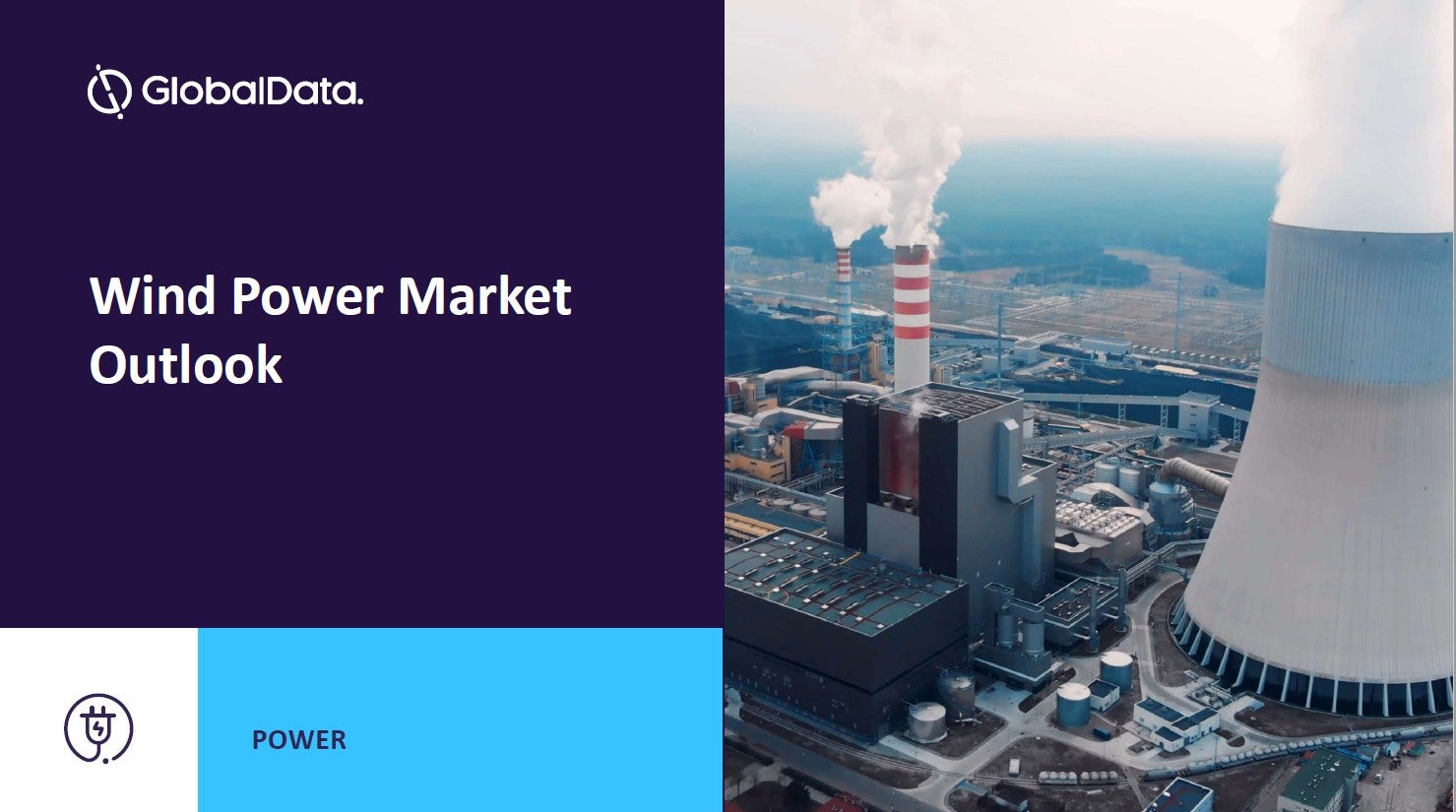 Wind Power Market seeing increased risk and disruption
The wind power market has grown at a CAGR of 14% between 2010 and 2021 to reach 830 GW by end of 2021. This has largely been possible due to favourable government policies that have provided incentives to the sector. This has led to an increase in the share of wind in the capacity mix, going from a miniscule 4% in 2010 to 10% in 2021. This is further set to rise to 15% by 2030. However, the recent commodity price increase has hit the sector hard, increasing risks for wind turbine manufacturers and project developers, and the Russia-Ukraine crisis has caused further price increase and supply chain disruption. In light of this, GlobalData has identified which countries are expected to add the majority of wind power capacity out to 2030. Get ahead and download this whitepaper for more details on the current state of the Wind Power Market.
by GlobalData
To be built by Avangrid Renewables, a subsidiary of Spanish utility Iberdrola, and Copenhagen Infrastructure Partners (CIP), the €2.5bn ($3bn) Vineyard Wind 1 project is expected to generate 3,600 jobs and produce enough clean energy to power more than 400,000 homes and businesses.
The offshore wind farm is estimated to help avoid carbon emissions of more than 1.6 million metric tonnes a year as well as allowing consumers to save $1.4bn in electricity charges over the first 20 years of operation.
In May 2018, Vineyard Wind, the joint venture company that owns the 800MW Vineyard Wind 1 project, was selected by the state of Massachusetts to build the wind farm. Vineyard Wind is jointly owned by Avangrid Renewables (50%) and CIP (50%).
In May 2021, the US Bureau of Ocean Energy Management (BOEM) granted its record of decision (ROD) approval for the construction and operation of the wind project. The ROD marks the final step in the federal review process of the Vineyard Wind 1 project.
The project will contribute towards the US Government's goal of generating 30GW of clean energy from offshore wind by 2030. Financial closure for the project is anticipated to be achieved in the second half of 2021.
Vineyard Wind 1 location and details
Vineyard Wind 1 will be located off the coast of Massachusetts, 24km south of Martha's Vineyard and 55km south of the Cape Cod peninsula.
Vineyard Wind 1 is the first commercial-scale offshore wind farm in the US. The project's ground breaking is expected to take place in 2021, with operations scheduled to start in 2023.
The wind project will be equipped with Haliade-X wind turbines supplied by GE Renewable Energy. It will occupy a leased area of approximately 675km², which is 16km wide and 50km long.
Water depths in the lease area can range from 35m to 60m, and the depth gradually increases along with the distance from the land. In the northern half of the location, the water depths range between 37m and 49.5m.
Wind turbines at Vineyard Wind 1
Vineyard Wind 1 is expected to include up to 84 wind turbines, each with a power generating capacity ranging between 8MW and 14MW. The rotor size of each turbine is expected to be between 164m and 222m, while hub height will be between 109m and 144m. The turbines will be installed in a grid-like pattern, with 1.4km to 1.8km of space between each one.
The wind turbines will have an inbuilt automatic shut-off system, which will prevent the rotors from turning when wind speeds exceed 111km/h. They will be able to withstand wind speed and gusts ranging between 180km/h and 253km/h.
The turbines will feature a night-time wind turbine obstruction lighting system complying with the BOEM and US Federal Aviation Administration (FAA) requirements. The lighting system will include two synchronised FAA L-864 aviation red flashing obstruction lights fitted on the nacelle of the turbine.
The wind turbines will be installed on monopile foundations, which will be pile driven into their respective positions and include scour protection.
Inter-array and offshore export cables
The wind project will use 66kV inter-array cables connecting all the turbines to the offshore substation. With a total expected length of 275km, the cables will be installed beneath the seafloor.
Two 220kV offshore export cables will also be installed beneath the seafloor, at depths between 1.5m and 2.5m. The plan includes the installation of either one 800MW conventional electrical service platform (ESP) or two 400MW conventional ESPs near the wind farm. To be installed on monopile foundations, the ESPs will include transformers, to step the voltage up from 66kV to 220kV, as well as other electrical gear.
The stepped-up power from the ESP platforms will be supplied to an onshore substation via 158km of 220kV underground onshore export cables. The onshore substation will then feed the power to the bulk power grid. The export cables will comprise three copper or aluminium conductors, each encapsulated by cross-linked polyethylene insulation and with waterproof sheathing to prevent infiltration of water.
Contractors involved
GE Renewable Energy was selected by Vineyard Wind to supply up to 84 Haliade-X wind turbines for the offshore wind project.
Belgian offshore services provider DEME Offshore was contracted for offshore transport and installation of the turbines, using its installation jack-up vessel, in March 2021.
DEME selected FOSS Maritime, a US maritime service contractor, to supply a feeder vessel to transport the turbines from the Port of New Bedford to DEME's vessel.
Cables connecting the wind farm will be supplied by Southwire, an American cable supplier, which will design, manufacture and install more than 51km of high-voltage onshore cables for the wind farm.
In 2016, Dutch geo-intelligence provider Fugro received a contract to perform marine geotechnical site investigation at the wind farm location.
Italian cable supplier Prysmian was awarded a contract worth more than $220m to supply the submarine cables for transmitting energy generated from the wind farm to the US mainland grid, in May 2019. The contractual scope includes design, manufacture, installation and commissioning of a high voltage alternating current (HVAC) cable system comprising two 220kV three-core cables utilising extruded cross-linked polyethylene (XLPE) insulation.
In October 2020, Vineyard Wind selected Woods Hole Group, a US-based environmental contractor, to deploy current measuring and turbidity monitoring devices along the export cable corridor. The objective of the contract was to gain insight and data for the planning and engineering of cable installation.
Global construction and engineering company Linxon was contracted to deliver a 220/115kV substation, while British multi-national firm Environmental Resources Management (ERM) prepared the environmental impact statement (EIS) for the project.
Related projects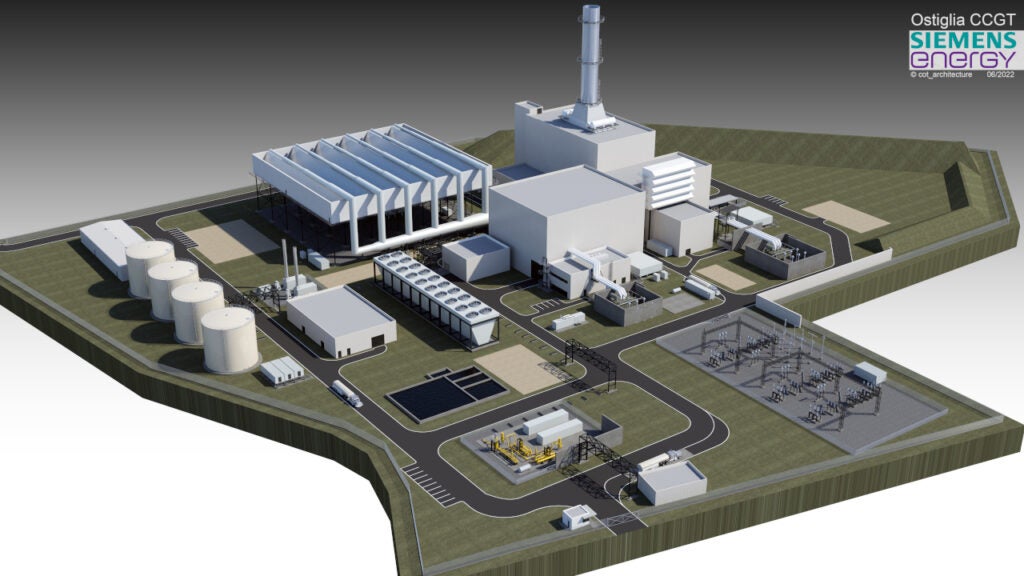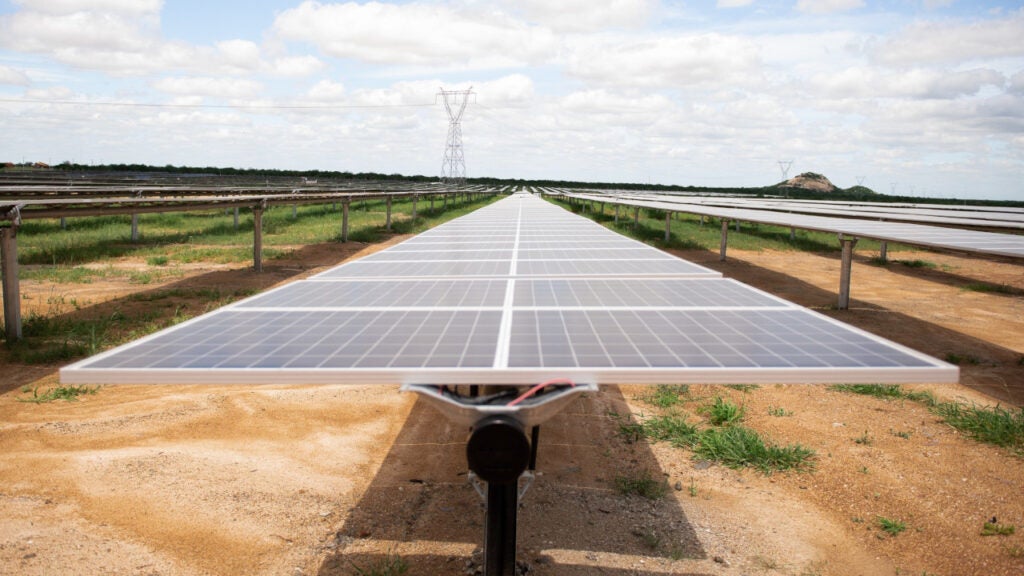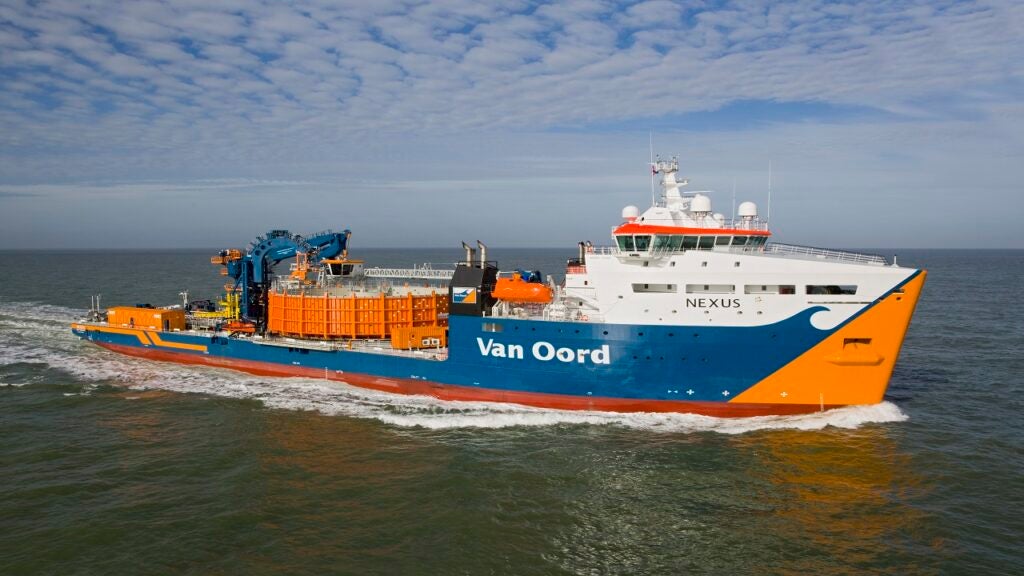 Topics in this article: