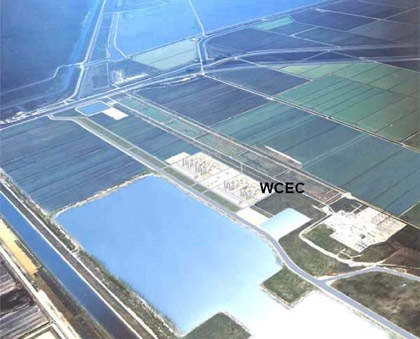 The 3,750MW project has been built at an estimated cost of around $1.2bn.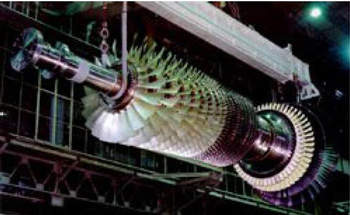 The West County Energy Center consists of three 250 MW 'G' Class gas generators in each unit.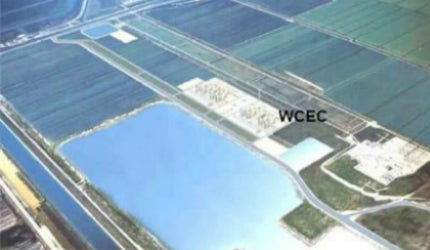 The West County Energy Center owned by Florida Power & Light Company (FPL) consists of three 1,250MW natural gas-fired combined-cycle generating units.
The plant is located on a 220-acre site in western Palm Beach County, an industrial land that Palm Beach County has already zoned for power plant development.
The 3,750MW West County Energy Center cost FPL around $1.2bn. Units 1 & 2 of the plant were commissioned in August and November 2009 respectively. Unit 3 of the energy centre became operational in June 2011. The plant provides electricity to 250,000 homes.
The site is located near to a transmission substation and major transmission lines needed to deliver power to urban areas. It is served by an extension of Gulfstream's natural gas pipeline, with ultra-low sulfur light oil as emergency/back-up fuels. Combustion controls and selective catalytic reduction (SCR) reduce the carbon emissions.
The project created around 350 construction jobs a year (peaking in 2008 at around 1,000) and 40 to 50 full-time jobs.
West County Energy Cente makeup
The West County Energy Center is similar in design to FPL's 2005 Martin and Manatee plant additions and the Turkey Point plant addition. Each combined cycle unit will consist of three 250MW 'G' Class gas turbine-electrical generator sets (Mitsubishi Heavy Industries Model M501G) with evaporative inlet cooling systems.
"The new project will supply power to the equivalent of 250,000 homes."
The units feed three supplementary-fired heat recovery steam generators (HRSGs) with SCR reactors and gas-fired duct burners. There are also four 2250kW emergency generators, two natural gas fired fuel heaters, two diesel fuel storage tanks, and two auxiliary steam boilers. Each gas turbine fires natural gas as the primary fuel and ultra low sulfur (0.0015% Sulfur) distillate oil as a restricted alternate fuel. Emissions of all pollutants increase with the firing of oil, and oil firing is limited to a maximum of 500 hours per-year per-gas turbine.
Two 24-cell mechanical draft cooling towers have hot / cold water temperatures of 40 / 30°C. Cooling water for units 1 and 2 initially came from the Floridan aquifer wells.
All the three units are now using reclaimed water from a local water treatment plant as the primary water source with FPL having completed the reclaimed water project in October 2010.
Black & Veatch was awarded the contract to integrate the design of the reclaimed water supply system into the three plant units. The company had also played a major role in the engineering, procurement, construction and commissioning of West County Energy Center (WCEC) Unit 3.
Technology used by WCEC
---
Related project
---
The West County Energy Center owned by Florida Power & Light Company (FPL) consists of three 1,250MW natural gas-fired combined-cycle generating units.
---
Ambient air is drawn into the 17-stage compressor of the M501G where it is compressed to above 19 atmospheres. The compressed air is then directed to the combustor section, which consists of 16 separate steam-cooled, can-annular, Dry Low NOx (DLN) combustors. Fuel is introduced, ignited, and burned. The combustor outlet temperature is above 1,480°C (2,700°F).
The hot combustion gases routed through the steam-cooled transition pieces is diluted with additional cool air from the compressor and directed to the turbine (expansion) section.
Energy is recovered in the turbine section in the form of shaft horsepower, of which typically more than 50% is needed to drive the internal compressor section. The balance of recovered shaft energy drives the external load. Turbine exhaust gas is discharged at around 650°C (1,200°F) for extra energy recovery.
Each of the three combustion turbines per unit drives an electric generator while the exhausted gases from each combustion turbine raise additional steam in the three HRSGs. This steam in turn drives a single, separate steam turbine-electrical generator per unit to produce extra electrical power.
Evaporative cooling
"The 3,750MW West County Energy Center has cost FPL around $1.2 bn."
Evaporative cooling (injecting fine water droplets into the gas turbine compressor inlet air) reduces the gas temperature. Lower compressor inlet temperatures give a higher mass flow-rate through the gas turbine, with a boost in electrical power production. The emissions performance remains within the normal profile of the gas turbine for the lower compressor inlet temperatures. This is typically used at ambient temperatures of 15°C (60°F) or above.
Gas-fired duct burners can be used in the HRSG to provide additional heat to the turbine exhaust gas and produce even more steam-generated electricity. Duct firing is useful during periods of high energy demand.
An SCR system controls NOx emissions from each gas turbine when firing either natural gas or distillate fuel oil. The SCR consists of an ammonia (NH3) injection grid, catalyst, ammonia storage, monitoring and control system, electrical, piping and other ancillary equipment. An oxidation catalyst system may be installed in the future to control CO2 emissions.