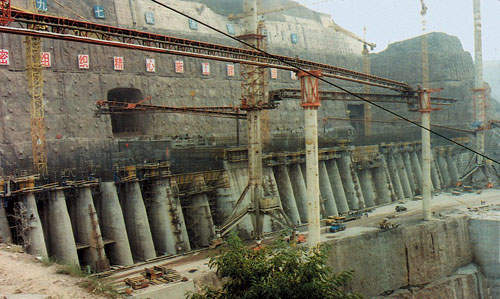 The 1,836MW Xiaolangdi dam is now generating 5.1 billion kWh of electricity a year.
Percentage growth in installed capacity, generation and GDP in China 1991–98.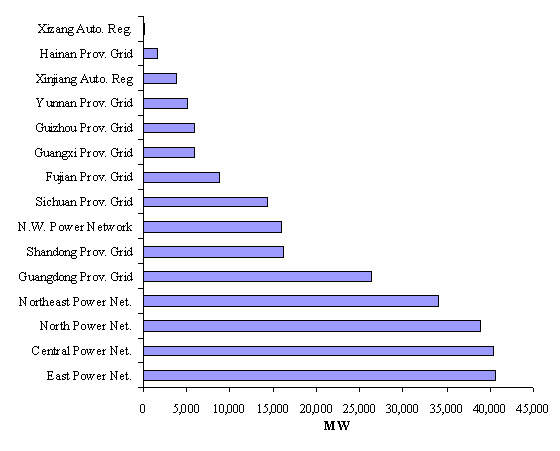 Installed capacity by network in China, 1998.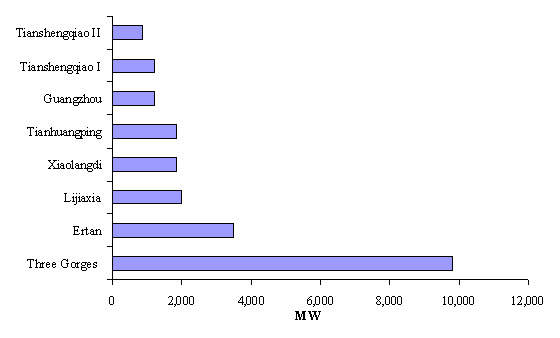 Major hydropower projects under construction in China, 1999.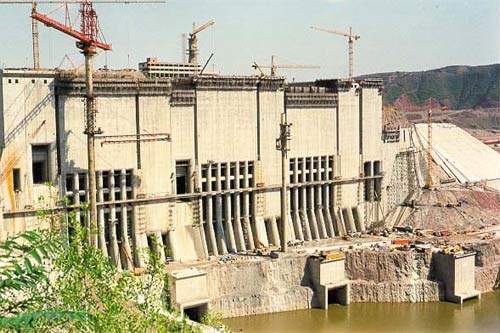 Nielsen-Wurster was engaged by the Lot 3 Contractor to help with dispute resolution during the planning and construction of the Xiaolangdi hydroelectric power plant.
The 1,836MW Xiaolangdi Project was completed in 2000, one year ahead of schedule, and is now generating 5.1 billion kWh of electricity a year. The World Bank reports that a total cost was $3.5 billion ($700 million lower than projected), with $1 billion on resettlement costs for about 200,000 people.
Xiaolangdi Project, a key Chinese national project, is located 40km north of the ancient city of Luoyang in central China's Henan Province. The project is the largest of its kind on the Yellow River, and is second only to the Three Gorges project on the Yangtze. It consists of underground generating units, silt-discharge channels and a 1,317m-long, 154m-high dam.
Multipurpose dam project
Xiaolangdi is a multi-purpose project for flood control, ice control, dredging, industrial and municipal water supply and hydroelectric power. The region surrounding the lower reaches of China's second longest river is densely populated and a major agricultural area. It has been subjected to devastating Yellow River floods, which China is determined to end. Xiaolangdi is one of 27 dams planned for the river.
Yellow River projects are especially challenging because of local conditions. Rapid loss soil erosion upstream builds up into high sediment levels downstream. This raises the river bed and causes floods.
The project's 12.8km³ reservoir extends for 130km. It is designed to trap sediment for the first 20 years of operation and then reach equilibrium. A complex system of 15 large tunnels with an underground powerhouse makes it possible to flush sediments by creating controlled floods in the main river channel. Three silt-discharge tunnels were completed ahead of schedule in spring 1999 to ensure the project could cope during the summer flood season.
Hydro turbines, governors and gates
Voith supplied the six hydro turbines, governors and gates for Xiaolangdi. During the flood season, the units will operate with sediment-laden flow under extremely hostile conditions. Pioneering coating techniques have been employed to protect the components from erosion in the heavily silt-laden water.
"China plans to increase its electric power capacity by between 8% and 9% per year to meet growing demand from both industry and private consumers."
The plant will only be utilised at full capacity at periods of peak demand and during the flood season. At most times only two of the six generators will be online to limit water discharge to 400m³/s.
While much of the Voith equipment was manufactured at the company's plant in York, USA, the group's new Chinese joint venture, Shanghai High-Technology Equipment Company (SHEC), also produced equipment for the project. (Voith and Siemens both support SHEC). Harbin Electric Machinery Co Ltd supplied the six 333MVA generators and Dongfang Electrical Machinery also supplied electrical equipment. Elin Energieversorgung of Austria engineered and supplied control and monitoring equipment.
Xiaolangdi project layout
Because the Xiaolangdi project had to meet a number of objectives the layout of the scheme is very complicated and rather different from straightforward hydropower plant.
The underground power room and all water conveyance tunnels are located in the left bank, which resulted in a complex layout and closely spaced underground excavations. The underground powerhouse complex consists of a 251.5m-long, 26.2m-wide and 61.44m-high powerhouse, a 150m-long, 15.2m-wide and 18.3m-high transformer chamber and a 15m-long, 15m-wide draft tube gate chamber. Six draft tube tunnels discharge into the draft tube gate chamber and three 12m-wide, 19m-high tailrace tunnels exit from the gate chamber.
Hydropower project costs
The total projected cost was $4.2 billion. The World Bank approved debt finance for the project in 1994, covering around 44% of the value of contracts with foreign construction groups. The $570 million Xiaolangdi loan is the Bank's most important Chinese commitment. The US Export-Import Bank provided $58 million to cover US exports of turbines. Chinese state and provincial bodies funded the remainder of the project.
The power plant's capacity is 1,836MW (six 306MW Francis turbines), generating 5.1 billion kWh of electricity a year. Preparatory work began in 1991. Main orders were placed in 1993 and 1994. One of the landmark events of the project involved diverting the Yellow River. This took place on 28 October 1997 and became a national occasion. The dam received state approval and started storing water in October 1999. The project was completed in 2000.
Yellow river water and hydroelectric power development corporation
The Yellow River Water and Hydroelectric Power Development Corporation (YRWHDC) is responsible for the project, which was designed by the Reconnaissance, Planning, Design and Research Institute (RPDRI) in Zhengzhou, Henan. The Xiaolangdi Engineering Consulting Company (XECC) has been set up to manage the overall project and to provide site supervision. These three companies are all responsible to the Ministry of Water Resources of China. The Canadian International Project Managers (CIPM) Ltd are acting as consultants to the employer.
Construction contracts
Three European-led international joint venture companies split the construction contracts. The contracts, worth a total of $883 million according to World Bank estimates, were let in 1994.
Yellow River Contractors, formed by Impregilo, Hochtief, Italstrada and Bureau 14, won the construction contract for the river closure works, the 51.8m x 106m main dam and associated structures. Xiaolangdi Joint Venture, comprising Dumez, Philip Holzman and Construction Bureau 5, won work related to the underground power structures. CGIC, a joint venture of Ed Zublin, Strabag, Wayss & Freytag, Del Favero, Salini and Bureaux 7 and 11, won the contract for intake and outlet works, the tunnels which discharge water and sediment and the flood overflow. Spie Batignolles has since replaced Del Favero. Early problems and disputes for the Zublin group, which initially delayed progress, have now been resolved.
Hydropower in China
China plans to increase its electric power capacity by between 8% and 9% per year to meet growing demand from both industry and private consumers. More than 17% of China's total electricity production is supplied by hydropower, but only about 15% of the country's technically feasible hydropower potential has been developed to date. 24 hydropower-generating units with a combined capacity of 5,300MW came on stream in China in 1999. This increased the installed hydropower capacity by 8.3% to almost 70,000MW at the start of 2000.