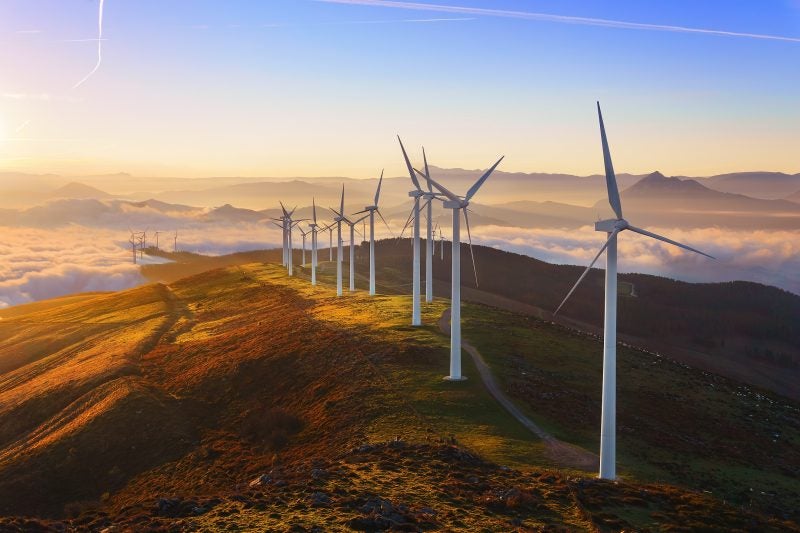 Wind turbines are a popular form of clean energy and are being utilised across the world for a number of purposes. GlobalData recently reported on the subject of wind turbines and provided key information and understanding of the global market.
Clean energy is a point of contention for countries across the world, and with an increasing demand for cleaner living, there are many new opportunities for growth. Wind power uses only the world's natural and renewable resources, allowing us to power our world without the use of fossil fuels.
The report explores historical market values from 2014 to 2018, as well as forecast market values to 2023. Using country-based drivers and restraints, GlobalData pinpoints vital insights into the behaviour of the market, past, present, and future.
Wind turbine market continues to develop and thrive
Wind Turbine, Update 2019 – Global Market Size, Competitive Landscape and Key Country Analysis to 2023 by GlobalData identifies key policies and regulations in major countries in 2018. Various types of data are used to analyse market values and capacity for several time periods, building an in-depth picture of the market.
Key points of this report include:
Analysis of wind turbine market trends at regional and global levels

Market analysis for key countries, such as China, India, Australia, the US, Canada, the UK, France and Spain

An overview of the competitive landscape at a country level

Exploration of upcoming wind turbine projects, recent tenders, and profiles of major global market players
This report will allow the reader to make rapid decisions in a time-sensitive market by understanding global trends and competitors. It facilitates the design and development of strategies based on key developments and forecast data to create successful business models. Use this data to build your wind turbine business in the coming years. 
To find more information about this and other reports, visit the GlobalData Report Store.